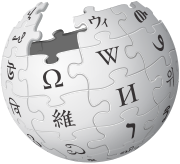 "It is difficult to predict things! Especially if they are in the future ".
Even our Munich hero Karl Valentin knew that.
Consequently, I am thinking about a method that starts with the past and then ends in the future. It is not a prediction, but more an extrapolation.
Let us look at the past and at the history of the media. This business sector found out quite early that intellectual property (as created in the copyright legislation) is far easier to scale than material products or even services. Consequently, this field has been doing business with particular success ever since the printing press was invented.
Trading with intellectual property makes enormous margins possible.
The media moguls knew that you can do business quite well with knowledge and information, provided the property you create and trade falls under the term "property". They started very early with the creation and installation of laws that made it possible to buy intellectual property from authors and other generators of said material and then earn a lot of money with it.
Copyright legislation is the "licence to print money".
And they also saw to it that the deadlines for intellectual property were always duly extended. That is why, in the USA, these laws are called Mickey-Mouse-legislation (Mickey-Mouse-Gesetze). Walt Disney succeeded several times when it came to extending the copyright deadline for Mickey Mouse.
.
What is the state of affairs with knowledge and information?
Following the reasoning that the generation of knowledge needs an effort, it was declared capable of being owned. Consequently, the generator is given the right to the intellectual property, which is supposed to give him the material advantage generated by the intellectual property. Well, I, too, think that scientists should be amply paid. But that does not mean that things an intellectual worker creates are actually their property and belong to them. If you accepted that, you would have to call these people "owners of intellectual property". However, I do not think that knowledge is a property that should be traded.
"Knowledge is the only thing that grows as you share it".
Which means you should probably share it, doesn't it? Yet, if knowledge becomes personal property and belongs to someone, then its volume is artificially reduced. That is beneficial for few but detrimental for many.
So I am opposed to including knowledge, information, rights, natural structures, laws, regulations and similar things in the concept of property legislation. Incidentally, this is also true for data – which becomes more and more fashionable.
The motto seems to be: my data belong to me!
Newspapers and books are goods that have been existing for hundreds of years. The editing is an old business sector that grew exponentially with the printing press. And it gave itself ever more optimal rules.
As in all sectors, following the basic concept of capitalism and logics, competition and mergers caused the rise of huge enterprises.
"Intellectual property" is easier to scale.
This made publishing companies more powerful and richer. Equalled only by the realty concerns thanks to the special trilogy – ownership of the soil and buildings, cheap money and quick price increase – and by other gamblers who bet on raw materials, bonds or currencies – they managed to get rich and powerful in an extremely short time.
Encyclopedia were particularly good business.
For all publishing companies, the encyclopedias were especially important. It was good business, because encyclopedia were mostly high-price products that also needed updating relatively soon. The leading publishing companies always had at least one enterprise in their empire that produced encyclopedias. And the profit they made over the decades was reliable.
Eventually, these encyclopedia were also electronic books. They were distributed on cheap data carriers for high prices. It was truly a licence for printing money. However, it did not take long before someone put an end to it. The internet appeared. And a group of crazy volunteers founded a free encyclopedia, in 2001. They called it Wikipedia.
"Innovation is creative destruction".
For many, this was a painful experience. It also hit the publishing companies who had been benefiting from the innovations in printing machines and communication for many years. It meant that there was an end to all the great commercial profit they had made in the encyclopedia business. The publishing houses probably suffered enormous losses. They became victims of the internet or of Wikipedia and had to close enterprises or find a new business purpose. It was probably quite painful for the German media concerns.
They say that the internet never forgets anything. That is not true. I have been looking for many things, for instance the first web-pages of InterFace Connection GmbH – and I never found them. It is not the internet, but the concerns that have the excellent memories. They actually never forget anything. And for them, the sentence "revenge is sweet" is quite true!
Now they are a huge step closer. After many years of patient and diligent lobby work, they now managed to get the copyright reform  bill through the European parliament. Immediately afterwards, the VG-Media sent their first bill to google. I am sure the publishing companies will soon follow suit. They say the German way is going to be to pay instead of using upload filters. Let us wait and see.
So how is Wikipedia doing?
Let us postpone an analysis of the media concern and instead take a look at Wikipedia. At first sight, it is a really beautiful story – a free and independent society of people working on an honorary basis writes down what they know. They finance the entire project totally advert and sponsoring free – exclusively by donations from people who use the system.
This is how Wikipedia, a few years after it was initiated in 2001, destroyed all its competition. Wikipedia has a monopoly and is now the only remaining encyclopedia. That is what makes it so important – but it also makes it extremely fragile. Its only competition is probably the internet itself, which is also threatened.
Shadows loom over the internet and Wikipedia.
As before, knowledge grows exponentially. But the work force at Wikipedia does not. On the contrary: as I see it, Wikipedia has become the club of old white men. Here, too, we pay the price as time goes by.
Young and female people are few and far between at Wikipedia. We are talking the typical next-generation problems we also see for chess clubs, the voluntary fire-fighters and now even the powerful DFG. This is how I and my friends at Wikipedia see it. All statistical data I found are usually ten years old and totally untrustworthy. Mind you, Wikipedia was founded in 2001, which, as of now, was only 18 years ago!
Who among the young generation likes to do the dry work of an encyclopedist, who has to play by strict rules? Especially if the way the old white men treat the next generation is rather unfriendly?
Wikipedia is an infra structure of knowledge.
The knowledge grows, the technology ages. And there are fewer and fewer people who do the maintenance work on the infra structure.
In the extreme model, the work force at Wikipedia will die out.
What will happen then? A knowledge infra structure without maintenance? Even as it is, the quality of the articles gets worse. And there are other problems, such as technological ageing, poor coordination, too little clarity in content and structure, organizational problems. There is a lot that needs to be done at Wikipedia.
Wikipedia is probably the largest user of foreign copyright world-wide.
They felt that they needed to be careful about copyright legislation and demonstrated their concern by turning off their servers.
Those who are in favour of the copyright reform try a placatory approach:
Wikipedia is, after all, for the common good and consequently not part of the reform!
But is Wikipedia really for the common good? As you see above, I wrote: Wikipedia lives from the donations of its users. I, too, only give money to Wikipedia because I want to keep using the service. Wikipedia is more or less blackmailing me:
Pay something and make sure that you will still get your service!
Perhaps the enterprise Wikipedia is not really a common-good-oriented one in the sense of tax-relevant definitions? All those who donate money expect (and get) something in return for the money they pay. Their payment only seems to be voluntary. They depend on Wikipedia and give money because they fear that otherwise there might be an end to what they get in return.
Huge concerns are very patient and think in long-term concepts.
Now the media groups have taken up the scent. The copyright reform showed them that it pays to do lobbyist work. They certainly know that Wikipedia would be an exciting object.
After all, the lobbyists are currently practicing how you can deprive NGOs of their title "common-good". With such a measure, you could further weaken Wikipedia, or even take away the basis of its existence. And later, you could re-introduce it to the Reich as a common enterprise that belongs to several enterprises. In the sense of a re-unification. I already hear the message:
Lobbyists, let us go and visit the ministry of finance. We will get Wikipedia.
Here are the good news 
At least Wikipedia would survive – even if full of adverts and interest-motivated articles. But on the whole, this would be a good fit for our modern internet world.
Brave new world!
RMD
(Translated by EG)