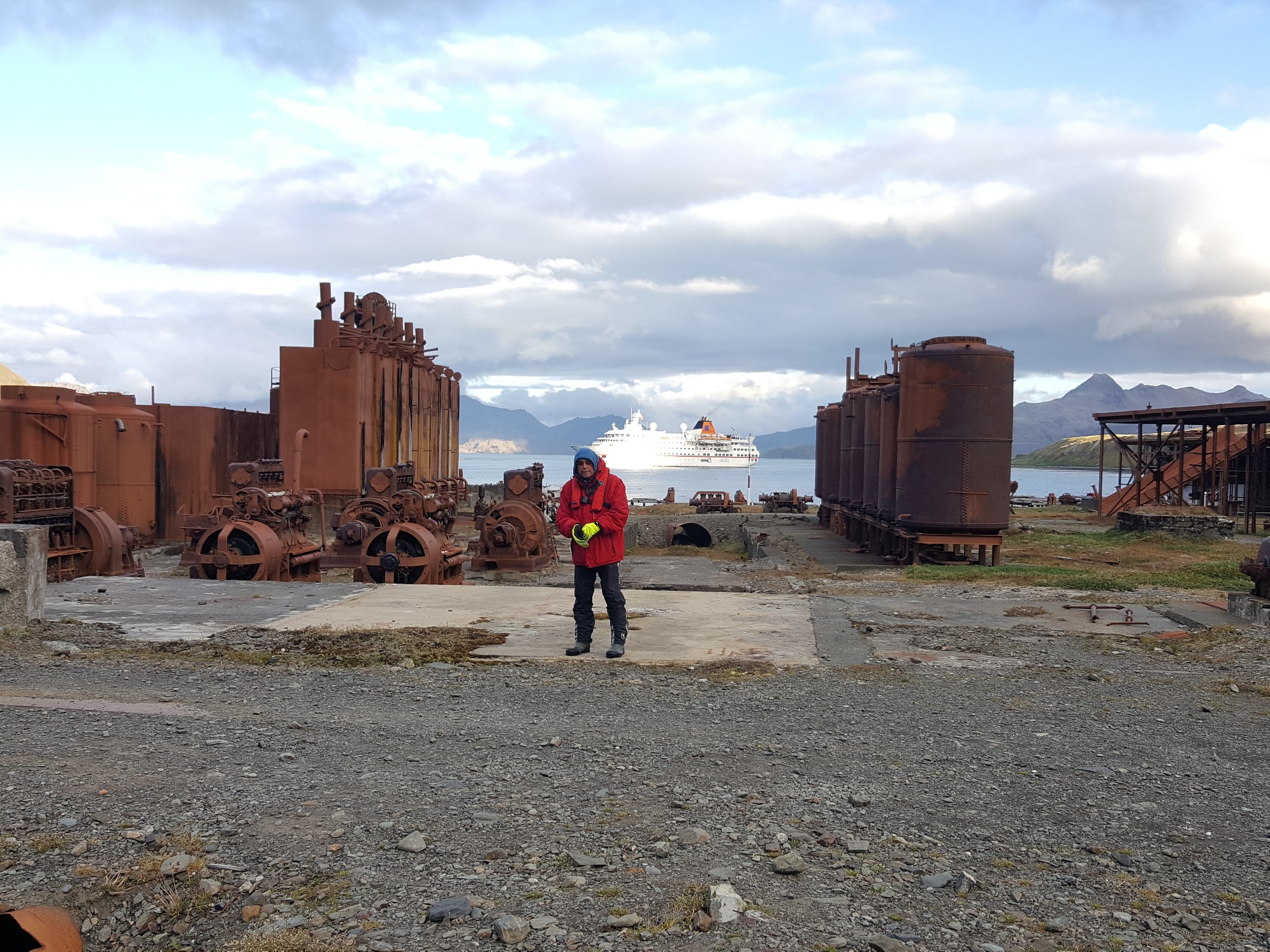 I often read that we need to become agile and digital, because everything is so "vuca". But is that not a luxury problem?
Don't we have real worries? As a consequence of developments that might even threaten our lives?
Currently, the climate catastrophe is the centre of our "media-driven" worries. It is about the fact that the warming of our planet is caused and exacerbated by the excessive and still growing emission of carbon dioxide caused by humans and their machines.
In a dialogue with a knowledgeable person, it dawned on me that there are many more critical points than just the change of the world climate caused by the burning of fossil raw materials.
As I see it, the origin for the foreseeable problems are on an intellectual and on a material level. Let me give you a list of factors that tell you which mental concept lies behind it and what consequences they have on our planet. And I will also write down how my own personal behaviour relates to it.
I found two (main) reasons as "systemic" causes of the problem.
Consumerism and capitalism
Human greed, our preference of convenience and our hunt for special adventures seem to be the main reason for the sad development of our planet.
If I look at my own life, I see a problem. I practiced consumerism for many decades and still continue to do so. I bought far too many things for far too many years. I benefited from the capitalist system, my life was good. I cannot complain, except about how the world now is rather damaged.
Fixation on growth
Even when I was at school, I did not understand why everyone preached growth. I was always the sceptical outsider. As I see it, the concept of continued growth is absolutely short-sighted and stupid, especially on a global scale. The idea that growth might solve problems is the reason why humanity destroys itself.
So here are the actual consequences and the physical state of affairs:
Armament industry and war
The combination of these two seems to be the greatest of all evils when it comes to damaging our world. What I mean is that we make a maximum effort to destroy ourselves, and the tendency is still growing. Here in Germany, the  armed forces (Bundeswehr) even destroy our environment in times of peace. 
Why do humans not understand that armament and wars are not only cruel and irrational, but also just stupid 
I am convinced that a civilization only deserves the name if the individual and collective abstinence from violence has become a behaviourist value as a matter of course and I also believe that this utopia can be realized. And that the majority of humans also want this and that it is possible. In order to avoid wars, the armament industry must be abolished. Because an analysis of all wars shows that they were always artificially constructed and that the armament industry always played an important role in the process.
It really annoys me that Bavaria is the state of Germany that has by far the highest weapons exports. 
This is an aspect where I personally failed. As early as when we founded the InterFace Connection and later, along with our employees, we decided that we do not want to do business with the armament industry. Later, when, forced by the market situation, we had to change from being a product manufacturer to becoming a service provider, the transition became much easier by doing business with weapon producing enterprises. The good intensions failed and we supported the building of tanks. 
So I believe that the planet cannot be saved unless we abolish the weapons industry and stop waging wars. In other words: the introduction of global peace must be top priority.
Waste pollution of the planet
I am not sure what is more detrimental for the planet. Is it the radio-active waste we produce, the plastic material we distribute all over the world or the general distribution of the periodic table of elements  into the environment?
My personal contribution to this problem has been made. I started many years ago with mostly buying and eating only food – for instance yoghurt and other dairy products – that does not come in plastic containers or a Tetrapak . Drinks (beer, water, coffee cream) or food that comes in pet bottles or tins are shunned by me as much as the devil shuns holy water. Some of the people around me actually find this quite extravagant in me. 
In my personal experience, it is quite possible to do without most of the plastic wrappings and tins. I still see enough wastefulness as it is. I have always enjoyed eating pickled cucumbers, and whenever I empty a glass with its lid, I find this destruction totally irrational. Even if the glass will be recycled. When I was a child, the preserving jar was a precious resource. And my mother preserved cucumbers every year.
So here is the carbon dioxide topic
By now, everybody agrees that there is a correlation between the warming of the atmosphere and the level of carbon dioxide. There are still some who doubt that we humans have caused the free carbon dioxide. 
My personal contribution is still sub-optimal. The most positive aspect is that I avoid cars at least insofar as I have not driven in a car for many years where I was the only occupant of the car or taxi. This showed me that you can at least avoid cars if you are a single voyager. It means that, as an individual, I only go by bike or use public transportation. And I do not at all feel that this is a disadvantage. On the contrary: I feel well. You can also go shopping quite well with the bike. And my general condition has improved considerably with the removal of a car as my mobility tool, both psychologically and physically. 
I still have other worries. For instance when it comes to flying. In the last few years, I had quite a few long-distance flights. The destinations were always unique and gave me a lot. This is an area where I feel it extremely hard to abstain – as opposed to the car.
An end to the richness of species
For me, the end of the richness of species means something like the beginning of the end of life. Why should humans alone survive if the biology in its diversity can no longer function? That sounds rather illogical.
My personal contribution is limited by what someone who lives in his small house and has his small garden can do. No poison for the perfect lawn and the right plants for life.
Food
Today, many people cannot imagine any meal without meat. Germany has become one of the biggest meat exporting countries of the world. As I see it, that makes no sense. We produce animal plants in an unappetizing and cruel way as industrial mass ware. With calories from the entire world 
When I was young, in the 1950s, we ate the Sunday Roast on Sundays. On weekdays, we usually had meat-free meals. Then prosperity came along in small steps. On Tuesdays, the Wiener sausages became part of the menu and on Fridays we had herring. Those were still special occasions. Then the mania started. …
Soil consumption
If you look at traffic, housing, firms and energy, you can find that we destroy soil all the time. Some of us have two flats, most of them with an extra office. The flats become bigger all the time. A single person needs at least a two-room flat, a couple needs a four-room flat. Elderly people remain in the big house. The per capita need of living room becomes more each year. 
I am glad that we managed to sell our big huge house and move to a smaller one after most of our children had moved out.
Regulation of rivers
I just read about how the regulation of rivers has a devastating influence on our world. That alone was already a story that gave me pause. 
I used to drive along the river Main many times. Including the part where you have ships. And I have been asking myself why, as I am sitting on the patio of the "Gaststätte Anker" in Sommerhausen, why I see so few ships. Whenever I see one, it is most often a cruise ship. Mind you, we are talking about the Rhein-Main-Donau-Channel that was built as the main ship freight route for all the traffic. Even the Danube was enlarged for the purpose. Similar ideas come when I think of the  Niederfinow ship hoist for the traffic on the rivers Neiße and Oder.
In this respect, my own potential for a personal contribution is probably limited to trying and voicing my opposition against the continued extension of the river Danube.
Water
Water is the basis of all life. Regardless, we destroy and damage our drinking water in huge dimensions. 
I try to save water. Even my grandfather taught me to be careful in this respect. So I try to counteract waste. Whenever I go swimming, I do not take an extra shower at home. I also believe that it is quite enough to clean your body once a day. We have three huge water containers that are filled from collectors on our roof and we use the water from there for watering our garden. Unfortunately, I have not yet managed to change the toilet water system from drinking water to rainwater.
---
There are many actual threats.
In my personal book, the carbon dioxide is only number three on my list of priorities. But basically, it does not really matter, because unless we change our mind sets in the sense of leaving consumerism, capitalism and the belief in growth behind, there will never be a change. The mental change alone is probable a Herculean task that is next to impossible.
All actual threats (armament, waste pollution, carbon dioxide, richness of species, food, soil consumption,…) are inter-related. I probably even forgot some areas. We have to work on all of them, instead of focussing only on one topic – such as carbon dioxide. Part of the transformation will be that we change our living styles. It is all about a holistic change of attitude in our lives. The question might be: is it still worth fighting – or is it better to just continue dancing on the volcano?
My brain tells me that it is already too late to save the planet.
In the  Anthropocene, we started developments that have now gained their own momentum and that will have consequences which will cause the real catastrophe. They will probably speed up the process of destruction.
My heart tell me that resignation is the wrong way.
That is why there cannot be a "LET US CONTINUE AS BEFORE" and we should at least try the great transformation. If we want this transformation to be a success, then we will have to change EVERYTHING. It can only work globally and will have to start locally.
And I believe we should try it together. And I wonder why politics, business and many socially relevant institutions do not get active at all.
RMD
(Translated by EG)