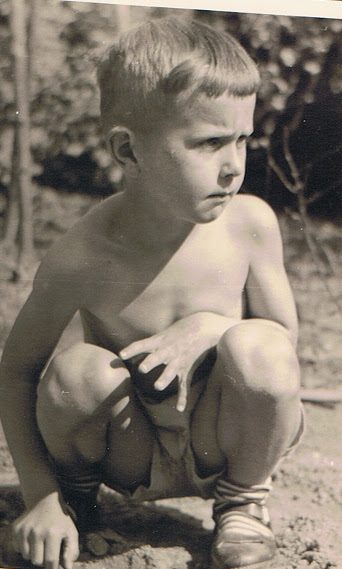 Summer is nice.
Mostly, you do not have to wear too many clothes in summer. In spring, autumn and winter, however, it is important to wear clothes if you live in our regions. Because otherwise you can easily fall ill.
And since we live in luxury, most of the people in this country have far too much hanging in their wardrobes.
I find it hard to throw anything away.
There are several reasons for this… firstly, I am sorry to throw something out that is still intact. You never know if there might not be a chance to wear exactly this one piece, even though I have not worn it in many years. Also, I am economical and do not wish to just destroy things that are ok. Also, some clothes are linked to memories. That is also true for towels, bed-linen and other textiles.
It is evil to run around wearing sloppy clothes.
When I was a child, my mother was quite strict about teaching me that you do not run around wearing sloppy clothes. I often had to throw away a pair of trousers just because one knee had a hole in it. And mended trousers were also sloppy. Besides, they were a symbol of poverty. In those days, you wanted anything, but you did not want to be poor.
The upbringing worked.
Later, I was very careful to never wear clothes with holes. I bought many suits and ties. I always wanted to look chic. Shorts were the exception to the rule and only worn when I was at leisure. Well, in business, they were unimaginable.
That changed. Today, I only wait for warm weather and then I wear shorts. If my short jeans look worn and have a few holes, then this makes me proud. After all, it shows that I no longer throw away clothes. I also like wearing washed-out pullovers and t-shirts.
Someone is still complaining if I run around like this. It reminds me of my childhood, except it is now no longer my mother who gives me the warning. Because she is already dead.
In my case, ranting does not help these days.
I am still happy with it. And even during holidays I take a detour whenever I see at-shirt sales outlet.
RMD
(Translated by EG)