"Driving SUVs and Drinking" or "Driving Drunk in the SUV"How cars changed as time went by …
Forming a mental image of how cars changed since my childhood, I first see small cars. When I was a child, those models were ever-present. We are talking two-seaters and small four-seaters.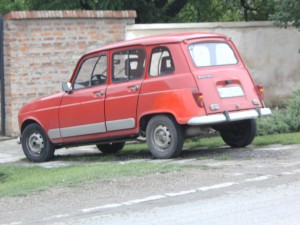 I remember the Isetta (one of them is still sitting in my garage), the Goggomobil, the Cabin Roller (by Messerschmitt),  the Fiat 500, the Janus, the Lloyd 400, the small BMW's and many more. They all had one thing in common: they were delicate and radiating goodwill.
But the bigger versions among the small cars, such as the "Ente" and the R4, also had their charm. And, above all, they were radiating common sense.
The development went from the small cars to the beetle and then on to the typical family and agents' limousines. Then we had the fantastic "womens vehicles" with their white tyres, such as the VW Karmann Ghia or the Isabella. And for the sporty gentleman (or boy), there was a sporty two-seater from Porsche or MG.
I also remember well the first luxury limousines by Mercedes and BMW, but also the DS by Citroen. Their very design was characterized by down-to-earth luxury and superiour beauty.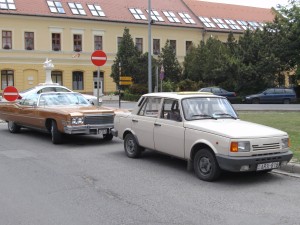 The last car generation automobilia provided us with was the SUV (Sport-Utility-Vehicle). It is as big and heavy as the Opel-Blitz (that was a truck used for transporting coal in autumn).
There is a special aura to the SUVs. They no longer radiate the charm of luxury and chromium that our former American road cruisers or old-timers had.
No. Their design says: pure aggression and danger. This is no longer the personified ruthlessness, but the "automobilified" one. Rolling on extra broad tyres, they demolish everything in their path.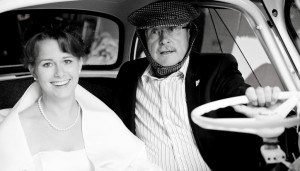 They demonstrate mass and power. You drive them like heavy missilies. After all, the people sitting inside know that nothing can happen to them any more, since their passive and active safety is the highest possible.
So these tin monsters move through the small streets of our residential areas and radiate ignorance and arrogance all over the place:
Here I come! I will destroy everything that dares to confront me! I am heavy and strong, because I am powerful and rich. I am full of extravagance and technological knick-knack. I am absolutely superiour and invincible.
And the driver is happy:
I can afford to drive this car. Why should I care about nature and the environment. The world was made for me and my car alone. Sitting in my car, I am safe. It will do what I say. Pedestrians and cyclists are truly a nuisance. Why should I be considerate? No, thanks!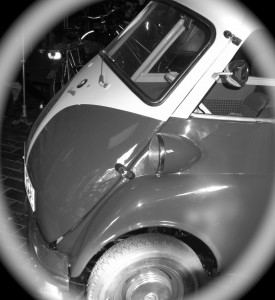 Whenever I meet drivers of these cars on a party, they are mostly elderly gentlemen. And when I listen to their talk, I can bet:
Sooner or later, the cocktail discussion will be about driving drunk. And they relate tales about having been stopped by the police alcohol-check on their nightly drive home. Or else they lament about stupid radar control systems. Once in a while, I get provocative and call for a speed limit.
But in these kinds of situations, I am not sure if I should be amused or moved to tears.
RMD
(Translated by EG)
P.S.
The first two pictures were taken on a bike tour from Budapest to the Black Sea, the third was taken by Rolo Zollner (it shows me driving my daughter to the registry office). And the last one is another picture taken by myself. It shows my car in the garage..