Or: My house, my yacht, my Porsche, my wife, my piano, my TV set …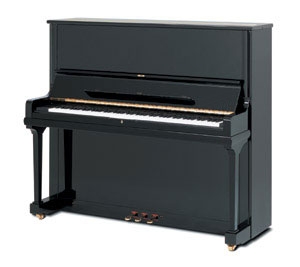 Riding through Riemerling and Ottobrunn to Unterhaching, you can see new mansions all the time. Here and there, they are built in the Bauhaus style.
All white, simple, functional, but appearing lavish in architecture with floor-to-ceiling windows. Everything emanates design.
Unfortunately, these houses stand cheek to jowl on a property where a detached house with a huge garden used to bei. And the houses in the first row are surprisingly near the street, so that cyclists can look through the windows easily from outside.
In front oft he duplex garage, you see the SUV or the luxury limousine and the sports car or the cabrio (these days more and more in white). Once in a while, you can see a humble Eos (what a name – did the "r" get lost somewhere, or what?) among all those BMW Z4 and compressor spsorts cars by Daimler.
Occasionally, these houses even look like someone is actually living there. There is a mother of two, all three looking a little fancy-pants. You never see the father (except when he is changing tyres on his Porsche on a Saturday morning).
The cyclist looking over the low or no yet existing hedge (which you can hardly avoid) into the living room is impressed. The inside looks like an advert in the magazine  "Schöner wohnen". There is a statue on the chimney table, the modern eating place (rectangular like the entire house) lightly positioned in the room, and in front of a gigantic but extra-thin plasma TV set, the design sofa. The piano unobtrusively in front of the wall!
As a cyclist, you pass places at all times of day. That means you often see the TV set turned on. You see it in the evening, at night, early in the morning and at noon. However, this particular cyclist never saw anybody play the piano in that living room! The instrument is probably used only once a year, when there is a cocktail party and has to be tuned up for this.
Then I remember that we had the same situation at the (next to last) turn of the century, around the year 1900 a.d.. Pianos where then highly fashionable, in Berlin, there were surprisingly many households with a piano. I remember reading something like 40 % oft he entire population. To me, that was a surprise.
But then, in those days radios, stereo recorders and TV sets did not yet exist. The  Grammophone had just been invented. With the exception of noise from the street (mostly horses and people, in special sections oft he town also the tram) everything was still really quiet. If you wanted to hear some music, you had to play yourself, or know someone who played.
Today, the cyclist (if he so desires) has his mp3 player with integrated radio. And there is quite a bit of music in there.
Well, those are the kinds of ideas you get when going by bike from Ottobrunn to Unterhaching.
RMD
P.S.
I was quite tempted to take a few pictures of all those white mansions, but I guess it isnot allowed to just put pictures of other people's white mansions into the internet. The piano is taken from wikipedia.