Come and attend the Barcamp for Active Mobility in Everyday Life – #AktMobCmp!
We will START early next week and we want to MAKE A DIFFERENCE. For the FUTURE.
Last minute visitors are truly welcome!
I would be truly delighted to receive a few last-minute registrations for the barcamp on "active mobility in everyday life"!
---
You must come to the first Barcamp for Active Mobility in Everyday Life –#AktMobCmp!
This is a pure advertising post!
Definitely nothing but an advertisement.
We advertise our Barcamp on "Active Mobility in Everyday Life", which will be held at Unterhaching on January, 4th and 5th, 2016.
We will take pains to be good hosts and we hope to have a good number of participants. With 75 Euros for "supporters" and "50 Euros "economy", the fee is at the lower limit. It includes all meals, as well as soft drinks for both days. And more. The quality of the event depends on the persons who participate.
That is why we ask all readers to forward this message to others as often as possible. It is the only way to make the Barcamp a success. A Barcamp which wants to make active mobility more than the sorry other traffic, respected and supported just like motorised traffic!
---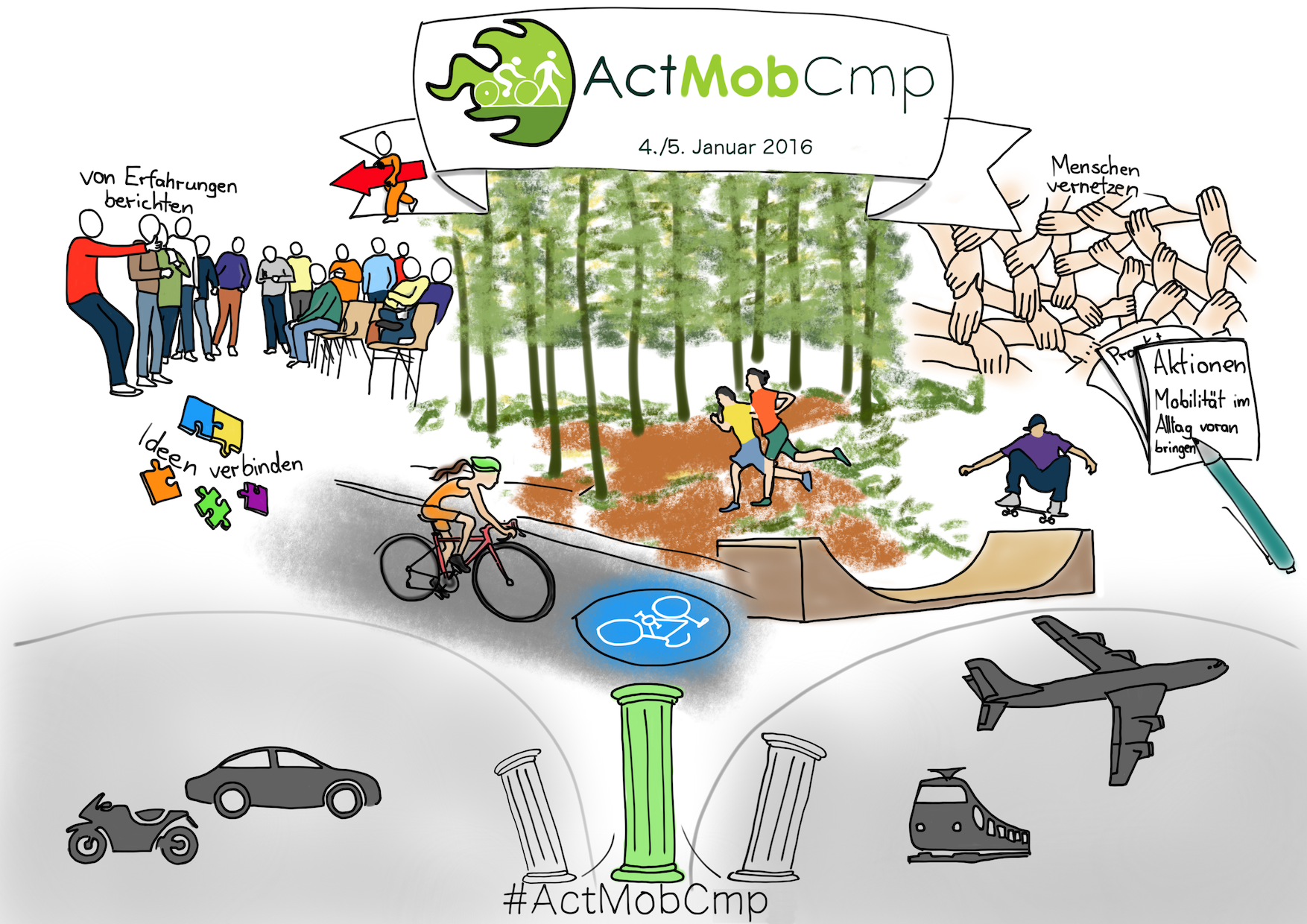 ---
The nice picture was created by VisualBraindump – many thanks to Daniel Reinold and Christian Botta!
---
RMD
(Translated by EG)