On Ash Wednesday, Nils Hilze and yours truly were invited to a business lunch at Munich LinkedIn in the Sendlinger Str. 12. Nils is @kojote, I am @RolandDuerre (in Twitter).
We had a "blind date" with @LinkedInDACH (gh). Here is how it happened: I had told Nils about a meeting at LinkedIn. He found it exciting and twittered that he, too, would like to make the LinkeIn experience – and lo and behold – we were invited. We did not need too much persuasion, we came quite willingly.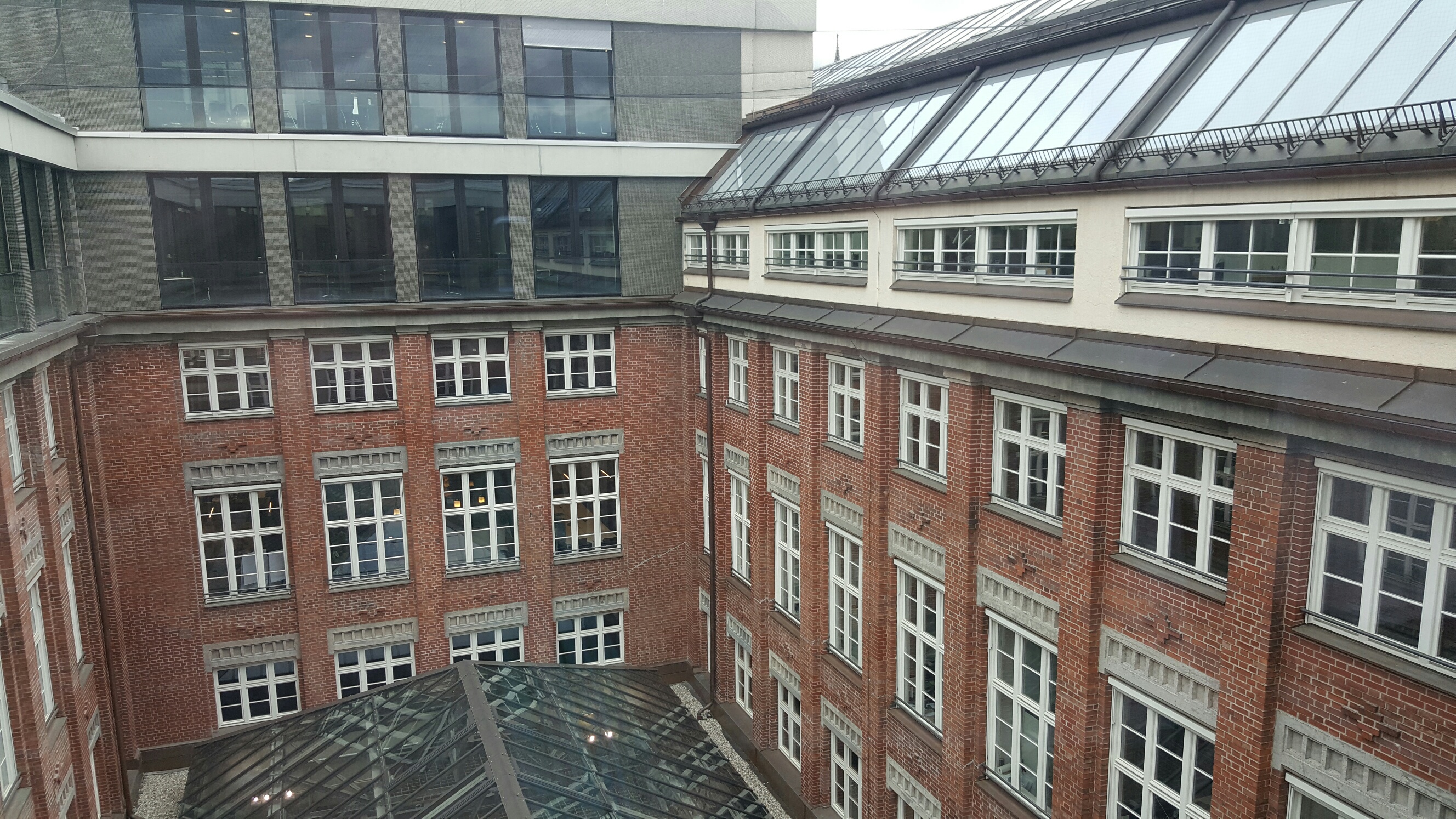 Our visit started with a tour through the LinkedIn offices. They are beautifully situated in the heart of Munich. We were able to both inspect and try out the facilities. Nils tested the hammock and I was allowed to play with stones.
We were totally fascinated. There are many quiet areas in the beautiful and big offices, even the attention given to details of the furnishing makes it very attractive, and yet everything was also totally practice-oriented. The truly lavish choice of things for the employees to do and explore create a sense of style and class.
I started thinking: around thirty years ago, I was also in these offices. In those days, the offices still held the rotation printing machines of the then so powerful SZ. It is a historic place that makes you aware of the change of time. Technologies disappear and are replaced by others. Innovation is really creative destruction.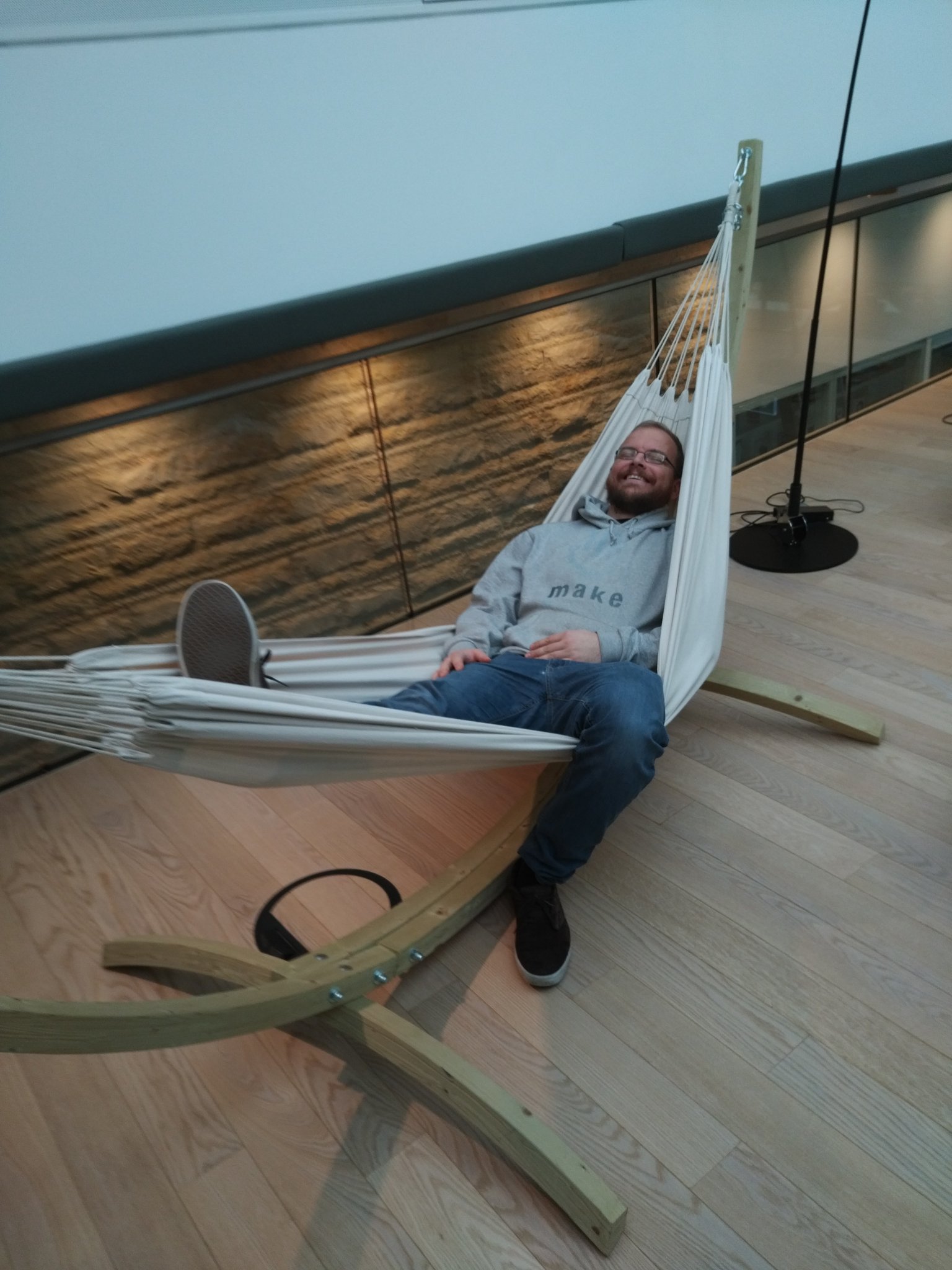 Our hostess told us that all LinkedIn offices around the world are uniquely equipped (and yet they give you a huge sense of belonging together). They try to consider the local and historical specialties of the place when designing the offices at all locations.
Consequently, I could now relate many great details about the LinkedIn office. But the nice atmosphere I felt everywhere is a lot more important. Whenever entering a new company building, I always try to simply stand still and let the environment have its effect on me. And this is how I get a first impression that mostly is not too much off the mark
And in this particular building, I got the impression that all the employees were really rather happy. Thinking back to my own start into work-life, I would really have appreciated being able to start in such an enterprise. But mind you, I am not really in a position to complain – it was not at all bad at Siemens Koppstrasse. It was a lot better than in many offices I saw since then.
I noticed an interesting similarity. Due to my activities, I also occasionally stay at simple "coworking spaces" such as ImpactHub at Gotzinger Platz. There, too, the start-ups have lots of fun when they work. And, of course, there is a huge difference between the LinkedIn offices and those at ImpactHub. Where in one firm you see upper-class furniture and electronically height-controlled desks, you have beer-garden tables and benches that will be folded up whenever more space is needed in the other. One company offers elaborately designed reclining cabins, the other simple wooden plank compartments.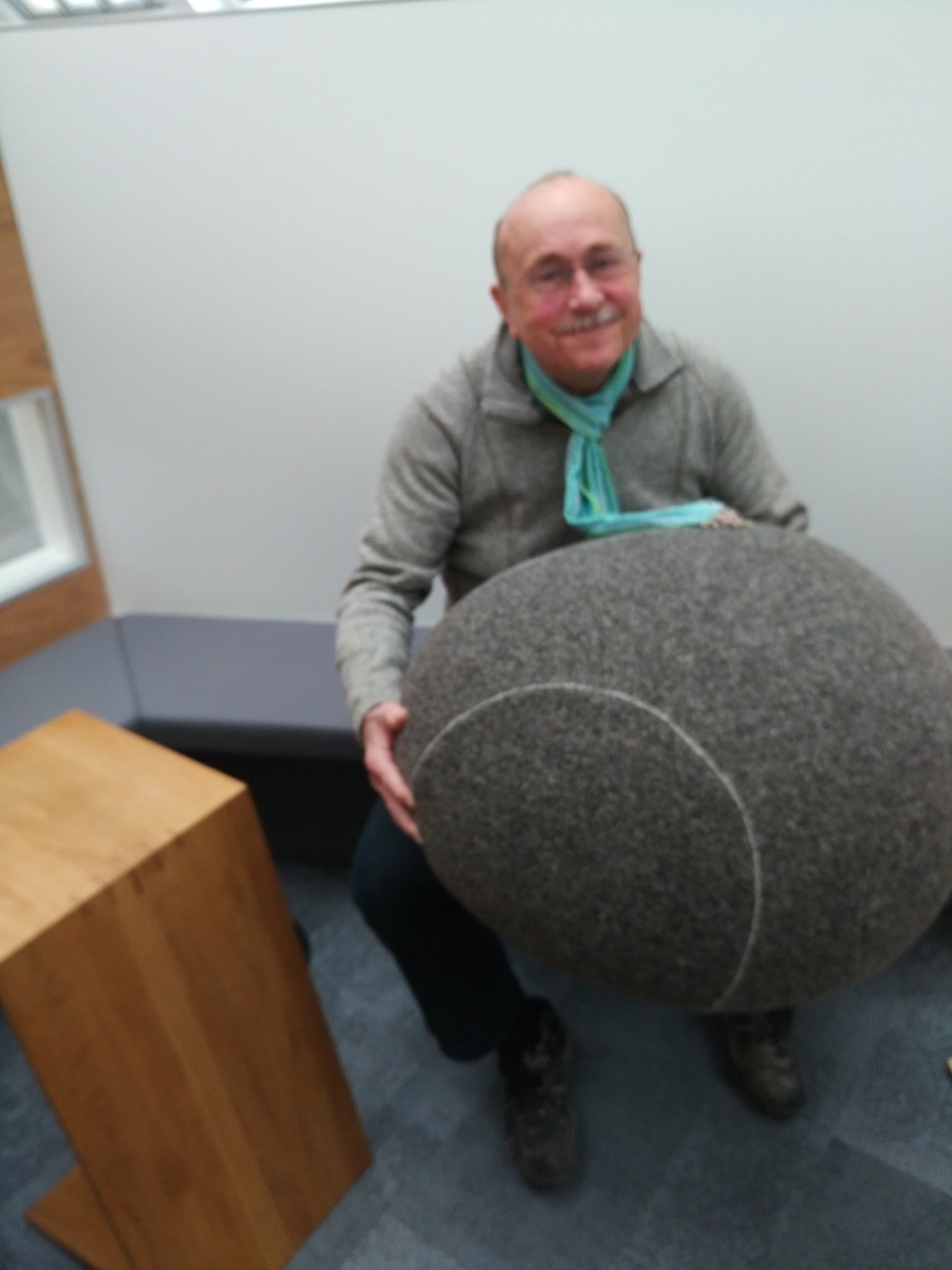 But in both offices, the principle is the same: they want their employees to enjoy their work and be well looked after. Both are huge offices with lots of room, also for moving around. Occasionally, you will even see an employee rolling around on his scooter.
And the smell is the same in both office buildings: #newwork. The division of the office space takes different work situations into account. You have space for solitude and space for communication, small and big team offices, everything is a part of the whole. Food and soft drinks are offered as a standard service, everybody can help himself.
At ImpactHub, you get the coffee in a simple thermos and the shortcake or the cheese sandwich along with it for little money; at LinkedIn, they have the huge espresso machine that delivers excellent coffee. And you do not only get shortcakes but also excellent and very diverse food. And if it is fairly priced at ImpactHub, it is, naturally, free at LinkedIn.
Incidentally, I did find a downside (both at LinkedIn and ImpactHub). Due to the great location in the middle of the city, those who come by bicycle have a problem at LinkedIn: where to park their bike? But, knowing that LinkedIn is a modern enterprise, I am sure they will soon solve this problem, too.
At ImpactHub, due to the location, you basically assume you cannot have this problem. But no! They have an evil neighbour living on the opposite side of the street. Along his totally derelict property wall, he fights – totally irrationally – against parked bicycles. Even my bike was already in danger of being towed away.
However, modern persons like being mobile with their bikes … and they want to know that their means of mobility is safe while they work.
There is one thing I know – I already look forward to my next date at LinkedIn. And I also always enjoy visiting the ImpactHub.
RMD
(Translated by EG)