My Friend is Back!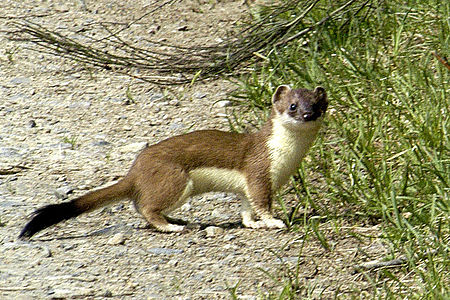 I have been driving cars since I was eighteen. And through all those many years, I had one arch-enemy: the legally protected marten.
Countless numbers of times, I wanted to start my car – and it did not start. Because that animal had bitten through a wire.
As the years went by, I spent quite a lot of money on the repairs. And there were also many things I tried in order to prevent it from happening! Every evening, I put a grate underneath the car (and in the morning, I had to remove it again). I tried quite a few voodoo methods, which were just as useless as high-tech in the form of small ultrasonic devices in the car. I truly tried everything in order to keep my enemy away from my car.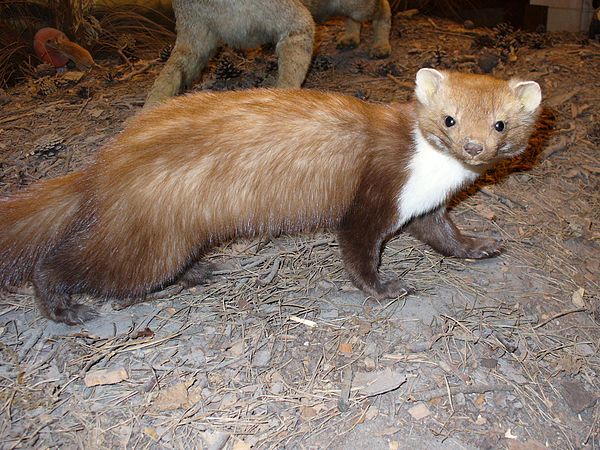 Now I finally won the battle. I no longer own a car. And that saves me a lot of money. And besides, I no longer have the problem that I despair in the morning because my car does not start.
Once in a while, I have a flat tyre when I want to climb my bike. That is not a problem, because I can easily take another bike. After all, I have several. And whenever I have a puncture, it is not because of the marten. Mostly, it is because of a glass splinter or a sharp piece of split or some small piece of metal.
Consequently, I made peace with the marten. At least that is what I thought!
And what happened yesterday? In the morning, my heating system notified me that my solar water warming panels are defunct. The mechanic said the damage is not covered by the maintenance contract because it was caused by a marten. He said this kind of thing happens quite often. And I had to pay.
Well, he is back …
RMD
P.S.
I took both pictures from Wikipedia.
The beautiful picture of the weasel (top) is from the central media archive Wikimedia Commons. Copyright is with James Lindsey, the source is 
http://popgen.unimaas.nl/~jlindsey/commanster.html
The stone marten image (Martes foina) is by Atirador.