Since it is our upcoming event, here is the poster announcing the next IF Academy presentations. I am always happy to remind you of "upcoming events":
Johannes Schmidt (TUM, IF-Lab/InterFace AG, Glassbox Games) will speak on Thursday, March, 21st, 2013, starting at 6 p.m. at the InterFace building in Unterhaching. His Topic
Get Under Way!

How video games and movement control want to get us away from being couch potatoes!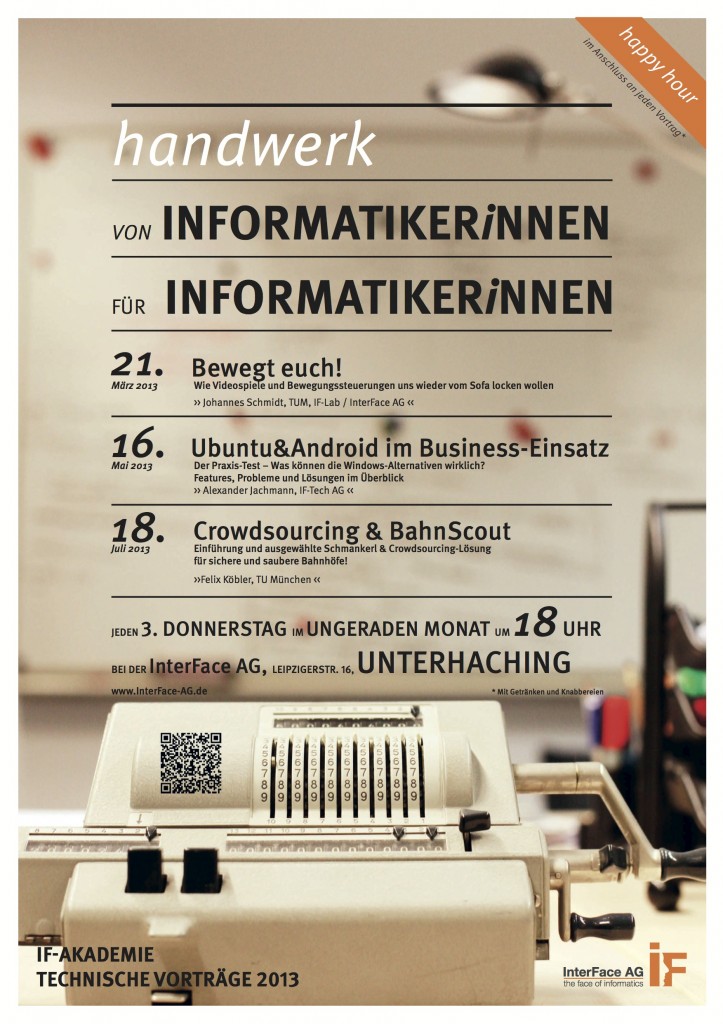 Of course, this invitation is not exclusively for f(e)male students. The event is free for all who want to come. After the event, we will again have a little "happy hour".
For more information on the series of presentations by "(Fe)Male Computer Scientists for (Fe)Male Computer Scientists" click here. If you want to print the poster in high quality, just send an email to me  – I will gladly send you the print PDF version.
RMD