Today, I do a little advertising for the Torturmtheater in Sommerhausen.
Between October, 8th and December, 20th, 2015, they perform a wonderful play – always between Tuesdays and Fridays at 8 p.m., on Saturdays at 4.30 p.m. and 7 p.m. and additionally on the advent Sundays, also at 4.30 p.m. and 7 p.m..
The name of the play is:

Our Woman

and it is by


Eric Assous

Directed by Christine Neuberger, the cast are 
Joachim Bauer, Alexander Diepold and Armin Hägele.
"Our Women" is a piece with not a single women playing in it. And yet, women are (more than) omnipresent.
The head of the Torturmtheater is Angelika Relin. Again and again, she manages to bring great plays onto the small stage. I was lucky enough to be present at the premiere performance on October, 8th – and it was again wonderful. Consequently, I can only recommend the short overnight vacation to the theatre, if you spend the night at Sommerhausen. And here is a secret for you: the best way to get there is by train to Winterhausen. From there, you only have to walk 800 metres across the river Main bridge until you reach the small Sommerhausen theatre.
Here are a few pictures that show the immense dynamics of the play.
The round of card players starts quite poorly – one of them is late and confesses to having committed murder.
A long night with many stories and alcohol take their toll.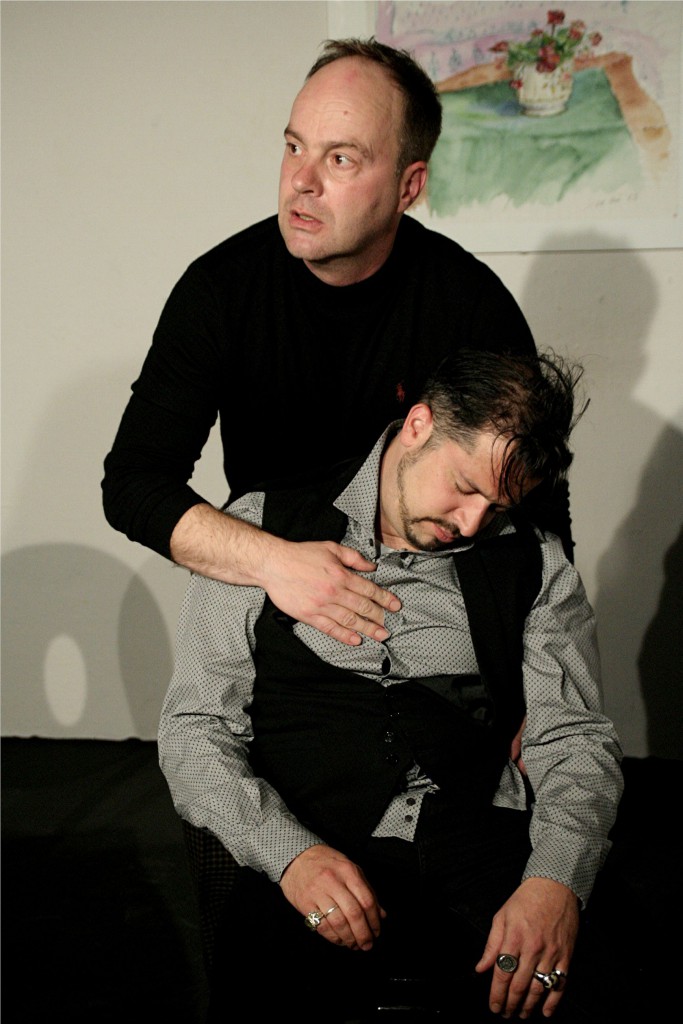 The solidarity among friends will get the upper hand.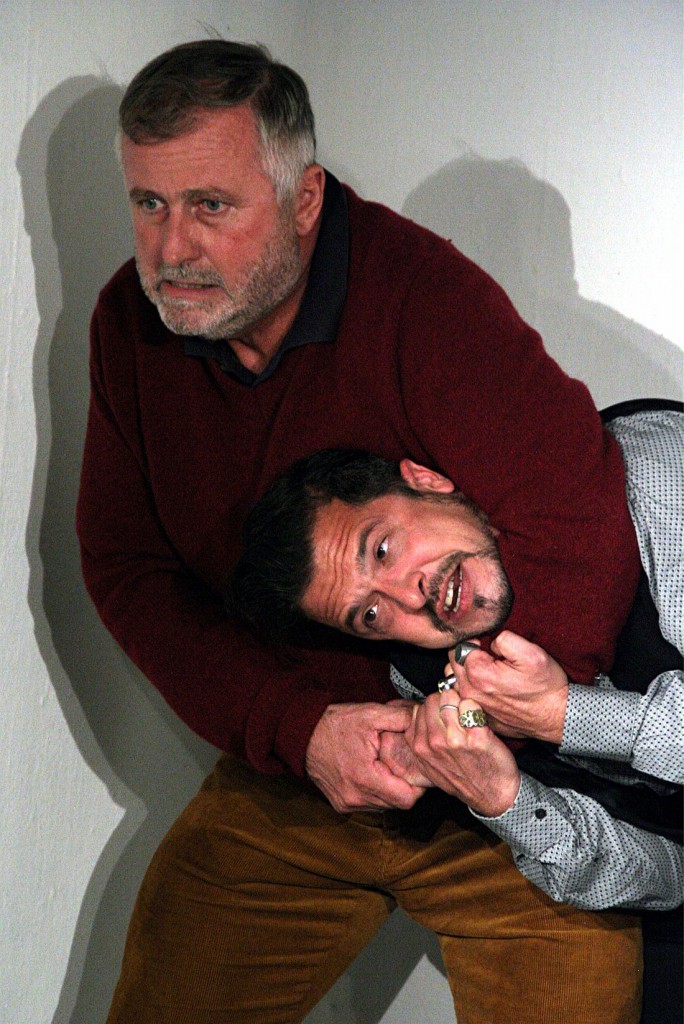 But then, something happens to bring everything off balance again.

If you need any advice about your theatre trip to Sommerhausen (travelling there, accommodations, food, sightseeing,…), you are welcome to ask me. And here is there you can order tickets.
RMD
(Translated by EG)