Today as a: "Sunday Column "!
It is really about time to break with patterns and taboos. Consequently, I will now start doing so. Also in the IF Blog. I will start small and very softly… But as time goes by, things may develop.
Here is who I am: a male mammal. Of the species "human". Humans are descendants of humanoids who, earlier, developed from some apes. They call them "primates" – as opposed to the wise and beautiful elephants, cows and pigs, which is incomprehensible for me.
Male mammals have genitals. The same is true for me. A male sexual organ has many disadvantages. One of the probably more harmless ones is the question: "how to cover it? ".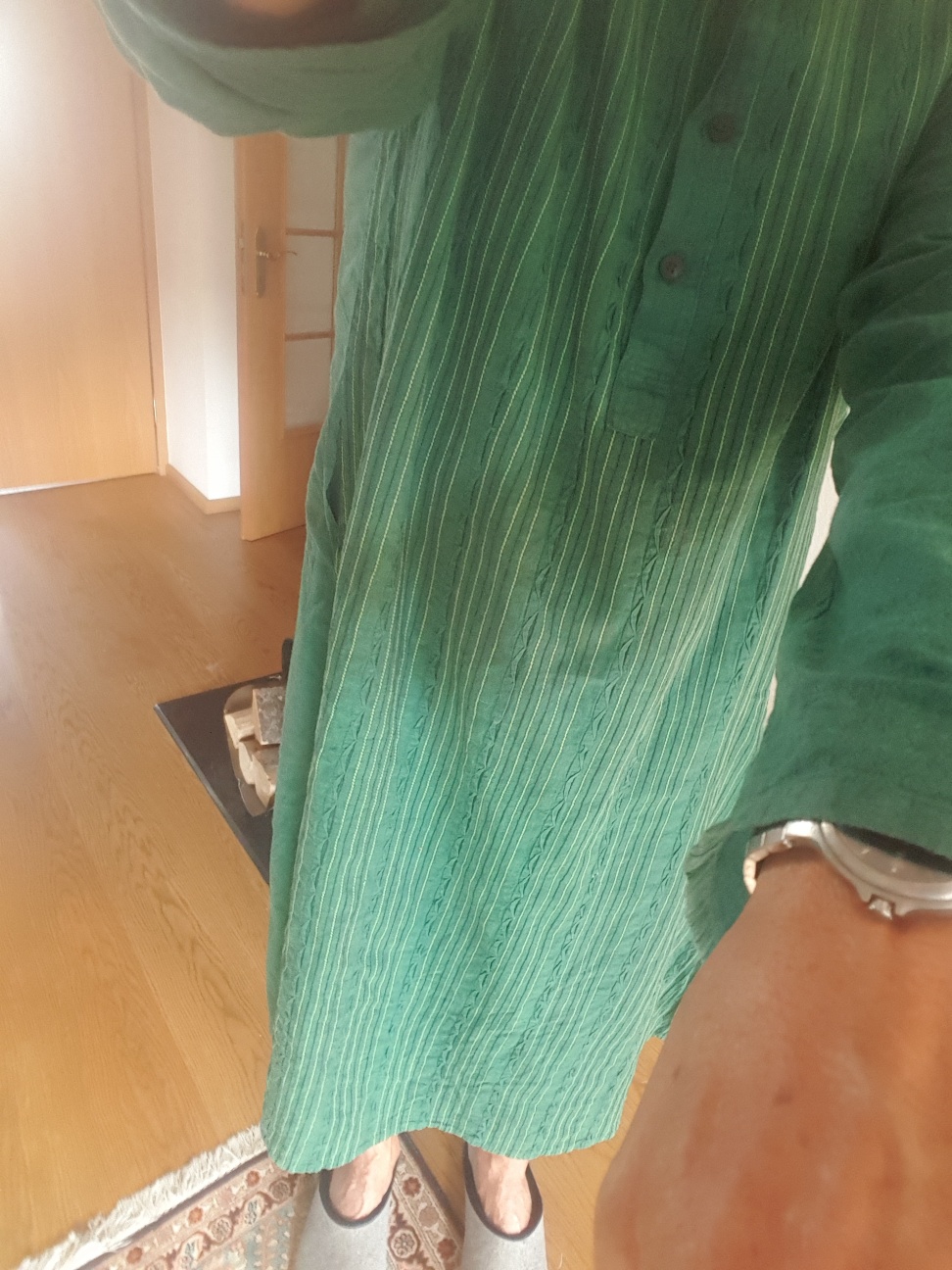 Consequently, "homo sapiens'" created underpants. And they founded the underwear industry that really makes good money with underpants. Clothes became a moral issue ("this is how you have to dress" or "this is absolutely impossible"). Among other things, there is a moral code that says that you (especially men) cannot run around without underpants.
Except – underpants are uncomfortable. To be sure, trousers are even more uncomfortable. And if you do not wear underpants, they might actually hurt. Just think of Lederhosen. Incidentally, they can even hurt if you wear underpants.
For the male humans, a special obligation to wear underpants has been established. Women wore skirts. So it was easier for them to go "without knickers". What is impossible for men is considered "erotically bold" for women.
So what I did is wear underpants for more than 50 years and change them on a daily basis if possible.
Roughly ten years ago, I discovered a full-body dress for men in India. Perhaps they call it Caftan. I bought two of them (one green and one blue) and used them instead of a bathrobe, especially in summer. And I quickly realized that you need not wear underpants under such a Caftan. All of a sudden, I discovered a totally new feeling of well-being. Now everything is so free – and centralized.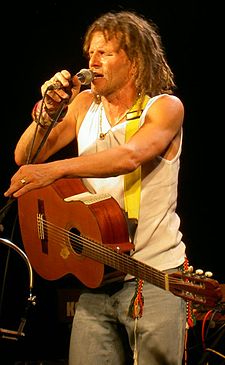 Since I am a coward, I rarely wear my Caftan in public without underpants underneath. One of the reasons is that – naively – I used to believe I am the only man who likes running around without underpants.
Well, this is how we men are. Because we always think we are the centre of the universe and nobody else ever had the same idea as we. But that is not how it is.
Then came the Bayern-Sound Festival, which I attended. And Söllner Hans played there. He wore a skirt. And he assured us that he was "absolutely underpants-free".
Hans had more good arguments for wearing a skirt and no underpants. He also said he wanted to make it easy for those "who could screw him". And that the number of them was rapidly increasing.
I feel similarly. For me, too, the number of those who "can screw me" increases all the time. Especially if they forget that they, too, have been born as mammals and not as system agents. And if they really push themselves to the front and think they are true heroes. Then they can really …
RMD
(Translated by EG)