BICC-net permitted me to invite you and your partner to come to the Rundfunkhaus for the first BICCnight. I, too, will be there. In fact, I will give a presentation titled: "What's new pussycat?", which is about the history of IuK technology and the media sector. But I will also talk about the huge responsibility both of them should have for our society..
Come and see for yourself and enjoy an inspiring evening with discussions and music. It will be both family-oriented and exclusive, media-intensive and informative..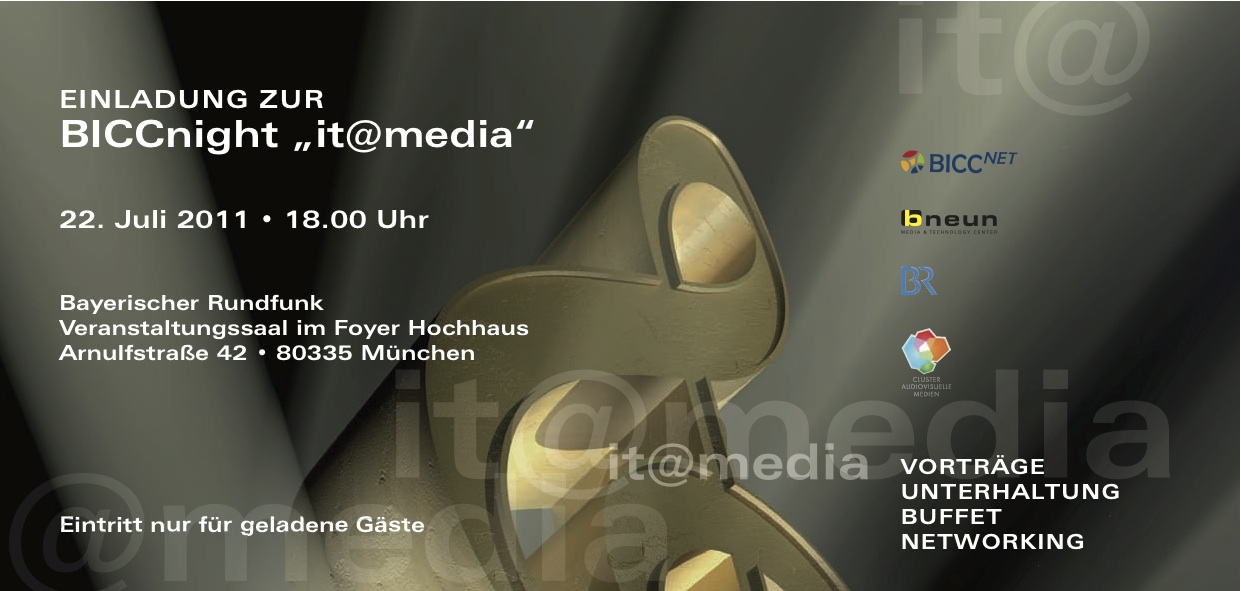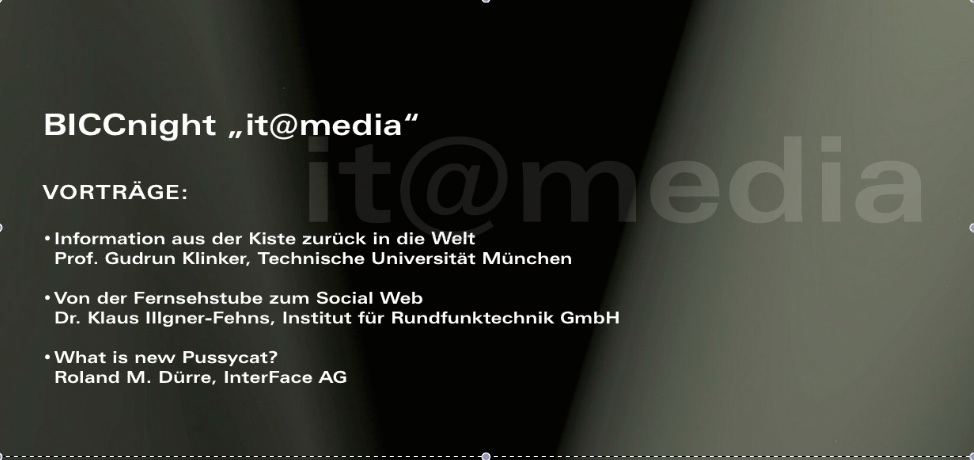 The invitation is especially for persons who have a close connection to computer science and/or to the media.
Please note that you absolutely have to register (this is also true for your partner). Registration deadline is July, 20th. Just send an email to: event@bicc-net.de. – admission is free but the number of seats is limited. The BICCnight motto is "it@media" (IT meets Media). I look forwards to seeing a familiar face or two among the audience.
RMD
(Translated by EG)