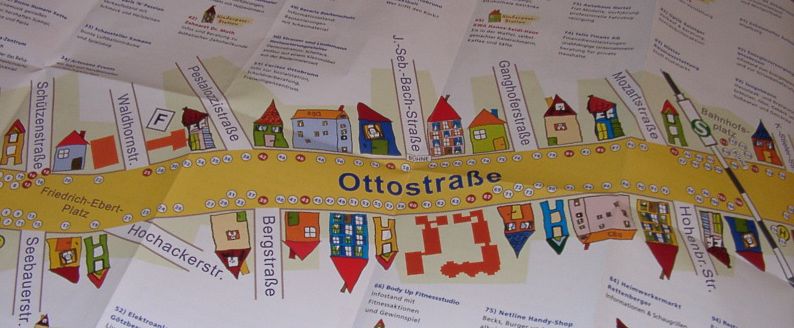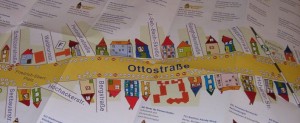 Last Saturday, Ottobrunn saw the Otto Street Festival. On the Ottostraße, things got really busy.
I noticed a lot of social enthusiasm. Everybody presented themselves to the public and made excellent publicity for themselves: sports clubs with their various departments, Lions Club, the local amateur theatre group, free kindergartens and groups looking after the elderly, social networks, kinaesthetic and ballet groups. It was really interesting to see how much creativity and good ideas had gone into planning the scenarios for the individual groups.
Of course, the fire-fighters were also present. And many bands and musical groups played. Small manufacturers and a few knick-knack salespeople, too, offered their products. Everybody took advantage of the festival in order to show himself or do business. And it was a success for everybody, business boomed.
Not to mention all those cars. They sparkled in their newness: I saw Dahaitsu, Honda, Kia Motors, Mazda, Suzuki and Toyota. Of the European manufacturers, Fiat and Peugeot had shown up. Well, even the colleagues of Opel were there (@Edwin: I missed Volvo, but instead saw a huge advertisement in the SZ).
All car dealers from the south-east of Munich took advantage of this opportunity. Wherever you looked, you could see skilled (and content) car dealers with their bosses, who inspired confidence and looked the part.
But where were Audi, BMW, Daimler and VW?
They were absent. After all, they consolidated (i.e. demolished) their dealership infrastructure and now set their stake on big partners exclusively. These partners have to provide a minimum of exhibition space and volume and great glass panels. And, above all, they must adhere to the corporate design. Consequently, they no longer have time to sell cars.
Yet I believe that selling cars on the street is still a good strategy.
RMD
(Translated by EG)