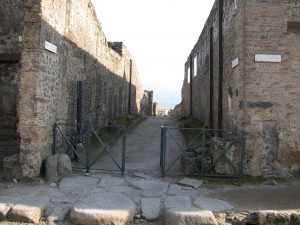 By now, we have quite a few institutes for promoting entrepreneurship and the foundation of an enterprise in Germany. A manager of such an institute was quite capable of telling me how much money his institute needs in order to do its work successfully.
However, when I asked him why we need enterpreneurs, he had no answer.
That is why I will try to explain why we need more enterprises.

🙂 Mathematically spoken, it is quite simple.
In this country, we do not have state economy. It is not the state that produces everything. Neither is the economic achievement based on a network of linked individual fighters. At the moment, this is still a utopian model.
Our economic system assumes that the products and services we need in life are provided by private enterprises. "Enterprises" are social systems of various dimensions that fulfil economical tasks. That is why we call them eco-social systems.
To be sure, the number of enterprises is finite. Every day, some of them disappear. Sometimes their life cycle is over (which is mostly identical with insolvency); sometimes they are taken over or merge.
If a finite number gets smaller and smaller, then you will no longer have any diversity. In the end, you are left with an empty set. That would be the end of our economic system.
So what we need all the time is new enterprises and people who are prepared to risk founding one!
RMD
(Translated by EG)
P.S.
The picture was taken on our bike tour from Rome via Amalfi to Naples in the Easter Holidays. What you see is Pompej. The town still looks like there must have been quite a bit of entrepreneurship around. It would be exciting to know more about entrepreneurship in the old days of Rome.