Theater & InterFace AG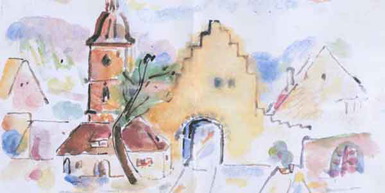 The team of TORTURMTHEATER SOMMERHAUSEN were again the guests of InterFace AG at Unterhaching until Tuesday, March, 17th. They rehearsed a new work in the "KreatIF" (that is the brainstorming room in the basement of our building).
On Wednesday, they moved to Sommerhausen. Until the debut performance on Wednesday, March, 25th, at 8 p.m., they will work on the final subtleties. Because that is when the debut performance of the piece written for the Turturmtheater by Fitzgerald Kusz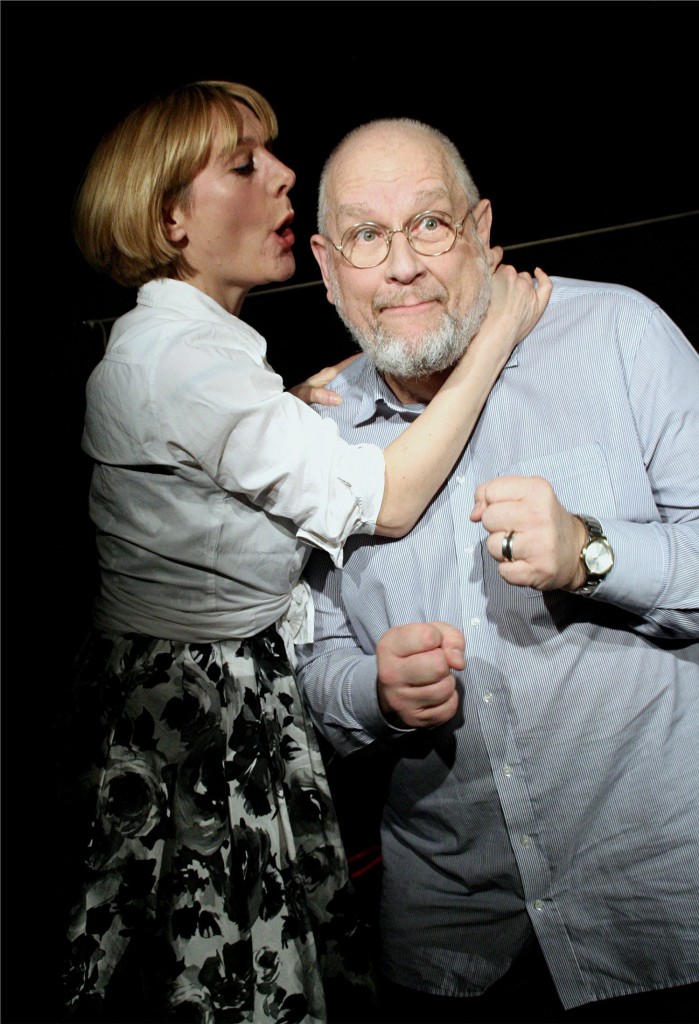 Sag nix! – Liebesdialoge is scheduled.
There is no need to introduce Fitzgerald Kusz. After all, he is often called the "poet of the Franconians". He became famous through his work Schweig Bub!
Let me cite from the announcement:
"The love dialogues start – you would not expect anything else, would you? – with pure tenderness. Quasi in alphabetical order the fantasy of endearments pours out with words like: angel, eye-catcher, lovey, piggy and sugar-pie. Later on, you get other dialogues, such as:
Woman: sometimes I get the impression that I am air for you.    
Man: you know – you cannot live without air.
In between, you get cosy assurances of love and well-meant lies, unscrupulous discussions and endless hatred tirades, evil silence and melancholy memories.
With "say nought", Fitzgerald Kusz may not describe the dialect, but still he describes a common day in married life from A to Z through a wonderful, inimitable language melody, with tight-lipped Franconian briefness and acid comic. You get all the stages between pining and ending the affair. Perhaps just like you find it behind many doors. A delightful persiflage, dazzlingly comic and yet subtle and melancholic!"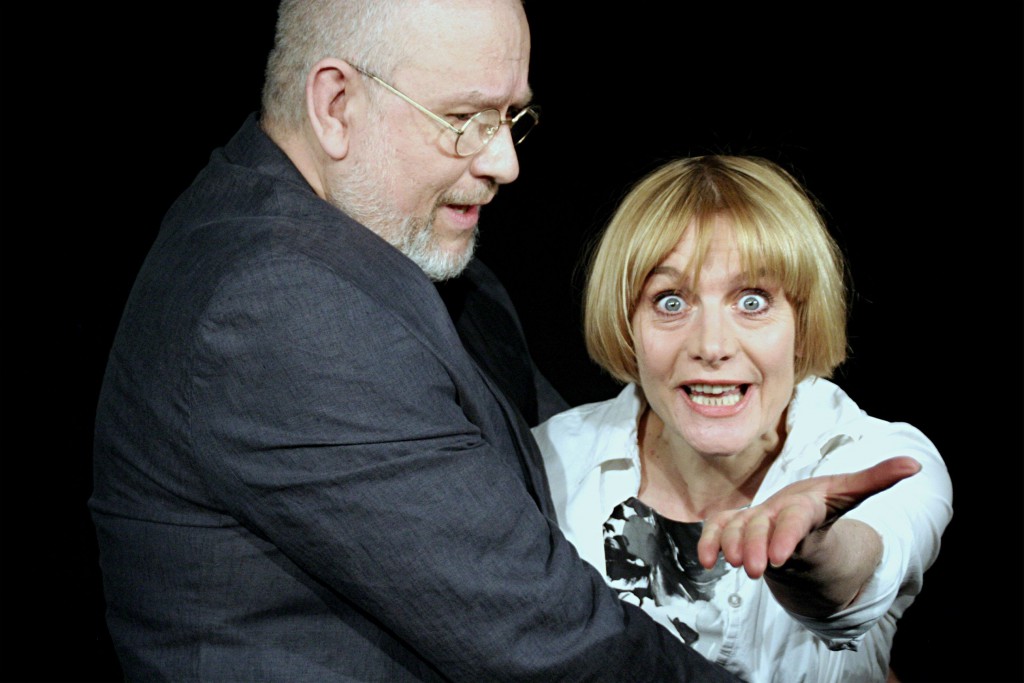 The actors are Dorina Pascu and Konrad Adams, Oliver Zimmer is the producer. You can watch Sag nix between March, 25th and May, 30th, 2015 on all Tuesdays and Fridays at 8 p.m. On Saturdays, performances are at 4.30 p.m. and 7 p.m.
For tickets and information, dial 09333-268 on performance days after 4 p.m., or send an email to kartenbestellung@torturmtheater.de
Barbara and I will go and watch the show on April, 1st. That is the Wednesday before Maundy Thursday. I already look forward to the nice trip to Sommerhausen – including a delicious dinner at the "Ritter" and a nice overnight stay, for instance at the "Sonnenhöfle".
And I would be very delighted to see a few familiar faces in the theatre. Sommerhausen is a beautiful place –  ideal for a little honeymooning! And the wine, too, will make it worth the trip. So why don't you come?
And here is another piece of advice for getting there:    
You will want to take the DB Regio to Winterhausen – and then you hike a little less than one kilometre over the river Main until you reach Sommerhausen on the opposite shore!
RMD
(Translated by EG)