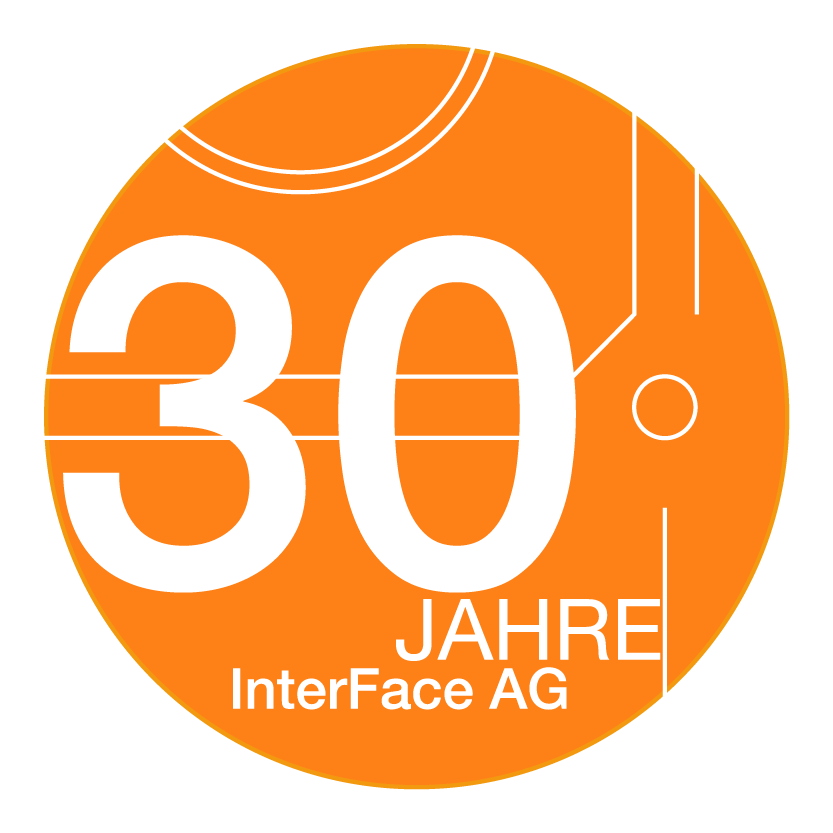 Around the turn of the years from 1983 to 1984, Wolf Geldmacher and yours truly were rather courageous when deciding to found the InterFace Connection Association for Data Processing and Communication Software mbH together with Dr. Peter Schnupp (InterFace GmbH) and Claus M. Müller (via InterFace Computer GmbH).
And to this day, we have had much joy with what we had done. Wolf and I were the active associates. Initially, we each held a share of 30 %. Exactly 30 years ago, on April, 1st, 1984, the day had come! The InterFace Connection (today InterFace AG) officially started its work.
It was not an "April Fool's Joke". After all, we now can look back on 30 exciting and successful years in business. On March, 31st, the Interface will have existed thirty years on this planet. We will celebrate this birthday appropriately on June, 27th, 2014 with many, many friends.
Maybe you want to mark the late afternoon of that day in your calendar, and then the night, as well? Here on the IF Blog, I will also report at length about the event. We will also inform and invite our friends through many other channels.
After thirty years at InterFace AG, I am now in the position of holding the majority of the shares and of being the managing director. My roles at InterFace were diverse. We started out as a rather successful production firm and then developed into a service and counselling company. And we assume that the future of InterFace AG will also be a good one.
This year is my last as managing director at InterFace AG – which is certainly a reason to look back. There is no "Today" without "Yesterday" and no "Tomorrow" without "Today". So we need to do some remembering. Well, quite a few things come to mind and also seem remarkable.
I have to think of all the many comrades who accompanied me through those 30 years or through parts of the way. I have to think of the many enterprises that came and went. I enjoy thinking of our great customers, for whom we always enjoyed working. And how it always made us happy to see that our software and services contributed to our customers' success. In fact, there are some customers of ours we served from day one and still serve today!
Many famous and powerful enterprises appreciated us as their supplier. There is quite an illustrious sound to some of the addresses. Some of them have even disappeared by now. For instance the Kirch-Gruppe and the WestLB. But also quite recently the Weltbild publishing company. What marvellous projects we worked with these enterprises! Luckily, however, most of our big customers survived.
30 years of InterFace also means we saw many partners and competing enterprises come and go. Here, too, I have to say that there were famous names among them. We respected them greatly. And then they were gone.
As I think back in this way, I notice that we are something like a "Surviver". And that probably not too many of those exist. And that we are actually doing quite well. So what more is there to desire?
Except a few more years of good living.
In order to make sure this will continue to be so, we plan a huge party on June, 27th, 2014. We want to celebrate our survival. We will invite as many friends as possible who accompanied us, still accompany us today and hopefully will still accompany us in the future.
RMD
(Translated by EG)
P.S.
For more information about our party, click here: IF-Open!