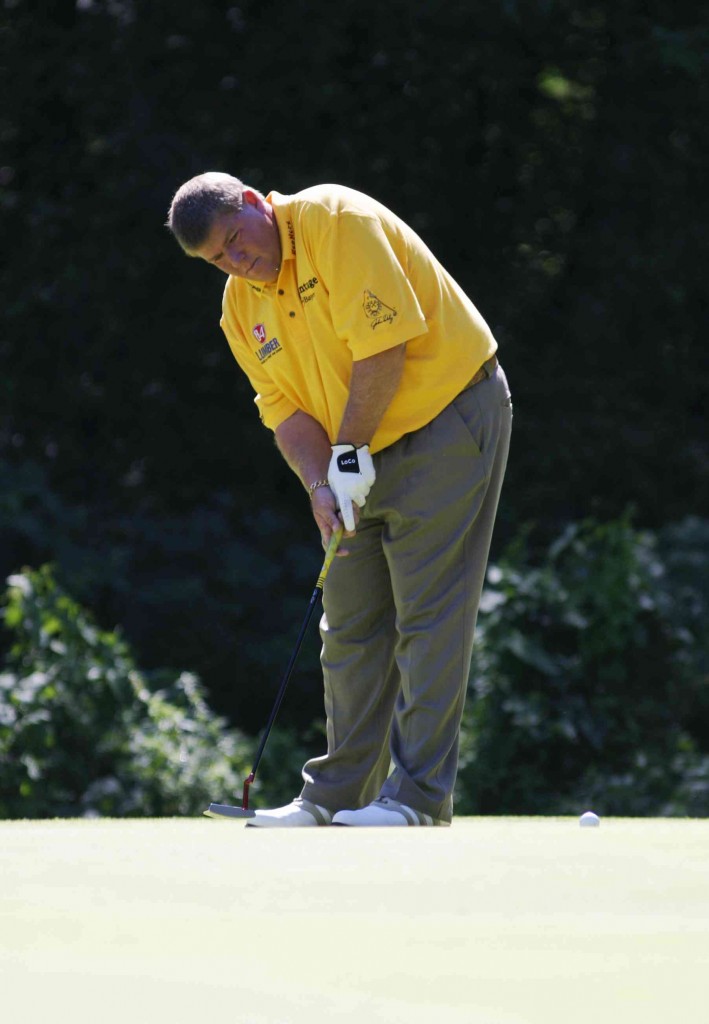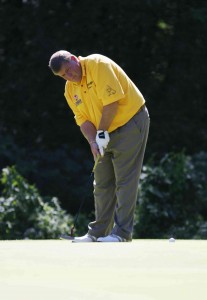 Last week, the final results of two international golf tournaments caused an uproar and plenty of consternation. In Florida, at The Players Championship, Alex Cejka – whose home of choice is Munich and who at the time was leading by five hits – lost his lead and ended up on position number 9.
At the BMW Italian Opens, John Daly from the USA ended up second, even though he has no qualification at all for participating in international professional tournaments and has to depend on invitations. After this, both golf insiders and the interested public – sometimes failing to understand – keep asking: how could that have happened?
Well, as far as Alex Cejka is concerned, it is simply a case of the question being the wrong one. Instead of asking how it could have happened, you should ask: "why does this not happen to other players?". If you play golf yourself and managed to hit the first tees as best you could in monthly tournament, you know what happens next: you start thinking "If I continue to play like this, I can actually win; at any rate, I can improve my handicap; my club friends will be surprised…".
And what does normally happen after that? You cannot hit anything any more. You get more and more nervous with every tee and in the end, all that remains is a huge disappointment.
None of us know what Alex Cejka started thinking about. But after he had made a mistake in the second row of the final round, there must have been quite a few things he thought about. Maybe it was the realization how much prize money he was not going to take home now, after all. More misses followed and by the middle of the 18th row, he had already lost his lead. In the end, he was quite happy to finish on position 9. If anybody had told him before the tournament that he was going to finish on that position, he would have been extremely happy. But now? He had no choice but to congratulate the Swede Henrik Stenson, who finished his round in stoical peace and apparently without any nerves at all. It took him 66 hits to get through the round as the leader by four hits.
Not so John Daly. He is one of the greatest talents on the golf courses of this world. Regardless of his considerable bulk, he is capable of an unbelievable swing. Incidentally, he often plays roulette, where he already lost millions of dollars. He also likes to indulge in a beer or two and has been divorced four times so far. This inspired him to write a song in which he comments on his ex-wives as follows:  "All my Exes wear Rolexes."
He is known to have appeared on golf courses without shirt and shoes and been sent home. The last thing the public heard of him was that he was banned in the USA due to unseemly behaviour. But whenever he wants to, he still hits the ball sensationally. Instead of pondering for a long time, he just hits the ball. He hammers on it, while others perhaps caress it. And that is exactly why the spectators love him and follow him in masses whenever he plays in Europe or even in Germany. Of course, they always hope something spectacular might happen. Because where Dali plays, something extraordinary is always going to happen.
By the way: John McEnroe demonstrated how something similar to what happened to Cejka can also happen in other disciplines. In the final match of the French Open, one of the four most important tennis tournaments of the world, he was clearly winning against Ivan Lendl and not giving his opponent the slightest chance. Then a camera man disturbed him by discussing – or rather arguing about – something for several minutes, which totally destroyed his rhythm. Lendl remained absolutely calm, continued to play just as unmoved as unimpressed and won the match.
All these are things that can happen in sports. Just ask Franck Ribéry of Bayern München why he, who is such a brilliant soccer player, failed to score two penalties in a truly embarrassing manner.
kjw
(Translated by EG)
P.S.
My friend Klaus Wäschle has been very interested in all kinds of sports since I first met him (which was as early as 1960). His special interests are golf, tennis and soccer. If you want to follow his twitters, here is his identity:  kjwmuc