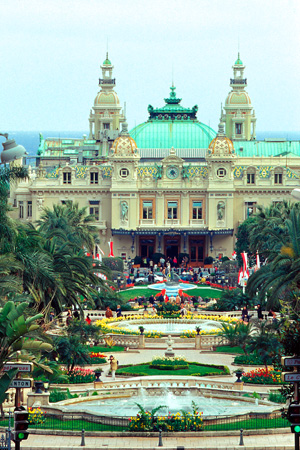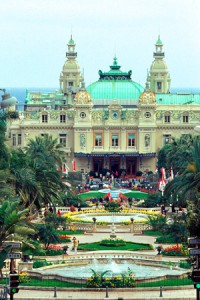 Now the Desert Tec GmbH has been established. October, 30th, 2009! On the whole: low tech. Still, it is a huge challenge, see this link. My pessimistic friend Roland Dürre has his doubts about the financability. We are talking an estimated 400*109 €. It is an investment in objects promising to produce the electric energy for Europe and the Arabian world CO2 free.
In order to counter the pessimist: let us look at the world of investment.
Euphemistically, everyone putting short-term money into fonds is called "investor" in the financial world. In return, he is supposed not to realize that he is a speculator or gambler, or that the game is about his credit-worthiness. More often than not, this is not about investments. Instead, we are talking bets – rien ne va plus. Ackermann says the same when insisting that the speculator's department "investment banking" creates wealth.
As I see it, it only earns money. Money that later does not want to be fixed to anything in order to really create prosperity through investment.
Consequently my creative advice is: give the players chips, instead of Euros and dollars. The chips could walk to and fro on the international computerized game boards to everybody's delight and thrill. Allegedly, the top salesman of Deutsche Bank in New York used to be first a professional chess player and then a professional internet poker player. Now isn't that some qualification?
In order to promote the investments necessary for our civilization, the money we saved should be allowed to develop independently from the often mis-allocated bank system.
My dear Roland, 400*109 € is not much money. It is only the measurement in money for a fortune. Invested in activities like Desert Tec, however, it would really be a fortune, rather than just a sham transaction that will be rectified with another sham transaction come the next option day.
As a consequence of this article, the "Lechtaler" with his exchange of bread and cheese for philosophical and cultural potential looks more and more attractive to me.
wl
(Translated by EG)
P.S.
I added the picture of the Casino in Monte Carlo to the article. It is from the wikipedia article: Spielbank. The photo was taken by Wigulf  (his member name in wikipedia).
RMD