A short time ago, Andreas sent me the following email:
Hello Roland,

today, I write about a totally different event. I occasionally manage my girl-friend's affairs and therefore sometimes organize a concert for her. Being an "opera singer poaching in diverse genres", she also – along with opera pieces and classical concerts – has an evening about Zarah Leander in her program. Knowing that you are rather interested in art, I thought maybe I should not leave you in the dark about the evening on April, 13th, in the Gasteig "kleiner Konzertsaal". I would be truly glad if you found the time and inclination to go and see the performance!
Andreas
Andreas Lehmann is an old acquaintance of mine. Time and again, our paths met. Decades ago, it happened at IXOS – that was during the "wild times" of the "new economy".  IXOS was a very special DAX- and NASDAQ enterprise. The last time chance brought us together was during the "ISARNETZ – die Münchner Webwoche" in 2012. All of a sudden, we sat facing each other on the board for deciding who was to get the "Isarnetz Award".
Of course, I will follow his invitation. Here is the text informing about the event. I find it truly exciting!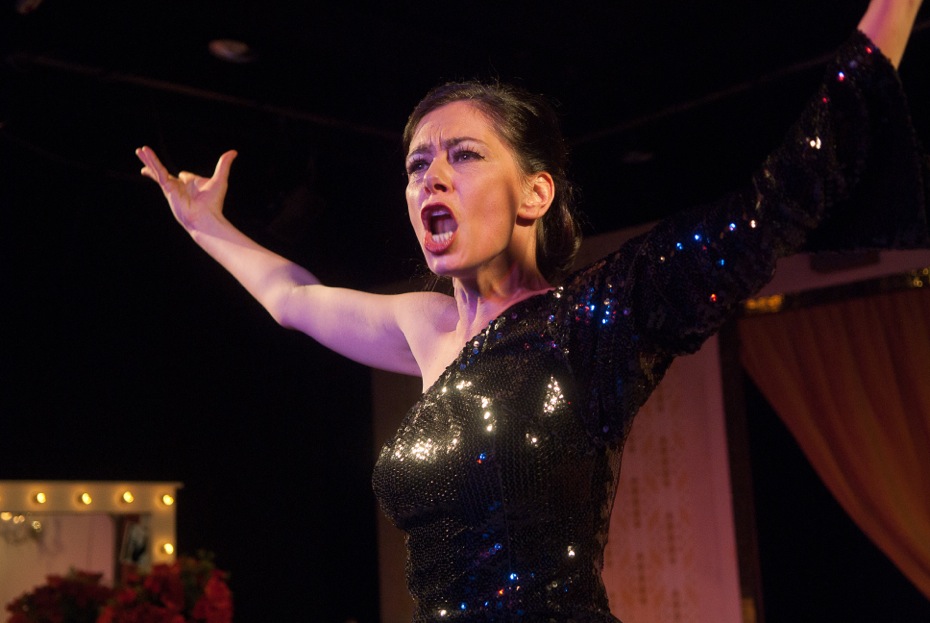 Zarah Leander returns to Munich!
To be sure, it is not the Diva – whose Munich performances probably were more than 70 – herself. Standing in for her, the "Duo InterMezzo!", starring singer and author of the work Tatjana Conrad, are preparing to back-trace the great star under the German heavens of the 1930ies.
On Saturday, April, 13th, 2013, Tatjana, whose adopted home is Berlin, will present her theatrical jewel "If you want to see a star, look at me! The light and shadowy sides of Zarah Leander", directed by Philip Lüsebrink in the Gasteig Kleiner Konzertsaal. The role of Arne Hülphers, who was the third and last husband of the great chanteuse, will be played by David Grant.
Who was Zarah Leander? Mythos. Diva. Well, that much is certain. Culprit? Victim?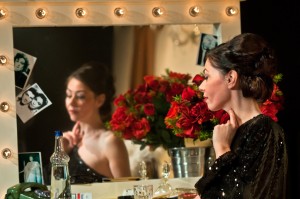 <The two artists invite you to investigate those questions together with them and finally, perhaps, not really come up with an answer, but a little more understanding for the star who graced the heavens of the "Third Reich". You will not have any reason for sadness – on the contrary: Conrad and Grant want to tell you in words and sounds how this woman captured her audience and they wish for her humour, charm and wisdom to also spread a little shadow and light over the evening.
Besides musical surprises, earworms such as "Eine Frau wird erst schön durch die Liebe" and "Yes, Sir!" will contribute towards "Ufa Nostalgia" in the same manner as "Waldemar mit dem schwarzen Haar" and evergreens like "Ich weiß, es wird einmal ein Wunder geschehen" and "Sag' mir nicht Adieu".
This and some more "hurly-burly" will await you on our concert evening. We want it to be a musical- historical "red carpet" that might reach the audience via memories of the great Zarah Leander.
Consequently, I will be at the Gasteig Kleiner Konzertsaal on April, 13th, and I look forward to a very special evening. It would be doubly nice if I were to meet a few friends, as well! So why don't you come – I am sure it will be a great evening.
RMD
(Translated by EG)