Today, this is less grumping, but more regret …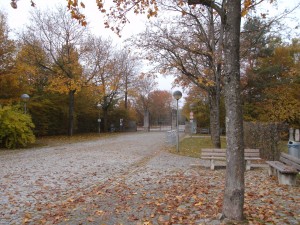 Our cemetary is located near the Ottobrunn Haidgraben. In front of the cemetary, there is a parking area. Almost every day, as I ride my bike to Unterhaching, I pass the place and I always notice that the parking area is empty. The same is true for today.
Only a few mothers use it for a short stop while they take their children to the private kindergarden nearby. And a few people living in the vicinity are happy to have this opportunity for parking their second car away from the street.
Regardless, I can count the number of parked cars almost always on the fingers of one hand. In other words: it is an empty parking area on 364 days of the year.
There is only one day when there is truly high traffic on the cemetary parking area. On that day, there is always a (small) parking chaos and cars park on the cyclist's path. Consequently, they extended the parking area by a hundred per cent a few years ago!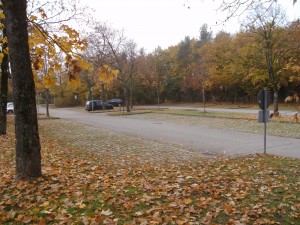 Now I ask myself: which is more harmful?
To have a cyclist's path on which cars park one day each year at a time of year when only very few people ride their bikes anyway. And those few bikers will not mind, because there is a rather broad pedestrian's path where few people ever walk.
Or to have another beautiful piece of nature thoughtlessly sealed? A process which costs forest and meadow ground and, incidentally, puts additional strain on the already extremely precarious financial situation of the community.
Unfortunately, this is not the only example of unnecessary and totally useless soil sealing I regularly witness when riding my bike.
What do I do about it?
Every instance of stupid waste of nature hurts me. I would wish to see less wastage, both in general and with respect to our soil. Therefore, I would ask the administrative forces and politics to permit soil sealing – especially for traffic and infra-structural projects – only as an "ultima ratio".
And: wherever it can be reasonably done at all, I would rcommend you go by bike.
RMD
(Translated by EG)