Quite a few musicologists consider this piece the greatest of all!
They practiced hard and long – the Arcis-Vocalisten. And now they will perform it – along with great and unique singers and musicians!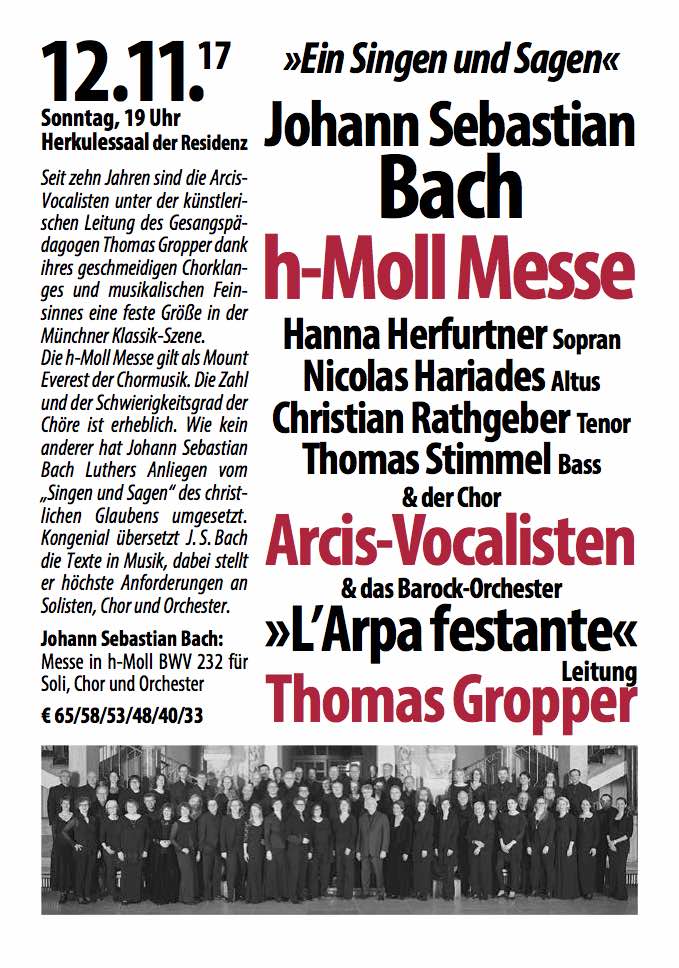 Translation:
---
In the last ten years, the Arcis-Vocalisten under the singing teacher Thomas Gropper have, due to their elastic sound and acute musical understanding, become a choir the Munich classics scene can no longer ignore.
The Missa in B-Minor is considered the Mount Everest of choir music. Both the number and the level of difficulty of the choirs are enormous. Johann Sebastian Bach transferred Luther's wish to "sing and preach" the Christian faith like no other. The manner in which J.S. Bach translates the texts into music shows a true genius who, in the process, also expects to hear more than top quality from the soloists, choir and orchestra.
---
And to top it all:
IF Blog readers who would like to delight in the concert can get a special discount. If you are interested, just send me an email with reference to "Arcis-Vocalisten".