And I mean both for yourself and for others.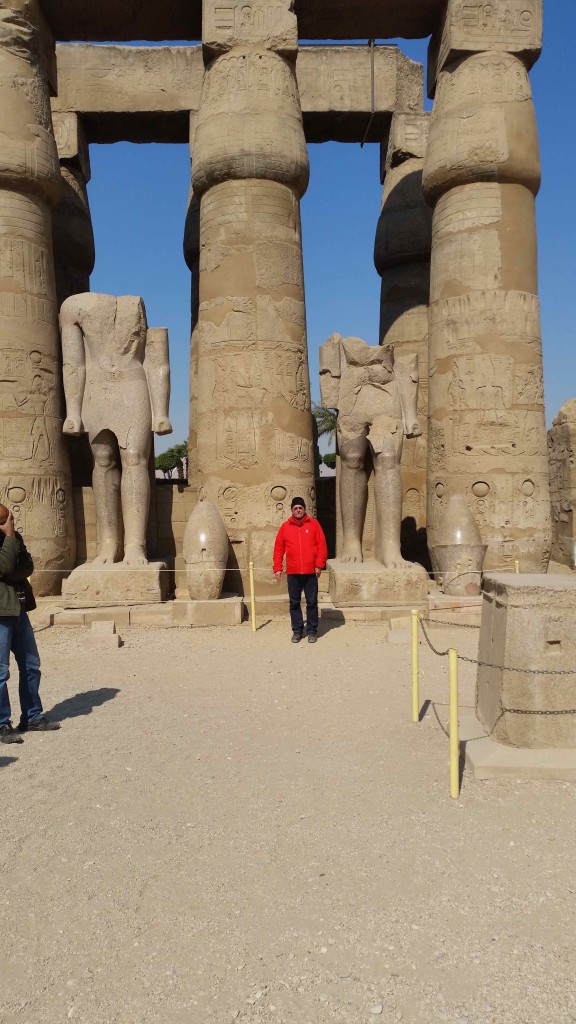 Last week was the first time I saw the tombs and temples of the Pharaos. I learned many new things and had time to ponder.
I became aware of three phrases that can make life harder. The first one is
"Yes, BUT …"
Early in life, I learned that it is probably not a good idea to say "yes, but" too often. It happened while I underwent management coaching.
In entrepreneurial everyday-life, I sometimes suffered under the "yes, but" attitude of the people around me. It probably never gained us very much.
When we decided
Hurrah, we will go on our first ever cultural Nile river trip!
the phrase re-surfaced.
I often heard it – sometimes I even heard myself saying it.
Yes, but what about our carbon dioxide footprint …
(a problem I take rather seriously) 
Yes, but aren't cultural trips always so tedious …
(a temple a day, and sometimes two…)
Yes, but what about the long travel until we get there …
(it took almost 13 hours, first the train to Nuremberg, then the flight to Hurghada on the Red Sea and from there the bus to Luxor – another 380 km).
Yes, but we cannot do it because of the terrorist threat …
(while two trains collided in Munich)
and so on, and so forth …
And how stupid we would have been had we abstained from this trip!
The second phrase I mean is
Being opposed to something!
How often do I catch myself opposing something?
I oppose the gigantic subsidies of business cars. I oppose fascism. I oppose the stupidity of politicians. I oppose the coal harbour on the Barrier Reef in Australia. I oppose waste of food. I oppose bureaucracy. And so on, and so forth …
Just a few years ago, my friend Jolly Kunjappu declared that "being opposed to something" is a negative concept that will push you down. Why don't we, instead, focus on what is nice, what we like and what we appreciate? This concept will give us courage and joy.
The third phrase is one that I was made aware of by Moslam last week. Moslam was our guide during our Nile river trip. We became friends. He regularly travels to Germany. Consequently, we also talked about his experiences in my home country and he told me how it always moves him when his German friends keep saying:
"We must …"
I know very well from my own experience what he means. I must go and buy some milk. After that, I must write an IF Blog article and evaluate business plans. And then I must meet Barbara for lunch at the Artemis (the Greek restaurant just around the corner). And in the afternoon, I must meet friends from the university at the Forschungsbrauerei for the brown ale initiation. And tomorrow, I must go and attend the F.re.e …
But then, isn't it wonderful that I can go and buy milk. After all, it is not at all a matter of course that, just around the corner, you can buy good milk in the brown bottle with 3.8 % fat. It actually still tastes like milk! And I always enjoy dining at the Artemis, because there the food tastes excellent and the Greek landlord and landlady are always so friendly. The Forschungsbrauerei, too, is always worth visiting and at the F.re.e , there are so many impulses waiting to tell me what I can do – thanks to the diversity of cultures and regions on our great planet.
These are all things I enjoy doing, because they are just wonderful – so why would I have to do them?
In a nutshell, I would say:
It pays to think and write in a "positive" way. If that is what you decide to do, you will feel and think more and more like it!
Pure luxury between Luxor and Assuan. Isn't life just great?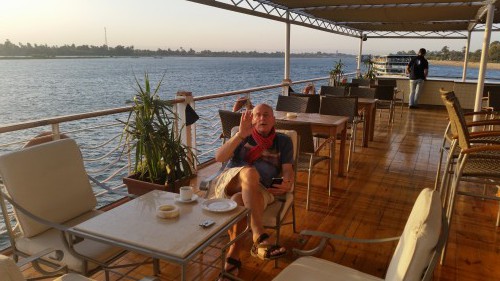 RMD
(Translated by EG)