Many years ago, I discovered a wonderful theatre. I remained loyal to them and will continue to do so: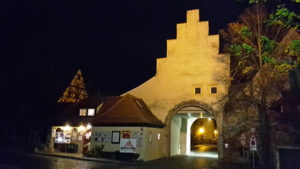 It is the Sommerhausen  Torturmtheater. It was originally founded by Veit Relin, who unfortunately died several years ago. His widow, Angelika Relin, is now in charge and arranges a set of four very special pieces each year. Mostly, the works are by contemporary authors who complement each other excellently. And mostly I see all the four pieces each year, at least once.
Currently, (until May, 25th, 2019) they play:
PICTURES OF A GREAT LOVE
by Wolfgang Herrndorf.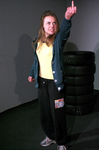 The protagonist is Isa, a fourteen-year-old girl who seems to be a hero from heaven. The role is played in a unique way by Isabel Kott. She makes you laugh and cry.
The following pictures show Isabel Kott in her solo role. The author of this piece is Wolfgang Herrndorf. He is dead and also wrote the best-seller TSCHICK, which not only adolescents like to read.
For me, the Torturmtheater has only one disadvantage. Sommerhausen is close to Würzburg and consequently almost 300 kilometres away from Munich. That is a considerable distance to go – just to see one theatre performance in a nice old tower.
For me, the trip to the theatre is a routine, because I have made it quite often. However, now we want to save the planet and change our behaviour and our society with respect to mobility.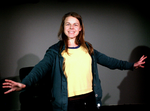 For me, this is a reason relate my current practice using the example of a trip from Neubiberg close to Munich to the Torturmtheater at Sommerhausen. I also want to describe how this could be done in the future.
So: how can Barbara and yours truly get to Sommerhausen and back in the evening? After all, the performance starts at 8 p.m. and always last about an hour. In other words, for us, as pleasure lovers, this means staying overnight in Sommerhausen, including the nice dinner with the good local wine.
CURRENT PROCEDURE:
There are several ways to get from Neubiberg to Sommerhausen. Currently, the most favoured means of transportation are the car, the train and the airplane.
By car: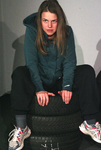 You can take two alternative routes. The easiest way would be for Barbara and me to take a car. One of us drives. If you calculate a (rather) optimistic average speed of 80 km/h plus break, we would spend four hours on the road, two of them behind a wheel. Both ways. That is almost 600 km. If you say one kilometre costs 40 Cents, then this adds up to 240 €. We would have to start early, leave the car in front of our hotel and drive home on the following day.
That is not what we want. And 240 Euros make the theatre rather expensive (the entrance fee is less than 20 €).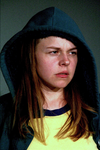 We could hire a driver who takes us there in a comfortable luxury limousine. In other words, we could pretend we are a member of the Bavarian State Government. Except, as opposed to our politicians, we would ask the chauffeur to drive slowly and softly. In order not to go faster than the recommended speed. The chauffeur would probably not like this. And he would also need a room for the night. Well, this is beyond what we call economical. Except if we were to tell him to drive us home as fast as possible in the middle of the night. Because we would like to sleep before midnight. So we decide in favour of the German Rail.
By public transport:
Let us not consider the Flix-bus connection. That is not really enough comfort for us. But it seems like you can get a connection from Munich to Würzburg. You can choose between seven connections every day for 11.99 €. The long-distance bus test winner with enough space for your legs. Easy to book and WLAN included. Guaranteed seating and environment friendly. That sounds quite a bargain.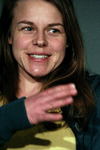 No, we prefer to go by train. That is a good idea if you know that you do not want to look for connections to Sommerhausen but instead to Winterhausen. Because between Sommerhausen and Winterhausen, you only have the river Main. And not far from the Winterhausen railway station, you can cross the Main bridge to Sommerhausen. It is a walking distance of one kilometre to the Torturm.
After all, the BayernTicket is valid for all of Bavaria. For two people, it costs 32 € (25 basic price + 7 € for every extra person – you can bring up to four travelling companions). Actually, there is quite a good connection between Munich Central Station and Winterhausen by the Bayerischen Regionalbahn (DB). First, you go from Munich via Nuremberg or Augsburg to Treuchtlingen. Then you change trains to Würzburg via Ansbach. The connection does not leave you very much time, but we always managed to catch the connecting train, because the second train will wait in Treuchtlingen if the first train is late.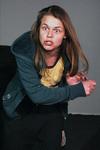 If we choose this option, we also have to spend the night. Which means we need two BayernTickets (one for the way out and one for the return on the next day). That will be 64 € plus the stay overnight.
If we are in a hurry, we can take the ICE to Würzburg. If you have a BahnCard25, you will pay 56.25 EUR for the one-way ticket per person. Times four (two people, return ticket), you get: 225 €.
That does not include the price for the bus transfer from Würzburg to Sommerhausen. There are special offers, but you have no flexibility if you buy them – and if you take the least expensive "Supersparpreis", you have no Munich City Ticket …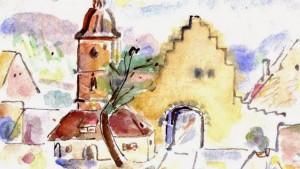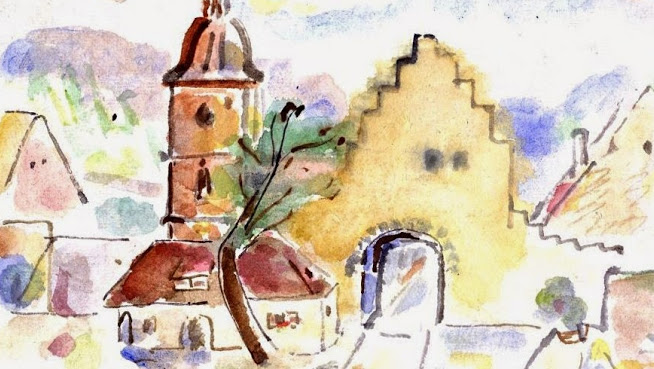 Which is another almost three Euros per person for the single trip, i.e. 12 Euros total. Depending on the connection, you save between a half and a full hour if you take the ICE, which does not really sound like much.
So we take the DB-Regio and bring our folding bikes – which makes us very flexible as soon as we arrive (and which also is a lot of fun).
Alternatives?
I know people who take the plane from Munich to Nuremberg (or Stuttgart). Especially among politicians, this is quite common. They often use the VIP Federal Flight Service and will then be picked up directly from the airport with a state limousine.
Well, I am not a politician and consequently try to avoid all intra-continental flights. One of the reasons is that the change between the systems flight, train and public transport or taxi is too expensive. So, for me, the irrational alternative "flight" is not an option.
We also already went all the way by bike. It was an ideal combination of bike tour and theatre visit. However, it is something you cannot always do, regardless of what a nice bike state Franconia and Bavaria is.
THE FUTURE:
What will the future bring? It is quite exciting, because now we need to decide how to change our behaviour. After all, we want to save the planet by how we act. The first measure might be:
ABSTINENCE?
No matter how nice the Sommerhausen theatre is and what great pieces they play, an ethical balancing of values might show that abstinence is probably a good idea. But that would really hurt.
So let us assume that we do not wish to abstain. Does the change to Flixbus make sense (allegedly, the bus is the most environment friendly of all means of transportation, it even beats the train). If the train services were terminated due to environmental issues, then I would go by bus.
Well, I do not really see a solution for me in the future. I give up. I cannot predict the future.
But then came the solution:
Today, I am one of the few strange persons who take the train to Winterhausen and then cross the Main on the bridge from Winterhausen to Sommerhausen walking or by bike. In the small village of Sommerhausen, I see a lot of car tin with licence plates from all over Germany. That is normal. At the motel we stay, I have difficulties as I try to navigate between the hordes of parking SUVs with my small Brompton. I fear that I might produce the occasional scratch on the expensive tin and consequently I act extremely cautiously.
How to turn it around? 
Following the suggestion: let us have trains that are fuller and let us have fewer SUVs. After all: the SUV drivers and also all the other gentlemen with their big limousines could easily take the train. Because there are still many vacant seats in the trains. And that would also make Sommerhausen look nicer and free it of all that tin.
So you would have to make our method the standard. And travelling with motorized individual transport the well-thought-through exception.
But what should we do if the SUV drivers do not want to do that? After all, it is totally irrational to not use the motorways?
RMD
(Translated by EG)
P.S.
In Munich, I also visit the theatre quite frequently. Currently, my favourite places are the Volkstheater and the Metropol. But the Resi and theKammer-Spiele with their sub-branches, too, offer things worthy of attention. 
In Munich, the mobility problem is easy to solve: 
If you have a ticket for the state and city theatres, then the MVV ticket is included – the same is true for the opera. The private theatres – for instance the Metropol – can also be easily reached using the MVV. You have to pay for the MVV, but this is money well invested if you go to the Metropol.
If you want to save the travelling costs, you can take the bike. All theatres of the "big village" can easily be reached by bike.