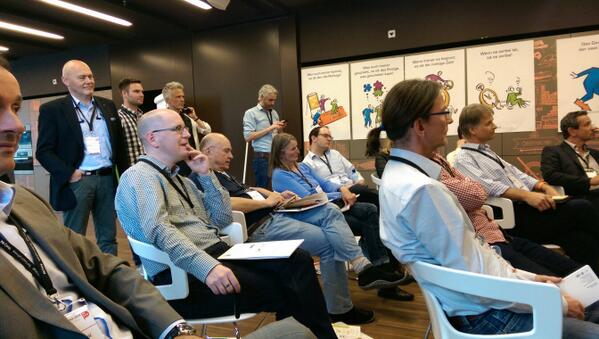 Ever since I remember thinking myself, I have been both impressed and confused by my own species. How we love and hate. How we wildly celebrate and mourn together.
How, because of totally irrational constructs, we fight each other to the death and are capable of the most unspeakable cruelty. How we quarrel and have arguments and then make up again. How we contradict ourselves. How, once in a while, we actually make some progress and yet then slide back again. How we believe in constructs we invented ourselves.
The more I learned, the more the twists of human history over time surprised me. For millennia, the course was a zigzag line and in between we went forward and back. Again and again, there was also some small progress. But we never really made the huge step forward. Consequently, humans are still incarcerated, cut up and tortured. And there is endless hypocrisy and lies. Collectively, as always, we murder and pillage in the name of God or in the name of the people or for a cause – or in the name of whatever.
It is quite fascinating to see how, on the one hand, we really made progress (I mean enlightenment and similar achievements), what great toys we developed in technology and yet how absolutely backwards and unwise (stupid) we remained at the same time. And how we find it quite normal that we are in the process of, as a matter of course, destroying our planet (and ourselves). Regardless of the fact that a different life would probably be a much more agreeable life.
To me, it seems that, especially collectively, we are stupid as one person alone could never possibly be. In fact, it is quite legitimate to follow Gunter Dueck and say that there is a very special collective sponge stupidity. Stupidity as in: the opposite of prudence.
Regardless of this threatening reality, I still believe in the utopia of a just society free of punishment, violence and war. But how to get there? If at all, it can only happen through communication and mutual understanding.
Would it not be nice if we were to manage peaceful solutions for all kinds of social challenges through teams and groups by way of consensus? And if, then, we could realize those solutions together? Following the Seneca motto:
Philosophy is not about talking, but about acting?
As we see on a daily basis, meetings are not really an appropriate means for making progress, are they? Perhaps it would be best to have peer-to-peer meetings with a fixed topic to discuss. Because everything begins with two persons meeting. But then you do not have a group or team effect.
This is how, as early as perhaps fifty years ago, Habermas defined the honest discourse. I described it in my presentation on "The Change in Management" (Der Wandel im Management – see at the bottom of this article). And in fact, we have already come a little closer to it.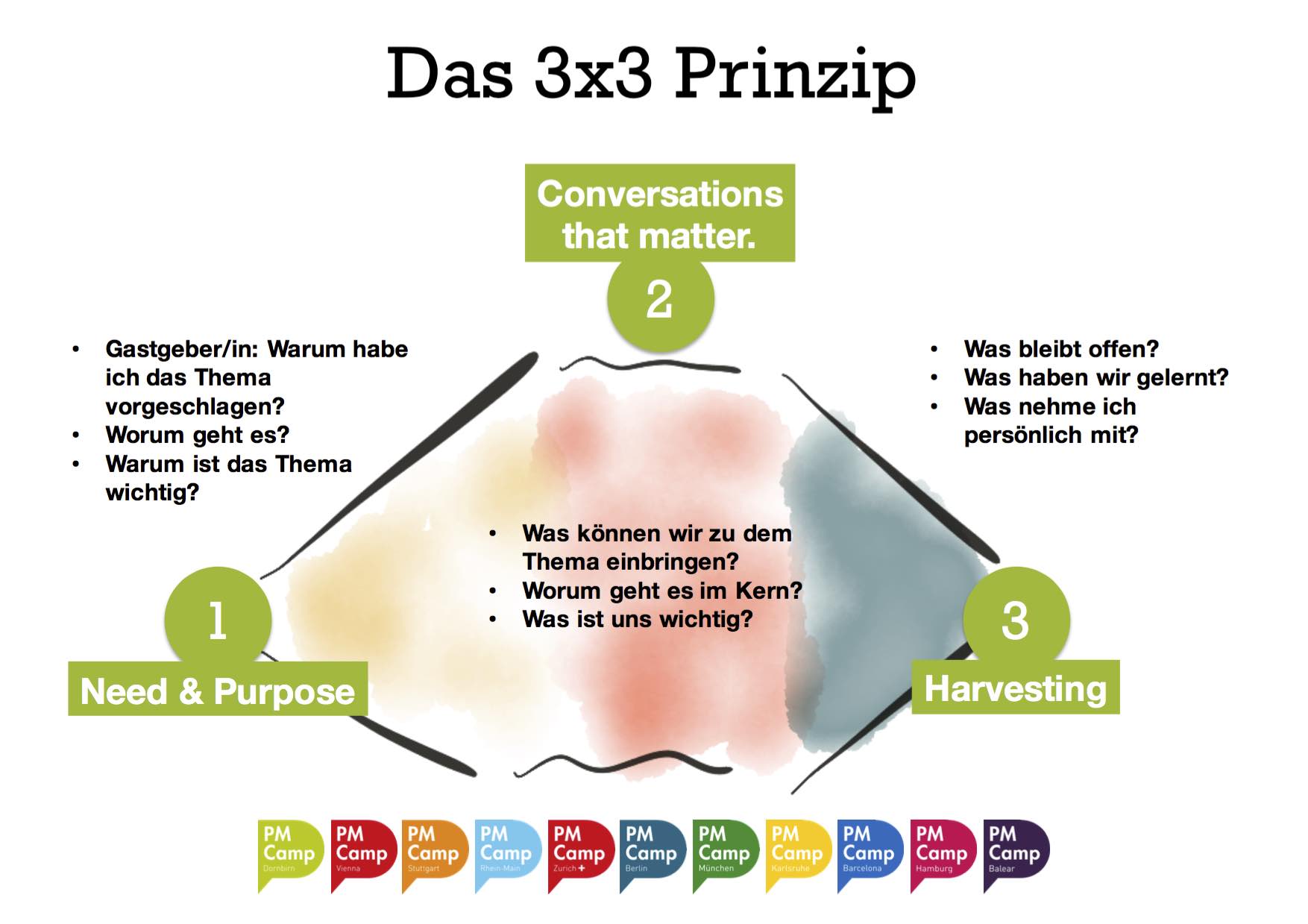 My colleagues of Art of Hosting, too, sound encouraging to me, as do the PM Camps I was able to attend.
Barcamps are very "basic" events. The hosts create a setting in order to make it possible for their guests to have good conversations. The persons who come are those we want and they will be true part-givers. And they decide in which direction we are going. It is an anti-conference, the democratic opposite of a conference.
Barcamps and similar formats like "Open Space" are precious concepts. In Germany, there are thousands each year. They are about many topics: Sometimes they are about re-activating life in the city or the solution of social challenges. Other topics often discussed in barcamps are the work-life, education, family, research, gender issues, society, health, innovation, life, mobility, entrepreneurship, change, diversity, the future and many, many more.
I often get the impression that there is no important topic today that is not taken up on a barcamp somewhere. And I understand more and more clearly that all these anti-conferences and barcamps are the places where persons can make a difference and have an impact on the future. After all, during these events, people meet in order to share knowledge and experience – and they build networks!
Since all these many barcamps are so important, I am rather glad that, so far, I never heard about a fascist or right-wing radical barcamp. Maybe the methodology of a barcamp is a contradiction to "fascism", thus making them mutually exclusive? Isn't that a wonderful idea?
I related those ideas to my friend and partner Eberhard Huber. His reply was:

I think the ideas of fascism and barcamp are, indeed, mutually exclusive. Fascism is always connected with some dogma. Said dogma always claims to possess the absolute truth. Dogmata and claiming to know the absolute truth need prophets you listen to. Given an open discussion such as they happen in a barcamp, the only thing that will inevitably happen to the status of the prophet is loss.
Well, this gives you hope, doesn't it? And perhaps, some day, we will actually manage to fulfil the requirement formulated by Bertrand Russell. He said:

» All increase in technology, if you want it to promote, rather than lessen human happiness, causes the same increase in wisdom. «

Maybe, with new communication and new formats, we will, at long last, manage to gain the crucially necessary WISDOM. And then we might hope that, by the time our generation is extinct, the future generations will do a better job.
RMD
(Translated by EG)