During the 2018 Olympic Games in South Korea, I was in the Antarctica. That was definitely not a bad idea for someone who wished to avoid the Olympic Commerce Terror.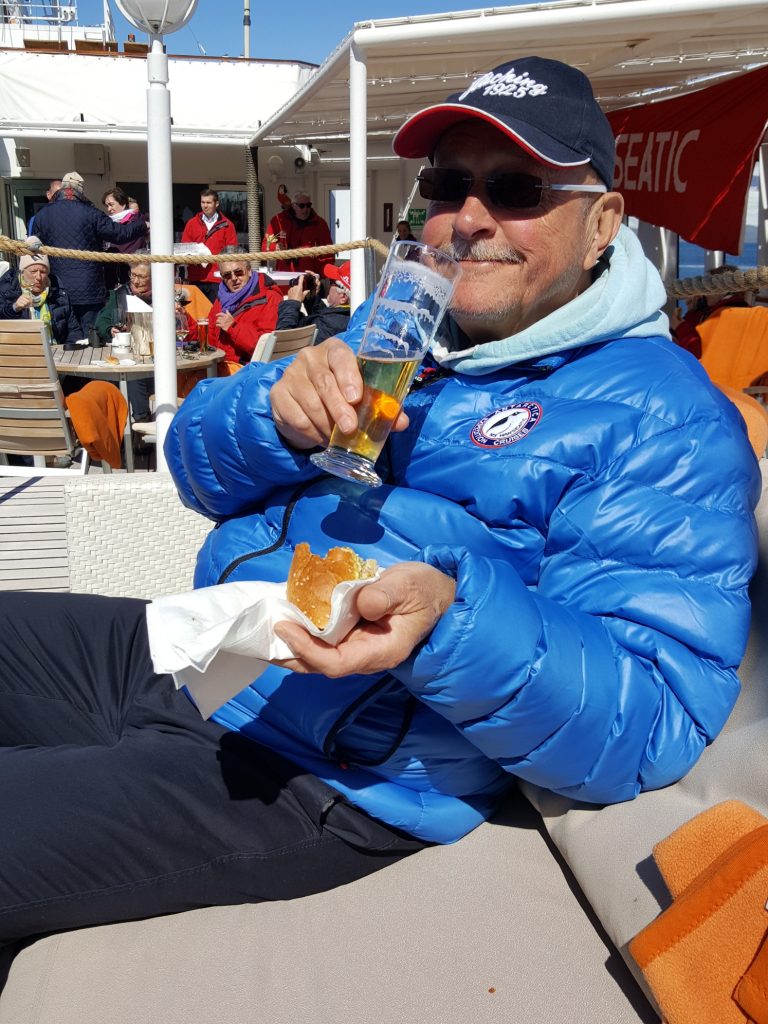 If you are not in favour of the media hype, if you are not all that "nationally" inclined and if you neither want to hail every individual medal nor the ranking on second of the FRG (GERMANY) of these strange "Olympic" winter competitions, then it is a good idea to flee to a place as far away as possible while such "athletic" mammoth events take place.
Now many of you will say:
"What is wrong with you this time? Our GERMANY was really successful at long last! That is really something to be truly proud of as a German."
It used to be much worse:
When I was younger, in the last millennium, people like me were often called "Traitors" if they refused to really get into the collective Olympia and world championship euphoria. It was especially off balance whenever the success of the GDR's National People's Army was admired. Because all of them were using illegal substances, anyway.
As far as this is concerned, the world actually is now a slightly better place …
Yes, we came in second!
However, you have to say "we only came in second" after Norway, which is a country with a population of only 5.3 million! We, the great nation Germany have 82.8 million inhabitants. And yet we took 8 fewer medals than they (four silver medals and four bronce medals). Isn't that embarrassing? The success certainly gets a different perspective.
Let us take a closer look:
It was not we who were so successful (or rather, coming second, so much of a loser). It was the German Customs Officers, the German Federal Police and the German Armed Forces.
I used to believe that our Customs Officers were our weapons during the upcoming trade war against the USA under Mr. Trump. And that the Federal Police had important tasks such as protecting people on Christmas Fares against suicide attacks.
And that our Armed Forces are meant to be a deterrent? And that they are supposed to help such NATO partners as Turkey and also to give qualified assistance with the realization of a number of UN sanctions and activities? That is what I believed.
But all these assumptions are wrong! Those three institutions are apparently responsible for Olympic medals. Even the Armed Forces were quite successfully collecting medals. Although, allegedly, nothing works well at the Armed Forces. As you see, you cannot believe everything you read.
In summary, one can say that more than 100 out of our 154 Olympians in Pyeongchang are state employed (police, federal police, armed forces and customs officers).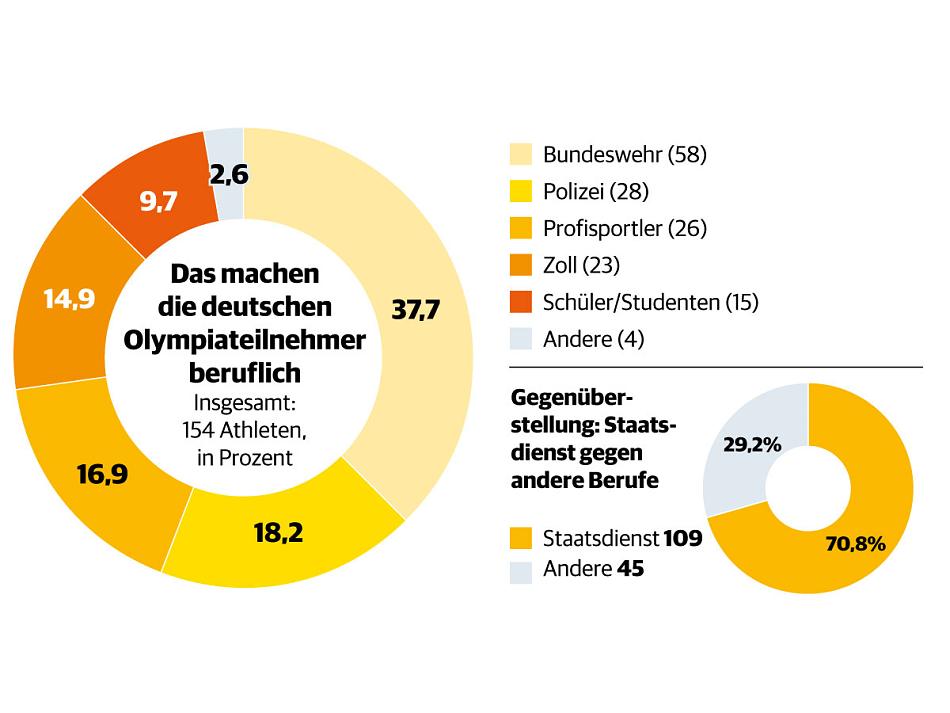 Quelle rp-online.de
Even our ice hockey team was decorated with silver. They were 25 professionals (source Wikipedia), but in the total medal count, they only got one medal! Now isn't that unfair?
It might be asked who was the 26th professional (see above on the graphical representation).
If I disregard those 26 professionals, more than 100 out of 128 Olympians were state employed, that is more than 78 %. This means that customs officers, police officers and the armed forces have a ¾ majority …
And I am annoyed with myself:
I did not stick to my intention to never again write anything trivial.
And I hope that this trivial article will not make me a traitor in anybody's eyes.
RMD
P.S.
If I remember correctly, then the Norwegian Olympic Heroes, too, were mostly from the Norwegian Armed Forces.
(Translated by EG)