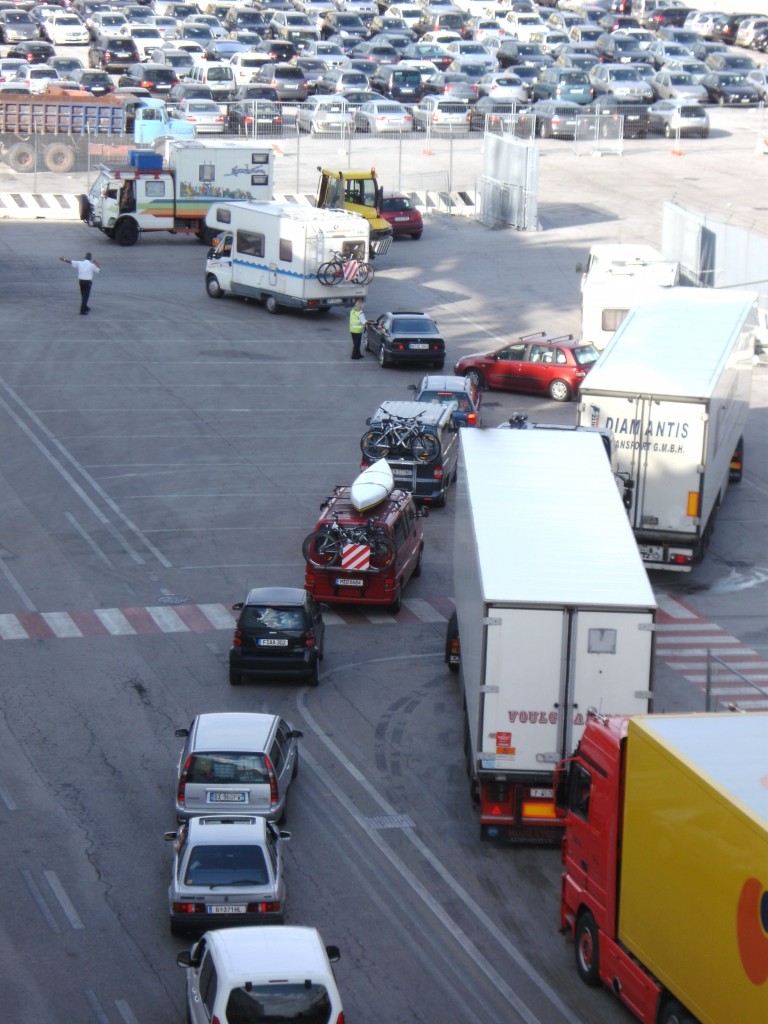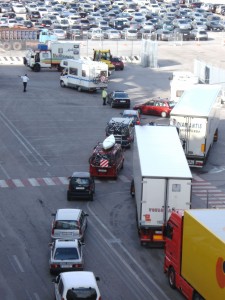 Here is a short sign of life from the F/B (Ferry Boat) LEFKA ORI ("White Gold"). Yes, we are indeed on our way from Venice to Patras.
On the picture, you see our red VW minibus standing in the queue to the ferry (with the kayak and the white-and-red warning sign on the bikes at the rear end of the car). Barbara is sitting behind the wheel and patiently waiting for permission to board. In the meantime, I am patiently sitting on deck #7 and enjoying a Stella near the swimming pool. Unfortunately, this is also one of the beer brands made by the huge concerns. But I will not allow that to spoil my mood.
On departure, the weather had been a little doubtful.  So much more reason for us to enjoy the "Adieu Venice" shortly before dusk.
As they say – one picture says more than a thousand words: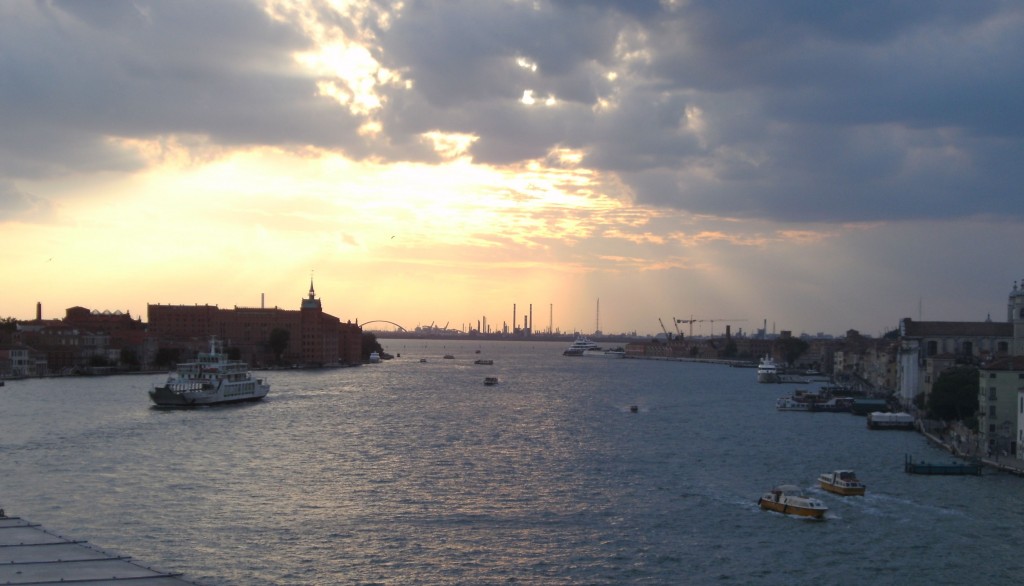 Today is another sunny day. The ocean is quiet, there is hardly any wind. It is a wonderful sea-going day. Yesterday night, dinner tasted well – everything is just as wonderful as I am used to experiencing it on these kinds of trips – and everything is just what a vacation should be.
RMD
(Translated by EG)
P.S.
Here is another nice surprise: last year, one hour wireless (through satellite) on the LEFKA ORI was still 6 Euros, today two hours are 3 Euros. That is what I call Good News.