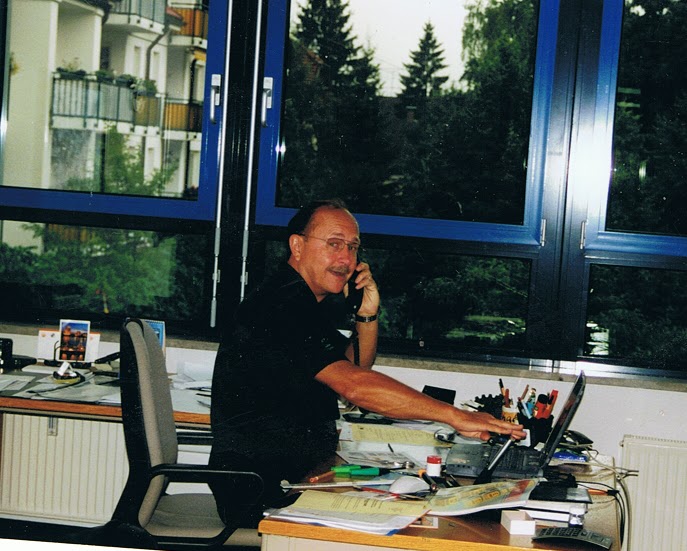 On June, 7th,
I asked several human and general questions.
And I supplemented them on October, 1st by writing a few theses about what it means to "be human".
The current social consensus – if such a thing still exists – is something I understand less and less.
Today, let me ask a few questions concerning our "social market economy". If that is something we here still want at all – because, for a long time, it has now only existed to a limited extent.
The economy is supposed to serve the people. Rather than vice versa. The same must be true for enterprises. They, too, are supposed to serve the people – instead of people serving the enterprise.
The Definition:
An enterprise is a social system that has an economic goal.
The goal of an enterprise is to create products and/or to generate a service. They develop structures and organize themselves. Enterprises have a structure that should actually serve the interest of the people and not work against it.
The Rule:
Common good is more important than profit maximization!
In a social market economy, the enterprises must realize a shared common-good economy. Bowing to the influence of lobbyists in order to increase your own profit is just as forbidden as externality (Externalität – costs being externalized). The principle that profit is privatized but losses are socialized cannot prevail!
And there are more questions:
Why are enterprises allowed to offer things that nobody needs? And why can they then artificially create the demand for it?
Why do enterprises that produce in the sectors armament and tobacco have the highest margins by far?
Why do concerns so often act criminally?
Why are criminal enterprises then even subsidized or socially accepted?
Why is it permitted that, for enterprises that work in the health sector (medicine, pharmacy,…), the shareholder value is more important than the mandate to make humans more healthy?
Why have so many enterprises (social systems with an economic goal) shed their human-based concepts and become systemically independent?
Why do we still have disciplinary bosses?
Why is work still measured in time units?
Why do even high-tech enterprises have punch cards?
Why is there no transparency to incomes?
Why do we need human source departments?
Why do top managers often earn many hundred times more than their employees?
Why do you need marketing if you offer high quality products?
What is the duty of marketing, other than manipulate people towards consuming?
What kinds of enterprises do we have if – with the help of lobbyism – they change the rules to their advantage and thus generate no end of damage to the common good?
Why is the "fear to lose your job" (without further consideration) a free ticket if you want to keep useless economic and social structures and if you want to destroy the environment?
Why is "change and modification" not at all possible if it threatens economic interests?
Why do they always point out how great the economic risks are, but ignore or question  the chances in all the discussions?
Why does the interest of the shareholders always have priority over the needs of the other stakeholders (employees, customers, providers, … )?
Why do so many people believe that privatization is the magic medicine that solves all problems?
Why are communal and/or state-owned enterprises still frowned upon and considered second-class enterprises, although, for example, many local providers show that they actually know what they are doing?
What is the practical advantage of "ethical fig leaves" like "CSR" (Corporate Social Responsibility) or "BGM" (Betriebsgesundheits-Management)?
Why do we not understand that enterprises, as social systems, are closer to being biological units than machines where, by turning the right screws, you can control and increase the turnout and profit to your liking?
Why is the consumer in theory the "protected holy cow", yet in practice he is always more the "disregarded and hunted animal that consumes"?
Why is the stakeholder value still the end-all-be-all?
Why is everything just about growth and maximization?
And many more questions …
Basically, we all know what should happen. Isn't it terrible that everybody knows it yet nobody is interested? Perhaps because money is the only metric unit that counts and that everybody believes in.
The highest human right in the elderly FRG (Federal Republic of Germany) is no longer the "dignity of man"; it has become "the protection of acquired possession".
RMD
(Translated by EG)