I am frequently asked what our project PEACE is all about. My answer is always the following (or similar)
---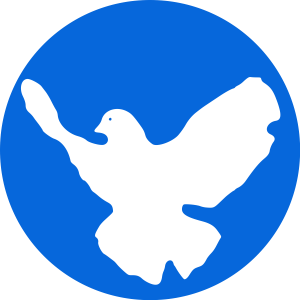 Thank you for asking!
For me, PEACE is the most important commodity, because PEACE is the requirement for everything else. Consequently, I want to give the project PEACE the highest priority during the time that remains of my life.
It is simply about, at long last, creating PEACE. Because it is about time.
Humans have managed to do so much already, why should we not succeed with this, too?
And: if you are in favour of PEACE,
you need no justification!
Project PEACE aims at
making more and more persons
willing and able to live in HARMONY
with themselves, with the environment
and the world that belongs to all of us and with each other.
It is a necessary and probably even a sufficient requirement for happiness. We want to work towards our goal without becoming dogmatic or moralizing, and we also want to remain totally neutral.
We will not imitate Greenpeace or Amnesty International and use propaganda and activities we finance with money we collected.
We will recruit friends and "friends of friends" who also want PEACE in a totally independent and free way, relying on inspiration and impulses alone, acting in a very soft way and with respect towards others. We want to reach many equal-minded persons, quasi through a snowball-system, thus contributing a little more towards PEACE.
Here are a few articles (Artikel) about the project PEACE. There is also a link to two videos with Jolly and myself. I particularly recommend Jolly. It is really worth watching. You want spend an hour with friends – or with your children and partners – and enjoy a glass of wine while watching it.
Best wishes!
Roland
---
Let us start and create peace! Thanks!
RMD
(Translated by EG)