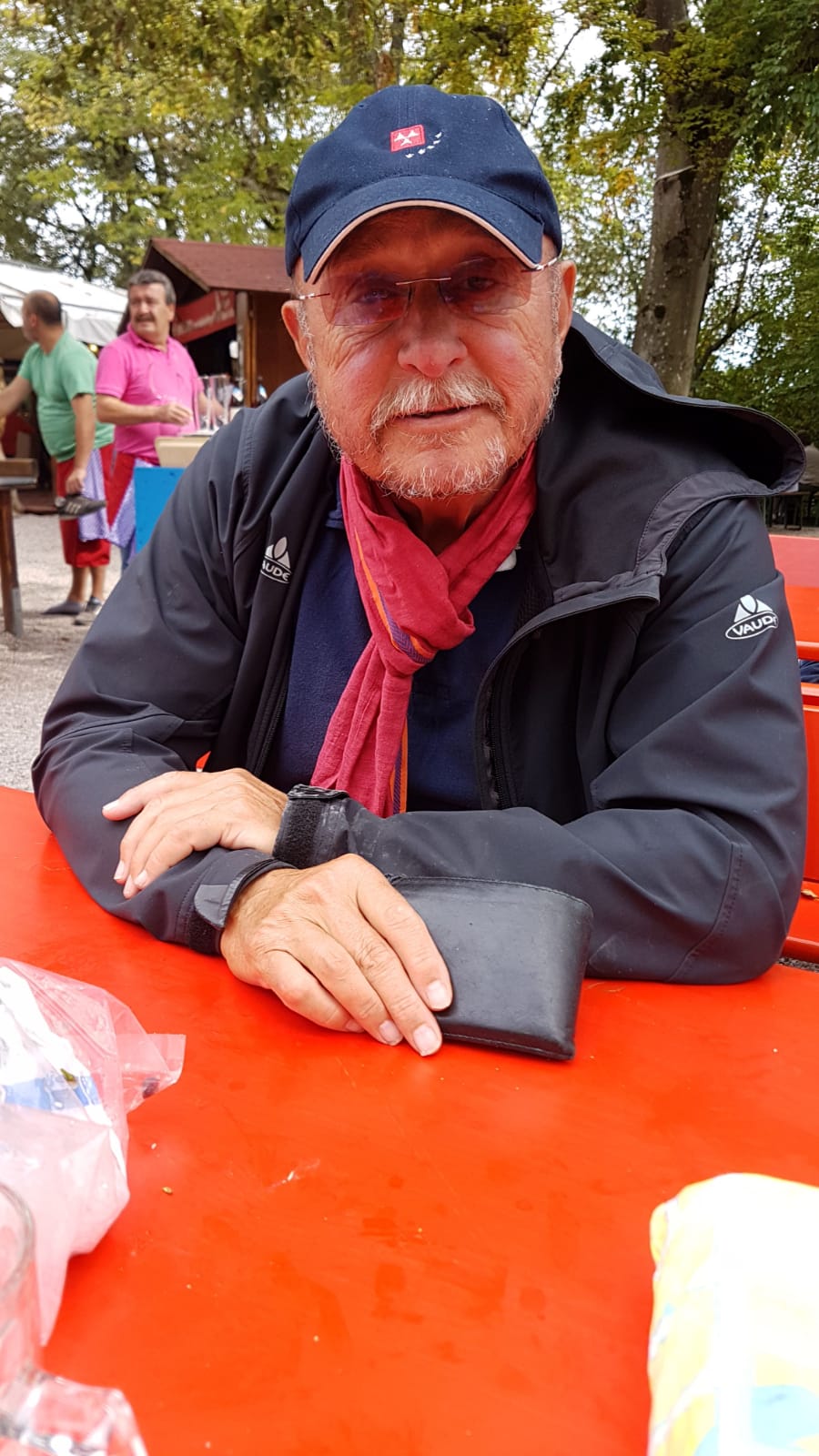 Next year, I will be 69 years old, which means I have been one of the "old white men" for quite some time.
Well, "old white men" are the opposite of my idol. It is not what I want to be. So what should I abstain from if I do not wish to be an "old white man"?
But then, what exactly is an "old white man"? Historically speaking, we have had these "old white men" for a very long time, indeed. And they have always brought misery over their micro-cosmos and/or the entire world.
I count the Prussian Emperor as much among the "old white men" as the generals of the courageous armies. The same is true for the upper echelons of the Catholic Church.
Nowadays, I count the German "National Hero" Konrad Adenauer among the famous examples, or, to be totally up-to-date, Donald Trump, the "America First" president of our most beloved ally, the USA, also known as "God's Own Country".
Among the German and Bavarian politicians, too, you can find a number of them. Most of us suffer under them. I leave it to you to imagine whom I mean.
Even "God" was presented to me during my catholic education as an old wise man. Basically, this is no surprise if you read the (man-made) "Holy Scriptures" of the monotheistic religions (Christendom, Islam, Judaism). What you read will fit extremely well with the "old white man" as a deity.
Let me try to define what exactly an "old white man" is. Here are three special characteristics shared by all "old white men".
"Old white men" have three characteristics:
Old white men are afraid!
Although they actually have made it in life and could in theory live without sorrows, they are very much driven by fear. Their fears happen between the ears. The reasons for the fear change with time, but they will always return. For example: at one time, the evil Russians are the enemies, then the immigrants, and then again the evil Russians. And so on. 
Due to their fear, they cannot stop and let the power go.
Old white men judge and condemn.
Because they know everything. If they meet someone, they will immediately know if the other person is competent or not (mostly the other person is not competent). They also know why this is so. Whatever someone says or does will be judged and condemned without much contemplation. 
They always know what is right and what is wrong. And that is why they think they need to make sure that the others, too, do the right things. Of course by their definition. 
Thoughtlessness is closer to their lifestyle than consideration. Experience is used selectively to prove their prejudices, counter-arguments are ignored.
Old white men are cynics.
A long time ago, I learned the sentence "cynicism is the emotional manifestation of the intellectuals". I think this sentence is still true. However, its meaning has turned around. "Old white men" have often lost their emotions. They believe they can compensate this loss with cynicism. Naturally, this cannot work. Because cynicism is the opposite of emotional empathy.
Now you might say I forgot the characteristic "male". Well, that is not what I think. In fact, more and more often I see women who think and act like "old white men". Besides, stating that they are male would be a tautology (Tautologie) when we are talking old white men, it would sound like a Pleonasm (Pleonasmus). Which means it is no good as a criterion for defining anything.
RMD
(Translated by EG)
P.S.
In Otto Scharmer's Theorie U, I read that the three highest barriers against finding yourself are "permanent judging, cynicism and fear". Well, doesn't this sound a lot like the "old white man".