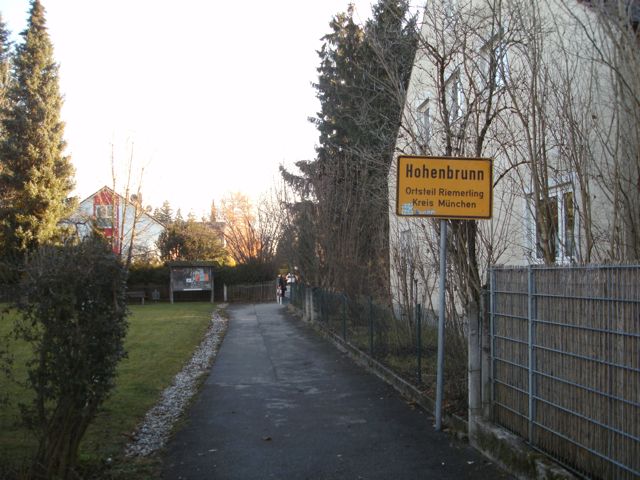 At grammar school, I was allowed to play in the school theatre. To be sure, it was only a (very) minor role: the milk man. But it was a truly beautiful experience.
The piece we played made a huge impression on me. It was a very sentimental story: "Our Town (Unsere kleine Stadt)" by Thornton Wilder.
In a theatre lexicon, I once read there is no second play that mirrors "being human" as well as this one.
Today, I want to tell you about the "town" I live in. It is Riemerling, in the "district" of Hohenbrunn. What makes it special is that the village of Hohenbrunn is about one kilometre away from Riemerling. But Riemerling seems to be part of the larger Ottobrunn.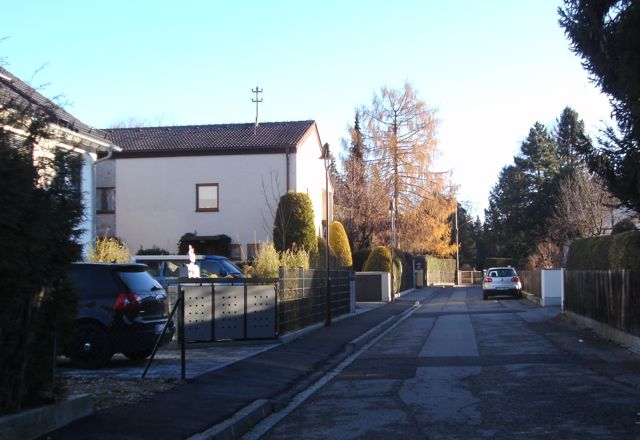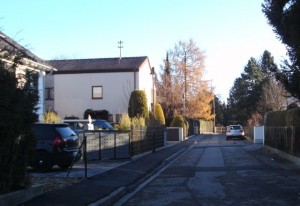 Ottobrunn and Riemerling are now completely merged. The only indicators that you are leaving one village and entering the next are the place name signs.
Of course, Hohenbrunn/Riemerling is not a town. It is an area municipality..
This being so, our small municipality, according to article number 11 of the Bavarian Constitution, is characterized by two things: the territory and the inhabitants.
Territory:

Hohenbrunn is situated 15 kilometres south-east of the City Centre of the State Capitol Munich. It covers an area of around 18 square kilometres. Geographically, the centre of our minicipality lies: North 48° 2′ 53", East 11° 42′ 6". We live quite high over ocean level, namely at  568 metres of altitude.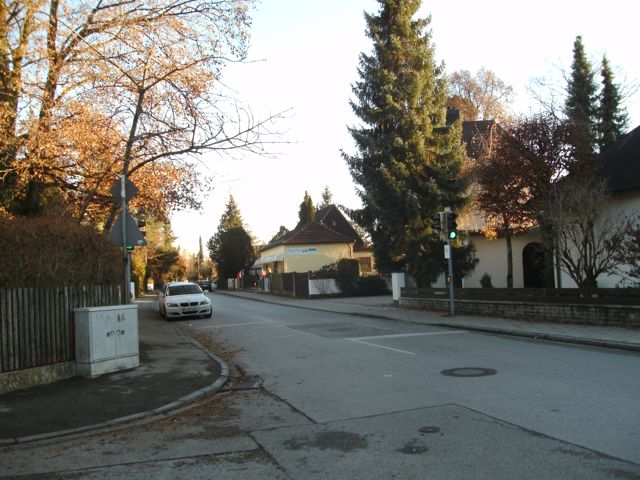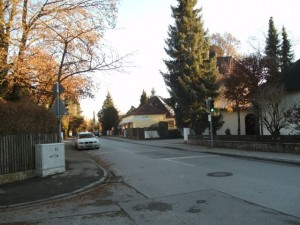 Einwohner:
🙂 So if we were to plant coffee, we would be allowed to give it the title "Highland Coffee" (which is permitted up from 500 metres).
Inhabitants:
The numbers I found describe the situation on December, 31th, 2010. At the time, 8,954 people were living in Hohenbrunn/Riemerling.
In 2010, 789 people moved here and 1,174 people left. 53 children were born and 151 persons died.
As I perceive it, we must have a fairly high average age. Especially in Riemerling, you see few young people. The locals are mostly elderly, you only see them occasionally. Usually when they leave their houses in order to painstakingly press their bodies into their luxury limousines (or else climb their SUV's).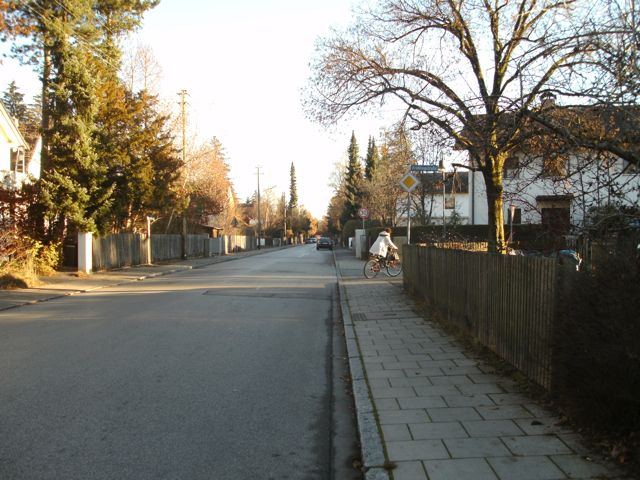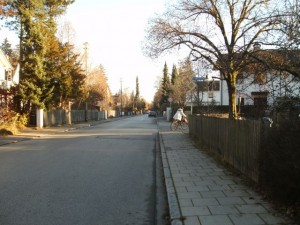 Politik:Politics:
We have a first major with two deputies and a village council.
The first major's party affiliation is with the CSU, 19 out of the other 20 also have party affiliations. Most of them are members of the CSU (8), then there are some from Bündnis 90/DIE GRÜNEN (4), SPD (3), Freie Wähler (3) and FDP (1). One village council member has no affiliation and belongs to no parliamentary party.
One of our village councils (the FDP man) is even a member of parliament. Politically spoken, we are certainly some place to be reckoned with. Financially, we are also really well off!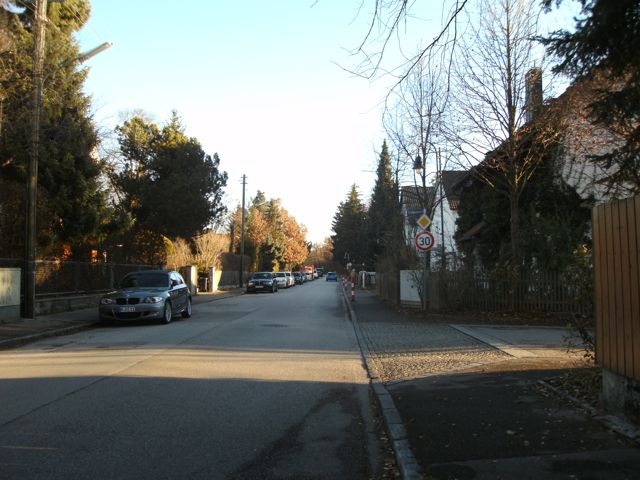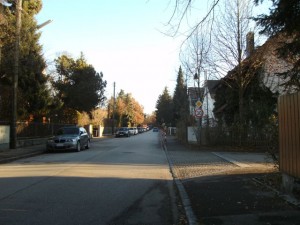 Financial Development:
The 2011 budget of Hohenbrunn/Riemerling totals 27.3 million Euros and we were able to manage without taking up additional debts.
By the end of this year, we will probably be indebted by 3,869,215 €, which means a per capito debt of 433.82 €. Compared with the federal average, we are absolutely at the top. After all, the debt of comparable municipalities (as of 2009) in Bavaria is statistically 825.00 € per inhabitant.
Miscalleneous:
Our voluntary fire fighting force has now been active for 150 years. Mainly, it deals with "technological assistance in case of accidents". The most dangerous and demanding deployments are when they have to help with traffic accidents on the motorway ring that separates Riemerling from Hohenbrunn.
On this part of the motorway, there is no general speed limit. Consequently, we often have serious accidents. There is a considerable volume of noise, both during the day and at night. Its range is rather wide (in both directions: Hohenbrunn and Riemerling). Because of the winter tyres, this is especially true for the cold season.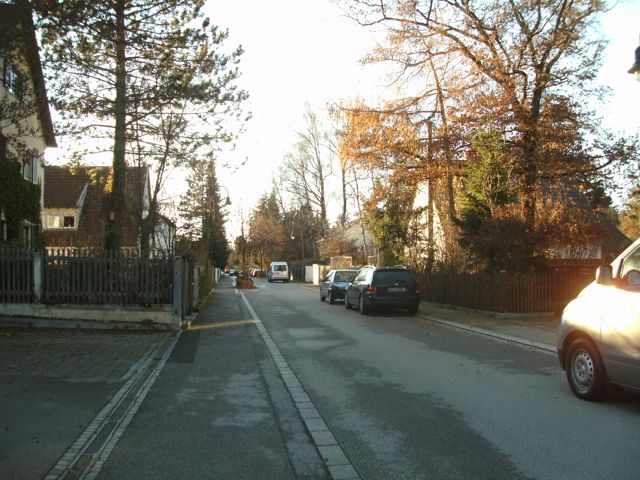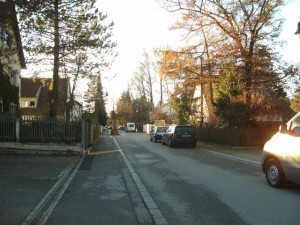 We also have two youth clubs and excellent homes for the elderly. I am talking homes for senior citizens and handicapped persons. Since the municipial administration is very much concerned about old person's mobility, they offer a bus service for the elderly. It is a free service to the cemetary and back for old people.
Moreover, our municipial administration supplies – free – "Green Tickets" (for using the Munich public transport system – MVV). If you pay a deposit at the local administration office, you can borrow the tickets for the entire day.
Of course, we are particularly supportive of methods designed to save energy. The goals are ambitious. But we fail to reach them.
To make up for it, there always seem to be some sponsored programs like "heating pump replacement". We also have our own water supply.
Traffic is a main issue. Our municipality is also one of those where most of the citizens believe they cannot live without their cars. Regardless of this, there is considerable grumbling about motorized traffic and – as almost everywhere else – they demand a release street (bypass road) for the town centre of Hohenbrunn.
There is also an S-Bahn train station at Hohenbrunn. It is not far from Munich, but still outside the inner MVV zone. Consequently, the people living in Hohenbrunn have to pay twice the price for going to Marienplatz (Munich or Pasing) from what people living in Ottobrunn have to pay.  Mind you, we are talking people living in the same municipality.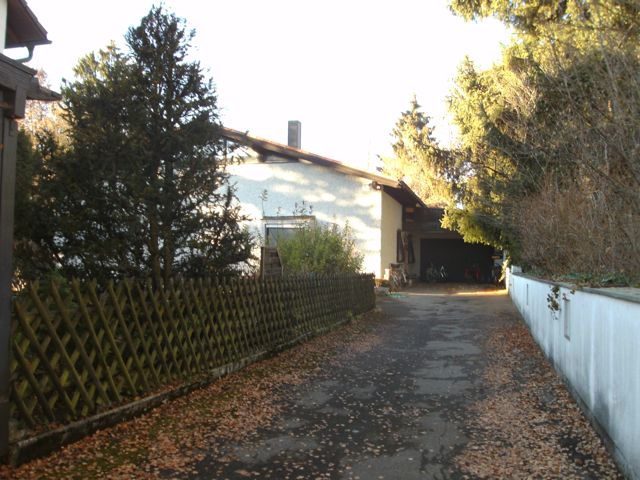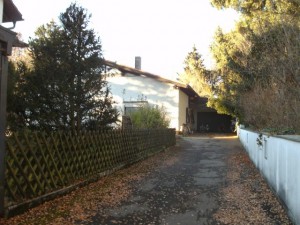 Some people living in Hohenbrunn take their car to go to Riemerling, thus getting into the city for less money. People living in Riemerling are far better off, because for them, the Ottobrunn S-Bahn station is a lot nearer and cheaper.
Like almost every municipality, we also have industrial areas and sports clubs. In former times, I always went through the industrial zones near Riemerling on the way back from "walking the dog" through the forest. As everywhere in Germany, there are plenty of empty industrial buildings. It does not look too booming to me – regardless of the beneficial multiplier for business tax of 300.
Our sports clubs are not very successfull. But that is no surprise. After all, we are a small community, aren't we? We are talking the usual suspects: soccer, tennis and volleyball. For indoor sports activities, we use the primary school gymnasium.
Come to think of it, I seem to have almost forgotten the schools – along with our kindergardens. We are quite well equipped in that respect. The same is true for food supply. This is especially true for Riemerling, because from there, the way to Ottobrunn is not far.  But there are also several discount shops in Riemerling itself.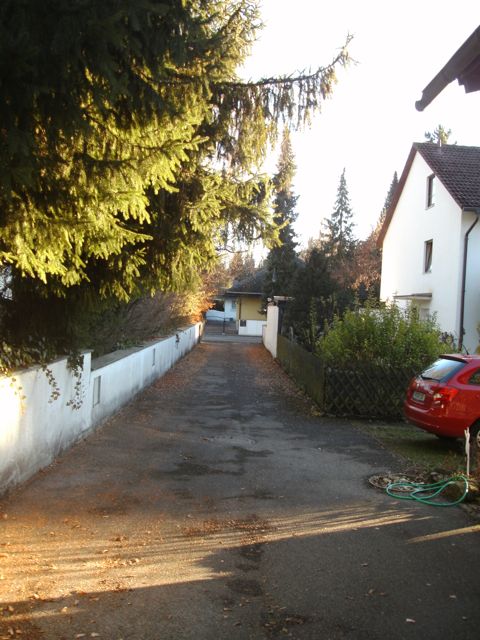 For me, however, those are not really important. Which is less than can be said of public swimming pools. We also have an indoor swimming pool, the famous Riemerling "Ozone-Spa". It was closed a few years ago for public use, because it was too expensive. The legally required pool attendant costs too much, as does the cashier.
Now the swimming pool is serviced by the local swimming club ("Riemerling Sharks"). The sharks, however only permit public swimming for a few selected hours each week – and those are times when I definitely have no time. Well, so I go to the Ottobrunn Phönix. In summer time, I prefer the wonderful Unterhaching outdoor swimming pool, anyway.
We also have a police station. But we tend to have little or no crime, sin or sodomy. And if you park on the pedestrian's path on the Waldparkstrasse – for instance because someone is having a big party – you get a ticket. My guests can tell you about it.
This is what life is like in my "town" Riemerling/Hohenbrunn. I guess it is all right.
RMD
(Translated by EG)
P.S.
I took the pictures on the way home from the S-Bahn station at Ottobrunn. After about 100 metres on Ottobrunn soil, you will come to the place name sign. Then you go along the Steinstraße towards Hohenbrunner Straße, pass Frühlingsstraße, turn right into Waldparkstraße. After two-hundred metres, you will stand in front of our (open) gate. The last picture is the view from our front door towards Riemerling Waldparkstraße.
All the pictures were taken today, the last Sunday of November, 2011.