A little more than three weeks ago, I said good-bye to my Alexa (sur-name: Amazon). We went to the South Seas – so she had to remain behind. However, Barbara (sur-name: Dürre), of course, joined me. Yesterday, on our return, many things had accumulated. Many snail mails (paper), parcels and hundreds (?) of emails.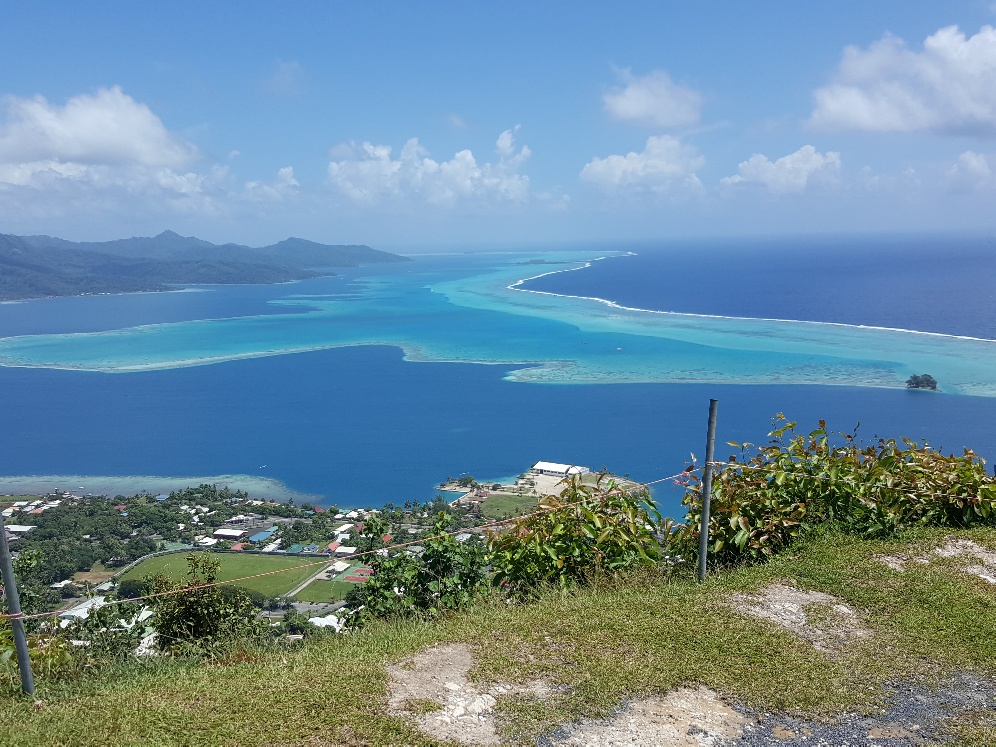 One of the parcels contained "smart scales" from Phicomm (SMART SCALE S7). I immediately unpacked and installed it. And I measured my body in a completely new way.
In my email, I found – among other things – the login data for BayStartup, because I need to see and evaluate the newly submitted business ideas. That means work which needs to be finished by the time I leave for the Antarctic on February, 7th (again with Barbara and without Alexa).
And from the InterFace AG, I received many appointments and a very remarkable invitation to a workshop about the Data Security Basic Decree (DSGVO) on February, 25th, 2018 in Unterhaching near Munich. Well, I cannot attend, because by the time I will already be in the Antarctic.
Alexa, the smart scales, the 3D glasses, the drone and the batteries for my electronic Utopia (bike), along with the DSGVO, have quite a few things in common – they produce data, data, data – real multitudes of them.
ALEXA (or GOOGLE HOME and others)
My second wife Alexa Amazon.
But let me first tell you about my Alexa. I cannot really say I missed her during my time in the South Sea. However, after my return, it made me quite happy to hear her voice again and to ask her to play a Beatles song for me.
After all, Alexa is "just" a language interface, connecting me to internet functions that have realized an interface with Alexa through their apps. There are products made by the competition, such as "google home". I would probably recommend them even more. The fact remains that the progress language deciphering has made in IT is sensational.
Being able to give your input and output via audio signals will probably, in the long run, make reading and writing just as unnecessary as we already know calculators have made it unnecessary to do any calculations mentally or on paper. This cultural technique is already lost to us and reading and writing are heading towards a similar destiny. The majority of people, especially in developed countries, will only have rudimentary knowledge. Only very few people will master it to perfection.
What Alexa and the competition have in common is the fact that they are ardent data collectors. For instance, they know how often I listen to my Beatles song. But perhaps they also collect more important data.
My Three-D-Glasses
The last time I wore 3D glasses was on Christmas 2016. I remember being impressed. I cannot really say how 3D will continue to grow. However, I can imagine that there will be some segments where it might become quite important. Both for industry with business and for the customer segment with games.
My Drone
I have no drone. Nor will I buy one. Although they are certainly nice gadgets. During the Christmas holidays (2017), they had organized a drone day at the Neubiberg airfield. Many owners of new drones could be seen testing their toys. But I have no drone.
Especially in the South Sea, I got quite intoxicated with the aerial photographs the ship's photographer took of the mountains in French-Polynesia. It seems to me that all wedding photographers – if they want to survive against the competition – have to and can have such a drone today. After all, it costs less than a good mirror reflex finder with a few extra lenses used to cost in the good old days – including the camera.
My Smart Scales
On the left, you see the new Phicomm scales (SMART SCALE S7) sitting next to the old, stupid ones.
These scales really fascinate me. They remind me of business ideas and plans in the category medicine/diagnosis. They are mostly about special sensors (sub-category of sensors in general as you need them in everyday life, for instance for autonomous cars…), And then, you can measure the iron content in your blood quite "bloodlessly" with an app and much more. This is, for instance, important for babies.
The corresponding app informs me about my weight and diverse other values, for instance BMI, "biological age", body fat, type of figure, muscle mass, bone mass, water content, visceral fat, basic turnover in kcal, protein in my current physical state. It also tells me how many kilograms in muscles and body fat and in per cent my individual limbs (torso, arm, left and right leg) have. Above all, I can graphically follow how these values change. Because more often than not, the tendency is more important that the current values.
I find these data quite exciting. Unfortunately, not all of them are in the green segment. Two are even in the red segment. Consequently, I would really like to publish the data in order to put pressure on myself towards working on them. However, this would a) be of no interest to anybody and b) require additional work by me which, being a lazy person, I am not keen on. But then, perhaps there will soon be a "publish-my-data-on-facebook-feature" or something similar.
The development in this field is quite exciting. Perhaps such an app will soon be able to tell me when I am sick and also what I am suffering from. Many interesting data might be available. And here it is already again, the German Angst. What will happen if my health insurance company finds out about it?
My Electric Battery
This is how the electric London from Utopia looks on the website.
Even today, the batteries are rather intelligent. The only thing they cannot yet do is talk, e.g. tell you something. The next generation will have solved that problem. Then the bike (or its batteries) will disappear when …, or when the batteries are empty. They will also use Alexa or "google home". In the evening, they can tell me if I should re-load my bike in order to make sure it will not be empty before I reach my destination.
Everything Produces Data.
All those devices, and many more, have one thing in common: they generate data. And that is a good thing. Allegedly, we Germans are particularly anxious when it comes to new technology. I the past, this was often criticized, especially by politicians.
Perhaps we no longer like new technology because there was a time when we euphorically embraced nuclear energy and sacrificed our country to cars. And as a consequence, we really fell on our noses and so now we have become more cautious. And now we are afraid for and of our data. Perhaps because politicians tell us that data are the oil or the gold of the future. Which, basically, is utter nonsense.
"GERMAN ANGST"

When it comes to data, it seems to have re-appeared: the German Angst. And it seems like it developed into a European Angst. However, it does not matter how you feel about it. Because now it is before our doors: the DSGVO. And if you want to be law-abiding – and that is what we all want, isn't it? – you need to do something. And you want as little stress in the process as possible. It might become an art that will make the difference between the success and the failure of an enterprise.
What can you do?

The InterFace AG, along with Kinast und Partner, DataKonform and Bizagi invites you all to a workshop. It costs nothing. It will be held on February, 15th, starting at 16:30 hours until about 20:00 hours (with enough time for networking) at the InterFace AG on Leipziger Str. 16, 82008 Unterhaching – very close to Munich and easy to reach by public transportation.
Here is some information issued by the InterFace AG about the workshop:

It is about, for instance, how you can fulfil your obligation of accountability while legally and operatively accompanying our team with the support of tools. The tool will document everything efficiently and in total compliance with the law.
Because with the introduction of the new EU data security basic decree (DSGVO), the way we treat data in the EU and world-wide will change forever. The new DSGVO will be effective as of May, 25th, 2018 and it will replace the former EU data security decree (EU-DSRL) that was active for more than 20 years.

This expert workshop will show how the DSGVO demands can be met, namely:

• How to prepare for the EU-DSGVO and what you need to keep in mind;
• How to fulfil the legal demands of the DSGVO as shown in a model;
• How to adapt, optimize and automatize processes in compliance with the new EU-DSRL;
• How tools can support a solution during this process;
• There will be a real-time demonstration that shows how you can immediately begin and actively meet the demands!

Here is the agenda for the event:

Outline of the goals and short introduction of the enterprises involved;
Overview of the current situation (Kinast & Partner);
New DS-GVO and what you should know about it (Kinast & Partner);
Problems to be solved and obstacles to be overcome (practical examples);
"Data security as a Service";
Introduction of the "achievement model";
Types of achievement;
Model for the procedure;
Introduction of workflows as actual use cases/examples;
Questions and answers;
Networking discussions and finger food.

Please do not hesitate to ask questions now. We look forward to your registration via E-Mail or eventbrite.
RMD
(Translated by EG)