On the picture, you see two African students going to school. In order to protect themselves against the usual dangers of Africa, they always walk in groups.
---
The picture is by Birungi Namuyingo Edith from Uganda. Birungi and her friends in the orphanage could use outside help qute well.
---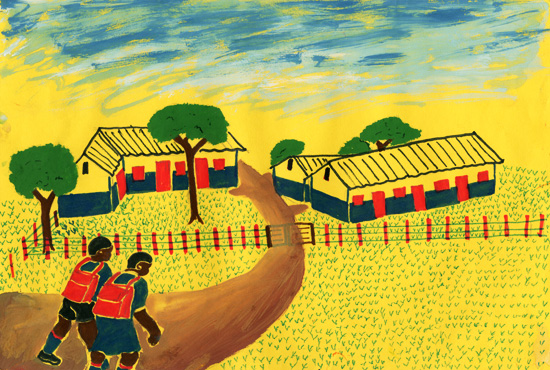 Nathan Kurz, operations and CSR manager of IF Localization, keeps in contact with Birungi. A few years ago, he started actively supporting the help organization "Kyosiga Community Christian Association for Development" (KACCAD).
As an international helper, his goal is to improve the living quality of underprivileged persons by promoting income and health-increasing projects. The orphanage where Birungi lives is a project of the Ugandian help organization under local management.
---
Birungi's shows me how our friends at IF Localization were also a success socially. For me, this constitutes a duty for future behaviour.
---
The entire IF blog team wishes you a Merry Christmas and a Happy New Year 2012! Many thanks for always reading our articles!
RMD
(Translated by EG)
P.S.

Nathan Kurz shows a short video with pictures from Africa and his work. You will find the video on Youtube