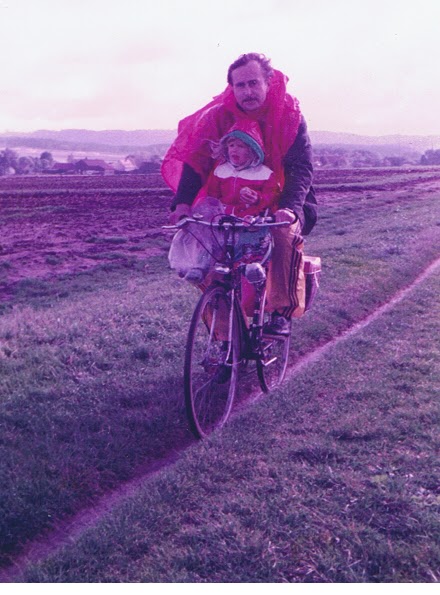 What I heard on my travels.
Maybe something to think about.
Although or perhaps because I (almost) no longer go anywhere by car, I travel the world more than ever. And I experience many exciting and beautiful things. In particular in connection with the persons I meet when travelling. From them, I hear so many wise, new and important things.
And whenever I hear something that goes right to my heart, I remember it and write it down. To this end, I created a document that I can read everywhere. This morning, I read some of it while sitting on my Sunday sofa – and here is what I thought:
"What a pity that nobody else can read this".
So now I am going to copy a few sentences/paragraphs from there – mostly written in the last few days – and share them with you.
---
Social solidarity is the central issue. It is the only way to make sure we can live together in peace. My formats – both the ones I realized and the ones I envision – aim at promoting tolerance through participation. I want to abolish prejudices and experience the added value of doing things together.
(Simon – speaker, trainer, moderator, doer, founder of the Kempten Founders' Village, world-improver, expert for the young generation, spouse and father – whom I met one week ago in Kempten. Here is an excerpt from an email he sent to me).
The worst managers are those who are proud because they saved their enterprises from many wrong decisions.
(Founder – I do not remember who said it, I only remember I heard it last week during a business plan award ceremony)
Transition & Speed!
(Stefan – entrepreneur, IT expert, chess and billiard player, father; motto for the next year)
Re-write the script of his life
and
Human – you really have reason to be proud!
(Sociologist – in the Bayerischer Rundfunk; about the social change caused by the young generation)
What if no meaning is found – if only nameless horror remains?
(Walter Benjamin – philosopher who made me thoughtful; he is being listened to and read a lot)
A problem is a state of affairs that cannot remain as it is (and consequently must be solved)
and

Management seminars are "trickster seminars".
(Gerhard Wohland – @GerhardWohland, learning counsellor; every truth is tomorrow's error; spoken on the Dornbirn PM Camp 2016)
Optimism is something you always have room for more of – at least as far as I am concerned.
(Andreas Stichmann – Interview partner on the radio, author, word-game prize winner, literature; I just heard him on Bayern2 "radioTexte – Das offene Buch")
---
I wish you all a nice and peaceful Sunday!
RMD
(Translated by EG)