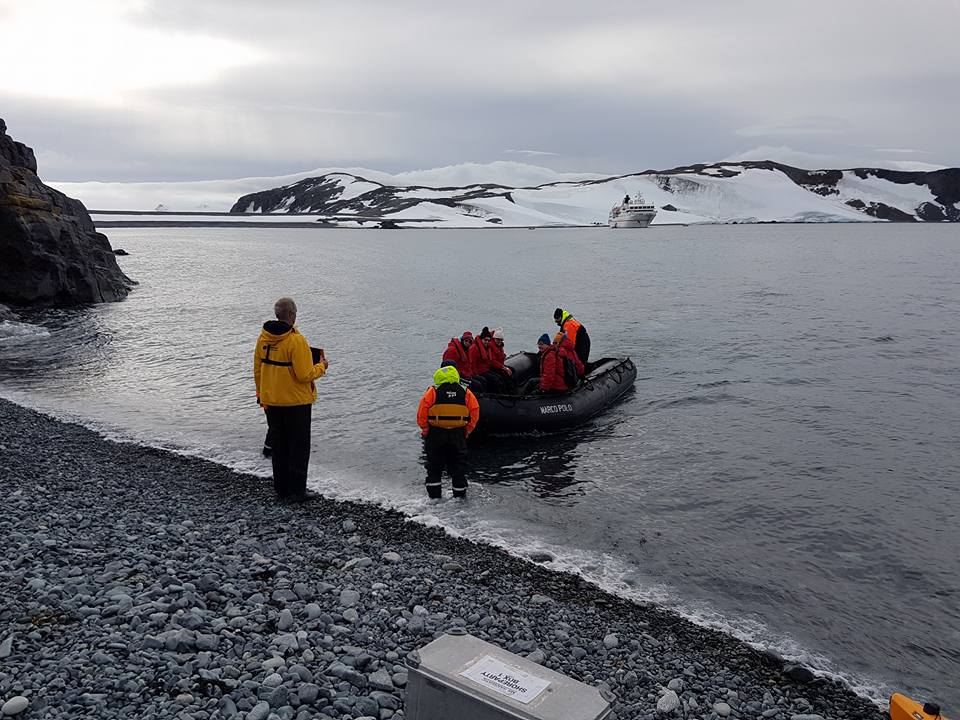 All participants of an Antarctica expedition have to take part in a preparatory seminar prior to landing. During said seminar, they learn how seriously the world community takes the protection of the unblemished nature of the continent Antarctica.
At the same time, the entire Antarctica, and especially Southern Georgia, is one large museum where many stories of expeditions and science are told. However, it also gives profound insight into the history of this world to geologists.
There are ten rules for landing on the Antarctica and Southern Georgia. You have to strictly abide by them whenever you set foot on the Antarctica and its islands.
Please keep quiet!
Keep your distance (five metres from penguins, 15 metres from seals and birds)!
Do not tread on anything!
Never bring plants or animals!
Respect protected areas!
Preserve historic sites and monuments!
Do not take "souvenirs" with you!
Respect scientific research!
Think of your safety!
Preserve the pureness of Antarctica!
That also includes that you must not spit, sneeze or piss anywhere.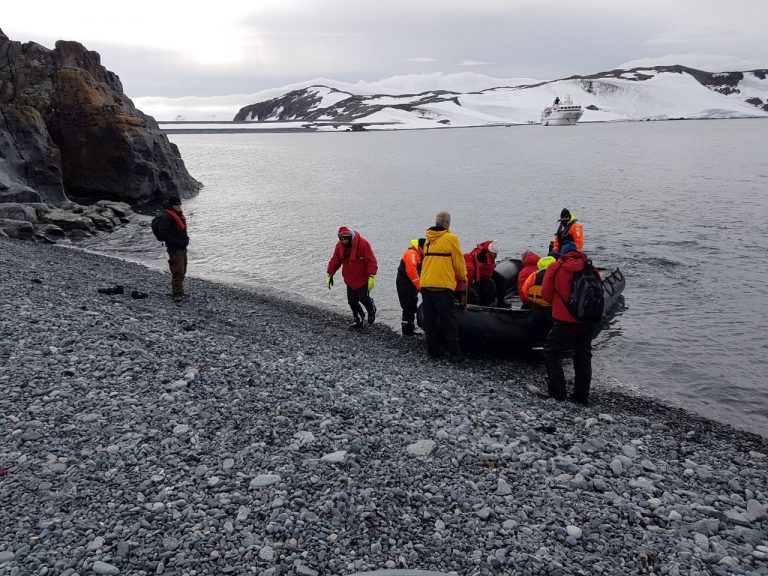 These rules are also meant to protect the animals. I was surprised to see how seriously all participants took them and how they all rigorously kept to what was required.
I, too, got used to never treading onto a green spot. We all avoided unprotected sneezing. It was not possible to accidentally forget a paper tissue.
Thus, each landing became an impressive adventure. The light, the pure air, the wonderful nature made a huge impression on all of us. Historic buildings gave testimony of a horrible industry (waling) that, by promising people good money, had motivated many people to do a gruesome job under the hardest possible conditions far away from home. There were all kinds of remains that revealed quite a lot.
Back in Germany, it really shocked me how thoughtlessly we treat our environment and our nature both on a huge and on a small scale. Even more than before my trip, the pollution of our cyclists' paths, streets and cities horrified me. The same was true for the gigantic soil sealing of our beautiful country. And of how we, totally without being forced to, expose ourselves to a lot of noise and polluted air in the nice residential areas of our cities.
This is where I also would like to publish a report (Bericht) on the trip for my friends. It was written and illustrated by our great editor Dr. Katrin Knickmeier. She was one (not the only) person from whom we learned so much – and I can also recommend to all of you to visit this special continent.
RMD
(Translated by EG)