Unterhaching, March, 30th, 2012
Press Release
Kindle@InterFace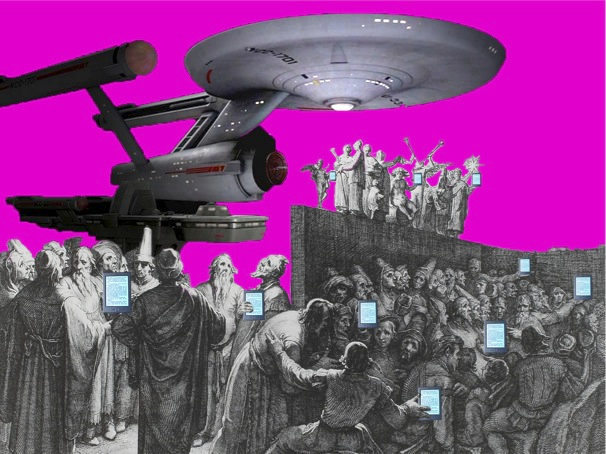 During the first "Blue Friday" – that is the periodical meeting of all colleagues at Unterhaching – of 2012, the InterFace AG presented all its employees, working students and interns with a new Amazon Kindle 4.
The Kindle technology caused the development of a fascinating system for knowledge distribution with various software tools both within and outside Amazon. Free software is available. Using it, you can convert texts of many formats into the Kindle format and distribute them on Kindle devices.
There is even an alternative operating system for the Kindle. You can use it in addition or instead of the one you already have. This technology literally "smells" like it has to be used in knowledge-based enterprises co-working, collaboration or co-creation. Consequently, we have to support our production processes with the new procedures and tools in the entire enterprise, thus testing where we (and others) can improve.
This is true both for generating knowledge and supporting communication and quality within the enterprise. That – and also me wanting to thank everybody for their active support during the successful year 2011 – was the reason why every InterFace employee, along with all working students, was given a new Kindle 4 for private use last Friday.
InterFace AG chairman Roland Dürre says: "We assume that this technology – even though it is no longer all that innovative – will play an important role in the future. The paradigms for applying and using IT will continue to change and increase dramatically. By supplying all our employees with a Kindle, we want to introduce all "InterFace-ers" to this technology as quickly as possible, thus improving the chances for our enterprise to remain creative, vital and technologically leading."
Contact: Roland Dürre – Mail: roland@duerre.de   Tel: 0171/4850115
P.S.
Feel free to use the picture for publication
(Translated by EG)