For me – and I believe for many other people as well – the secret of Eros is a huge riddle. And as always, you are well advised to look into the ancient Greek theories. On Eros, I found a little book by the poet and philosopher Platon: Symposion – or the Banquet of Love.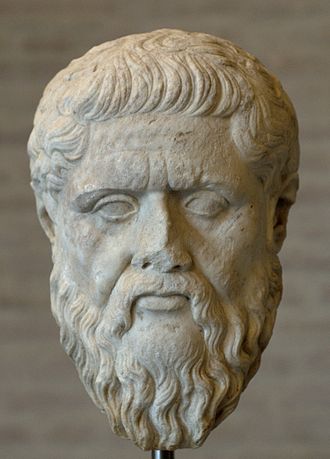 In the Symposion, Platon, Socrates, Aritsophanes and their friends met for a spree. These symposions were regular events.
Each time, the symposion deals with a certain topic. Today, says Platon at the beginning of his book, the symposion is about Eros.
Who or what exactly is it?
Platon introduces us to six men who all want to win the prize for the best oratory on the great God Eros:
Phaidros, Pausanias, Eryximachos, Aristophanes, Agathon and Socrates.
Aristophanes tells the story of Eros as the power of longing between people. It is the story of the ball person, which Platon invented.
---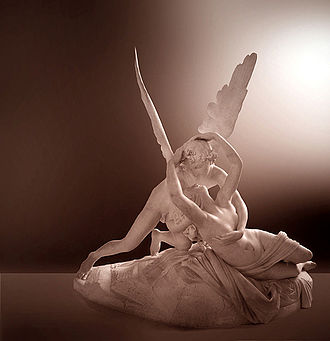 The ball person was a creature that was both male and female. This person was so powerful that the Gods feared it could surpass them in power and wisdom.
Consequently, they sought a way to get rid of this unwanted God-Competition. A God-like human being cannot be allowed. So they separated the two parts of the ball person by force.
Ever since then, the two separated halves of the ball person that actually used to be one creature are looking for each other.
---
The article contains parts of Eros. If you want to read more, just click here.
RMD
(Translated by EG)
P.S.
I took both pictures from Wikipedia.