Here is another Sunday sermon. Mind you, I certainly do not wish to play priest or teacher.
But:
From the geo-chronological (geochronologisch) point of view,  we are now in the era of  Anthropocene (Anthropozän) and the world is facing an abyss. The reason for this is the species homo sapiens. And we pretend that there is no problem!
---
Even yesterday, what we did at the time was not "right" and not "good". Today, it might be "extremely evil" and tomorrow it will probably take us into the abyss. Consequently, we have to change matters drastically.

There is no "right" or "wrong", no "good" or "evil". There is only one fact: we currently destroy life on this planet at a speed that has been unimaginable in the history of the EARTH. We also have the option of trying to improve or at least preserve life in all its dimensions. 
Basically, the only question is what we want.
---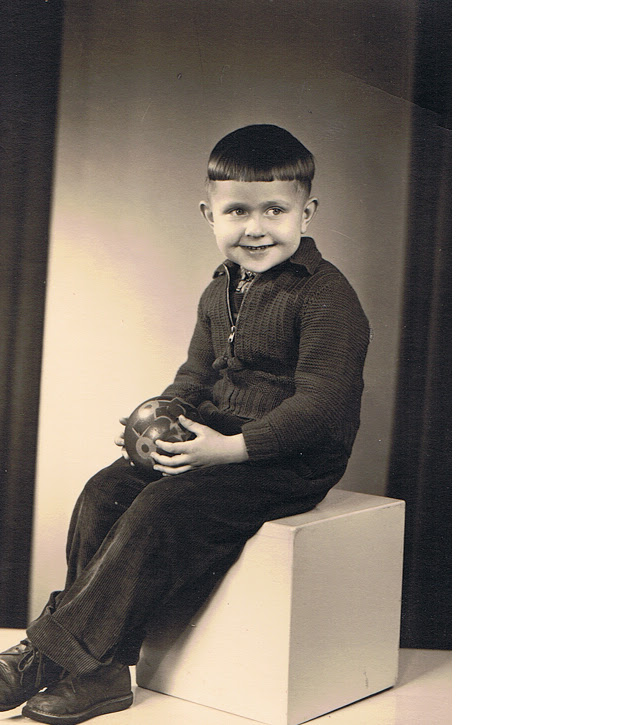 This is an appeal in favour of self-determined learning and the realization that "yesterday's concepts" will not really help.
This article is a supplement to my last one, where I postulated that our school system denies children exactly those things that adults demand for themselves. Or to put it the other way: that we expect of our children exactly what we grown-ups do not want at all.
In this article, I state that children are forced by the "system" to learn things that, basically, they are not interested in learning about. Things that grown-ups, too, can no longer really do, or can do only rudimentarily. My idea is that we should give children the freedom to find out by themselves what they are interested in and what motivates them. What they are eager to learn.
Instead of forcing them into concepts defined by old prejudices, like that everyone has to be able to read, write and do arithmetic. That these allegedly undisputed truths, too, need (and have) to be questioned like many other self-evident certainties.
---
Digitalization and Cultural Skills?
Digitalization – as any technological progress – changes our way of life. Cultural skills are needed less and less – just like in former times survival techniques became redundant. In part, they already disappeared from the daily life of a "normal person".
Everything changes and can be critically questioned!
I believe this also has to be true for the so-called "cultural skills" (like reading, writing, arithmetic and foreign languages,…). As I see it, the value of these skills is highly overrated.
After all, technology and social change also replaced "survival techniques". We no longer force our children to learn "survival techniques". Yet we believe that cultural skills are irreplaceable.
Let us look at former times?
In former times, people had survival techniques. They were important if you wanted to survive. Some of the skills were the knowledge how to hunt and how to skin an animal, how to make a fire and how to collect plants. Later, there were skills such as growing plants, slaughtering animals and preparing meals, as well as craftsmanship in the fields of woodwork, stone and clay. None of these things – perhaps with the exception of clay work in art lessons – are taught to children today.
Today, the cultural skills are trained. Perhaps the survival techniques were the cultural skills of earlier times? Today, institutions with their experts, along with machines, make sure that everybody survives!
Specialization, "machinization'" and digitalization were only possible due to cultural skills.
Without the written word, the skill to write and arithmetic, it would hardly have been possible. And since we had no machines for it, we had to do it ourselves.
This means that many "subjects" are no longer taught because you no longer need them. Regardless, most of the knowledge does not get lost. Quite apart from the circle of experts, there are many people who work towards qualifications as gardeners, do-it-yourselfers, cooks, etc. However, they were not taught these skills at school. Instead, they are self-taught. Perhaps some of them attended the occasional course. Simply because they enjoyed doing it or because they were motivated by financial or other reasons.
Where are crafts and household economies today?
When I was young, we still had some of the "old" survival techniques as official curriculum subjects. Of course, they were gender specific: boys learned what you need as a do-it-yourselfer and girls learned household economies.
Because a man should have some competence when it comes to woodwork and other materials. After all, he was going to be the one in the household who would do all the repair work. A woman was first and foremost responsible for housework – according to the prevailing values of the time, it was more important to be a good cook, cleaning lady, knitting expert and mender of socks than to have a scientific degree.
No specialization without cultural skills!
Society became more specialized, which meant they taught reading and writing at school because that was essentially necessary if you wanted progress. After all, the sources of knowledge were now no longer stories told by word of mouth but printed media such as books and later, thanks to movable letters, newspapers. Consequently, reading and arithmetic were absolutely necessary.
Can anybody still do calculations?
Doing calculations mentally or on paper, too, was taught in the new compulsory schools. It was huge progress – after all, as late as one century earlier, the only places in Germany where you could, for instance, learn to do multiplications, were very few selected universities. And even there, they taught it in a very strange way (with logarithmic tables).
And a few decades ago, we got another great change. Nobody needs to do any calculations any more, because now we have calculators. You can even do your calculations with your telephone – which is no longer a telephone. Who of you can still do precise sums on paper if you have long and multi-digit columns of numbers – as we spent hours doing them at school in "bookkeeping"? Who of you can still do multiplications on paper, or divide on paper or even approximate a root?
There are only very few people left who can actually do mental arithmetic. Who of you can still, in no time, calculate how much you will have to pay if you buy six bottles of wine for 2.69 € each along with 4 bars of chocolate for the special bargain price of 69 Cent each and three buns for 37 Cent each?
I remember that, in former times, this was quite normal procedure for me. Today, it is a real effort for me to do the above calculation correctly without any tool. Only people who are fascinated by this magic and, intrinsically motivated, taught themselves to do it and practice it regularly can still do it.
Does this still exist: Learning something by heart?
For me, lyrics were a drama, both in primary school and in grammar school. I found it extremely hard to learn these lines by heart. It was a cruel, almost impossible homework for me. And as soon as I had memorized the fifth stanza, I had forgotten the first four. If I started at the beginning, the end lines were gone… And if I was able to cite the entire poem in the evening, then it was all gone by the next morning. Consequently, I am glad that today, "Learning something by heart", used to be an important cultural skill. Especially before the written word came around. The entire history of men was transported through "learning by heart". Today, only actors need this skill. And among them, I know some who immensely enjoy memorizing verses.
How bad is illiteracy?
And we have another huge change. Digitalization makes reading and writing obsolete. The mass of humans no longer need to be able to read. Only the "elite" (some very few per cent of the population) need to have the skill.
Martin Luther is a good example: he nailed his written pamphlets  onto wooden doors and that was how he revolutionized the entire world – even though only very few people were able to read.
Something similar will probably happen with reading and writing skills. Who wants to read long texts if he can just as well have audio output in whatsapp? And if he can transport his emotions through his own voice (and through his mimicry and gestures in case of video) without using these terrible Emojis?
Who will want books or e-readers if there are talking books? Why would anybody read texts if you can just as easily have them read out to you at any time and in high quality?
IF-Blog as Podcast?
"Voice" is something modern people do not feel disturbed by. After all, they run around wearing headphones all the time anyway. Because they need their hands and eyes for driving their cars and playing their computer games. Consequently, it is no surprise for me when, more and more often, people ask me if I would like to offer my IF Blog as Podcast blog.
Reading and writing are also skills that, so I assume, only some people will master in the future. Some will have rudimentary knowledge. Others will learn it intrinsically because they actually like doing it or because they still need it for special tasks, perhaps for programming
? But then, programming is probably not a good example, because more and more often it is done in the clicky-clicky mode with graphic elements. And perhaps it will soon be done by artificial intelligence.
When I was a child, I had to learn stenography and typing (with ten fingers). My father considered it a necessary requirement if I wanted professional success as a white-collar worker. After all, we children of this generation were to have better lives than our parents.
In life, these skills were not really very useful. But when I was young, stenography (not typing) gave me lots of joy – it was a lot more convenient than writing in long style. Even today, I very much enjoy writing stenography. For me, it is some kind of calligraphy that I always draw just for my own pleasure. But then, what else did I learn at school? English and French!
Why would I still want to learn a foreign languages?
Why would I want to learn to speak French? I would like to understand the reports written by my Chinese, Dutch, Polish and Russian friends in facebook. I do not have many French friends these days.
After all, there are excellent translation programs and, in my experience, they work quite well. Yet they can be improved considerably through the progress we make with self-learning systems.
Incidentally, they are called "artificial intelligence" (AI), which is incorrect because the current implementation of AI is more like "experience generated with technology". As I see it, it would be better if only those persons who actually enjoy it would be allowed to (have to) learn a foreign language. And I think that is what we will see in the future.
Because if I am in a foreign country and want to buy something at the local baker, I will just say it in the local language through my mobile phone.
And then there is the humanistic education?
Ancient Greek and Latin are "dead" languages. Currently, students are still forced to learn them at the "humanistic grammar schools" – provided you are unlucky enough as a child to be sent to such a grammar school by your humanistic parents.
Incidentally, I am sure that these languages will not die out if we abolish them from the curricula, because there will always be a few connoisseurs who will continue to speak them. And if someone wants to study medicine, then he can do his qualification in Latin in no time. Apropos "humanistic" – as you all know, my favourite subject is religious education.
What business does religious education have at school?
It is still part of the curriculum and you also get grades! You can get a special exemption, but then you get leisure time in the morning and have to stay for ethics lessons in the afternoon as a punishment. That is how I experienced it with my sons and daughters, at least before the all-day school system came. How I enjoyed and made good use of the free afternoons when I was young! But back to religious education.
Many people will not dare to apply for an exemption as a matter of principle. If I force a child to attend certain lessons due to imagined or real social pressure, then this is forced learning. And this is how children are taught ideas (i.e. indoctrinated) that can actually leave psychological traumata.
For example because there are still some teachers of religious instruction who use the fear of the all-controlling and punishing God as a pedagogical means. I will not go on about paradise beyond or the virgins in heaven.
Perverse cultural skills!
Especially religious instructions are something that should only be taught if the person concerned really very actively wishes for it with all his heart. And if he attends the lessons voluntarily.
Incidentally, the same is true for circumcision, both male and female. Circumcision is probably the worst of all cultural techniques I can think of. At least in our country, we have to protect children from such damage. It cannot be counted as an argument in favour of legalization that circumcision has been and still is handed on as sacred religious tradition. That is another cruel form of misinterpreted humanism.
Circumcision is really something that needs to be abolished. Both for men and women. As I see it, it is a disgrace that it is still possible to do such an evil thing to new-born babies in Germany for religious reasons.
RMD
(Translated by EG)