A cynical party-parody. Unfortunately, I mean it seriously, which makes it a sad thing.
In two weeks, I will again have to vote.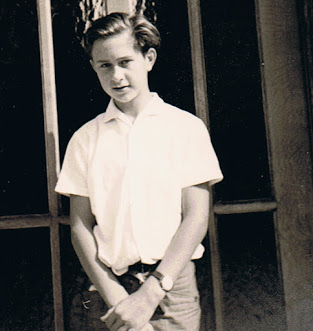 My civil "super-ego" forces me to go to the elections. After all, I do believe that democracy is doubtless one of the better political systems, even if ours has been seriously perverted and consequently suffered huge damage due to "election marketing", the dominance of lobbyism when it comes to legislation and government and a party oligarchy.
Besides, the party I vote for will not only get my vote but also one Euro from the state (if certain requirements are met ).
Consequently, I have spent quite some time already in preparation for the next election Sunday. Here is the current state of my personal evaluation. I chose the exclusion principle:
For historical reasons, I cannot vote for the big "people's parties" CDU and CSU. They both are responsible for the German re-armament against the expressed wish of the German people. In quite a goal-oriented way, it was prepared by the protagonist Adenauer immediately after WW-II and then realized as soon as possible in a fashion that I would call "criminal". 
In doing so, they failed to take advantage of a unique historical chance. A chance that perhaps no other country except Germany ever had – which was due to its miserable history in the 20th century. As a consequence of the establishment of the "Bundeswehr", the GDR followed suit three years later with the creation of the "Volksarmee" – and that was the moment up from which two German states, both heavily armed, confronted each other on either side of a brutal border. 
Without re-armament, the revival of the German weapons industry would not have been possible, either. Another result was forced labour that they called "compulsory military service". It cost me 18 months of my life. 
Moreover, both "C-parties" have – to this day – seen to it that the political and social characteristics of the FRG are such that it became an opportunistic and egoistic welfare system. Protection of your property has become the highest social value. Even the "C" in the name cannot camouflage that fact. 
Under CDU dominated governments, the state became a marionette of the industry, the destruction of the environment (air, water, soil, nature) was accepted and even promoted (!), as for instance can be seen in the war on the streets. It became the ruling task of the educational system that young people should be turned into consumers and trained to be the labouring masses for the industry. Social solidarity was misinterpreted and freedom was sacrificed. . 
Parties that, to this day, believe that all these measures were good will not get my vote.
Neither can I, these days, vote for the SPD and Green Party, because they not only supported all these things, but also must be made responsible for making foreign German Armed Forces activities possible. At the time, the red-green coalition broke a taboo:
The German Armed Forces were no longer exclusively for defence, but "in order to take world-wide responsibility". Consequently, that was the time when the FRG started to not only export weapons but also war. 
Unfortunately, if you take a close look at history, the polemic rhyme: "Who was the traitor, social democrats?" is only too true for the SPD. Even my agreeing with the ideal of social democracy cannot make up for this. 
As I see it, the Green Party developed from an idealistic-moralistic party to become an indoctrinated event – besides, I observe that the change from being an opposition to becoming a reigning party took place in an exceptionally foul way: ideals were sacrificed for positions and power.
I do not want to give my vote to the FDP. I am not really familiar with their negative historic achievements because I never took great notice of the party. However, in my perception, the FDP is and always was a party that – with the exception of a few protagonists – always acted rather opportunistic. It also basically always functioned as a party of patronage. And they received even more huge donations from industry than the other aforementioned parties. Besides: if someone demands and propagates FREEDOM yet does not know the meaning of the word, then I do not want to support them.
So what other parties do we have?
Currently, the AfD is rather successful. Well, I need not give reasons in this article why I cannot and will note vote for them. Just like the NPD is out of the question for me. Luckily, it seems like the NPD is no longer relevant. Regardless of the fact that, for reasons I cannot follow, the aforementioned parties constantly seem to try and forbid the NPD, rather than the AfD.
Next, let us take a look at the "Freien Wähler" and the Freie Bürger Union (FBU). In Wikipedia, several groups of voters  and one small party call themselves "Freie Bürger Union". They are present in various German cities and constituencies. Bavaria is a regional centre of these groups. And: they consist of bourgeois conservative or rightist-liberally  oriented regional communal politicians, activists and sometimes former representatives of the CDU/CSU who are no longer party members. I cannot give them my vote. 
Among other things, the Freien Wähler want to strengthen municipal self-administration. Their given reason for becoming candidates both on county and state level is that the politics of county and state undermine the independence of the municipalities The party is in favour of separate financial responsibility for the municipalities. On the European level, the party demands that excluding a region must become a set rule in parliament. I cannot vote for them.
So now I need to discuss the "Piraten". According to Wikipedia, this party considers itself the party of the Information Society and thus as part of the international movement for participation when it comes to the change, they give high priority to "digital revolution" and consequently the information society. I rather like that. In fact, I already voted for the Pirates once in the past. To me, they seemed like a party full of values that, luckily, did not have a programmatic approach. Instead, they basically want to provide their know-how on digitalization, which is a focal point of their agenda. I also knew some members of the Pirate party. They were small entrepreneurs or else freelancers. Some of them were quite nice. 
Then, however, the Pirates thought they had to write a program and thus give up the principle of free actions following the best possible knowledge. In my eyes, this was how they exchanged their agile souls for the hope of success. Ever since then (as a matter of course), their development was in one direction only: down. For me, they were no longer a party I could vote for. What a pity.
Now I already analysed 10 (in words: ten) parties and none of them can get my vote! Am I heading towards abstaining? Will I let my election-Euro go unused? Well, not all is lost, because there are a few parties left.
I find Die Linke in Wikipedia. It says that Die Linke (aka  Linkspartei )  was created through the merging of the SPD splitter WASG and the Linkspartei.PDS. The latter is a result of a re-naming of the SED successor PDS in 2005. This is how Die Linke suffers from a stigma that, to this day, has prevented it from becoming acceptable in society. Allegedly, there are still numerous SED and Stasi people on board, although this seems unlikely to me, if only for demographic reasons. If I were the Wahlomat kind of person, I would probably vote for "Die Linke", because in their program, I find quite a few things that I absolutely agree with. 
On the other hand, I own a small but industriously earned amount of money – and there is a historic fear in me that the communists might wish to take my millions away from me. As they say: "Only the most stupid calves will vote for their own butchers."
Apropos calves: there is a Song, but it is directed against the AfD – rather than against Die Linke. However, I do not wish to be a stupid calf.
On the other hand, perhaps I should vote for Die Linke, after all? With modern "democratic honesty", you should probably vote for the party that you like best. Consequently, I cannot discount the possibility of giving them my vote. Albeit without enthusiasm. But then, enthusiasm left me a long time ago.
But I have not yet reached that stage. I keep looking. Riding my bike to Unterhaching, I see a poster advertising "Die Grauen". I am thinking of my sparse pension. If I had nothing on top of it, I would be really poorly off. Regardless of the fact that I paid the highest possible pension insurance for decades.
However: Die Grauen have the slogan "For all Generations". What a disappointment. They are not in favour of us retired people, after all.
However, I find it nice, because I have children and grandchildren. And I want them, too, to be well off. 
According to Wikipedia, "Die Grauen" see themselves in the tradition of the movement Graue Panther that was founded in the 1970ies by Trude Unruh. As opposed to this movement, the party does not see itself as a party for the elderly, but instead has an all-encompassing political approach that they also want to see reflected in the name tag amendment. They formulate their philosophy in the foreword of the party program: "In a global world that moves faster and faster, Die Grauen want to combine the energy of youth with the experience of the elderly and form a society worth living in". Well, this seems to sound nice. For me, however, it contains too many buzzwords. So I will gladly forget Die Grauen.
I start getting desperate. I found a dozen parties – and only one of them is even remotely an option. But – as they say: never give up. If you fall down, you have to get up again. Clean your mouth and continue.
So I continue. And lo and behold, I see a poster with a very special message:
Don't be a Horst!
That is something I understand immediately. I definitely would not wish to be one. When he was Minister of Health in Berlin, he committed enough crimes. And now he is king of Bavaria. 
Except: the poster advertises "Die Partei". According to Wikipedia, DIE PARTEI  is a party for work, for a constitutional state, for animal protection, for elite promotion and for basis-democratic initiatives (Apronym: Die PARTEI). It is a German small party that was founded in 2004 by a few editors of the satire magazine Titanic and distinctly has parody character." 
We also read: Die PARTEI meets the legal requirements formulated in the Parteiengesetz. However, some doubt that their program is actually meant seriously. Among other things, they imitate characteristics and electoral campaign methods used by other parties and occasionally some of the members are seen on other party's events.
Well, basically I am the type of reader who reads POSTILLON, but you must never be too one-sided. "Die Partei" is also called the satire party. When I hear satire, I think cabaret. And immediately, I think of people like Bruno Jonas, Claus Wagner, Dieter Hildebrandt, Gerhard Polt, Jörg Hube, Josef Hader, Georg Schramm, Maximilian "Max" Uthoff, Sigi Zimmerschied, Urban Priol (Pelzig) and Werner Schneyder. Not to forget the much-loved Hanns Dieter Hüsch. These are all people I saw many times and some of them I was personally acquainted with. They all absolutely impressed me with their sensitivity, their sharp intellect and their precise logics. I admire how they were able to retain their sense of humour in the face of everything. These are people I managed to have honest discussions with quite quickly.
Most of the cabaret people I saw on TV or when I went to their shows made a huge impression on me. Maybe it makes sense, after all, to actually vote for a "satire party". Especially if such a party offers itself to frustrated non-voters who need to be persuaded to vote at all? 
Unfortunately, this party, too, has a shadow looming over it. A short time ago, I followed a constructive facebook discussion about whether or not anybody can call himself responsible if he votes for a satire party in times like ours, where the social spiral rapidly points downwards and huge problems loom over the horizon. Because times are basically the exact opposite of hilarious. 
As I see it, this is a serious argument. But then, maybe we should solve the problems with serious humour? So now I found another party besides Die Linke that might qualify as a recipient of my cross and one Euro.
However, I want more. This is not the way to get on. So now I use another concept of thought and ask myself what was the last relevant social change in Bavaria I considered progress and which party initiated it.
The answer is easy – it was Non-Smokers' Protection. In Bavaria, it has now even been enforced on the Octoberfest, which is something that seemed to be unthinkable for a long time. Consequently, this year, I can really look forward to the Octoberfest that takes place at the same time as the elections. I will spend the evening of election day with friends drinking in a smoke-free environment. In Bavaria, the protection of non-smokers was initiated after a plebiscite "Non-Smokers's Protection" on July, 4th,2010 after a successful  petition for a referendum  "For true non-smokers' protection!". The petition had aimed at changing the Bavarian Health Protection Law (Gesundheitsschutzgesetz, GSG). As a consequence, they eventually installed a ban on smoking  in all pubs without exception. The C party had been against it on the grounds that, allegedly, the entire Bavarian restaurant sector would be ruined. The initiative had come from Sebastian Frankenberger and the ÖDP.
Well, my discussion of parties had actually not yet mentioned the ÖDP. Incidentally, their program is a fairly good match to my ideas. However, I sometimes fear that there might be a lot of protestant frugality and catholic saintliness in this party. However, as long as the goals are the right ones and I am not forced to become a catholic…
So now I found three parties that might actually be worthy of my vote: Die Linke, the Partei and the ÖDP. During the next few weeks, I will gather some more information and think about it – and then I will decide. After all, I know full well that decisions are always made under uncertainty.
And now, for the time being, there is an end to me "outings".
RMD
(Translated by EG)
P.S.
Today, when I rode my bike home, I saw a DKP poster at the Ottobrunn S-Bahn station. It said: "More Income, Less Armament". Well, that sounds reasonable and rational. But can anybody vote for DKP? Somehow or other, that would be strange.