A vampire's vicious circle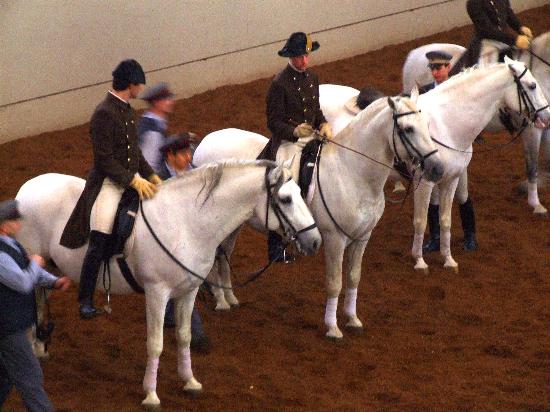 Elias Hupka-Hürlimann has now been living in Hanau for quite some time. Because it is Halloween, he finally wants a wish he has long had to come true: for the first time ever, he organizes an elaborate vampire party in his big flat, which is part of a Hanau Old Town Villa. This is going to be one party where nothing has been forgotten! Especially not first quality blood! His girl-friend Susanne advises him to order the famous 'Vienna Blood' offered by a famous Vienna agency situated in the Blood Lane of Vienna's First District! Elias calls them on a Tuesday; after the second ring, a young voice answers:
• International Vampire Party Service 'Blood Lust' – this is Gottlieb Bissinger speaking – how can I help you?
• ………………………………………..
• Well, Mister Herr Hupka-Hürlimann, I am truly delighted to hear you are calling us at the recommendation of someone else. It means we are probably often doing the right thing and our customers are happy with what they get, doesn't it?
• ………………………………………..
• May I ask where this German city of Hanau you are calling from is situated?
• ………………………………………..
• Ah – it is near Frankfurt on the river Main – yes, of course, everybody is familiar with that! However, Hanau is a city I have never heard about. But that is certainly not a problem – in fact, isn't it nice to know that even townships like Hanau have their own vampires? That gives us hope?
• ………………………………………..
• Well – you see, Mister Hupka-Hürlimann, in Vienna, we do not only have Heurige and Coffee Shops, but also a very dignified 'Vampire Blood Service'!
• ………………………………………..
• Actually, Mister Hupka-Hürlimann, you should not forget that we here in Austria have a century old vampire tradition.
• ………………………………………..
• Certainly not England – the first documented vampire ever came from Istria in Croatia, which as early as 200 years ago became part of the Austrian-Hungarian Monarchy. This is a fact!
• ………………………………………..
• Prey, do laugh – after all, we all need some fun, Mister Hupka-Hürlimann! It is rather nice to know that we already understand each other well enough to share a good laugh. That is the kind of thing that makes everything a lot easier, isn't it?
• ………………………………………..
• Naturally, Vienna is a fantastic place for Vampires! To tell the truth, here in this city, they do not only appreciate the occasional sip of wine, but also the tasty suck of blood! Especially if it originated with the right kind of bunny and has the desired flow to it!
• ………………………………………..
• No, no – there is certainly no shortage! You see, we have all those retired persons in Vienna, an ample supply of choir boys and masses of Lipizzaner horses! Now this is something you will probably not believe, but the very young suckers, that is to say, the 'bloody young lollers' really like to first practice with one of those dripping retired necks before proceeding with particular lust by using the white young necks of choir boys or choir girls! Well, and for every day, they sometimes take a Lipizzaner horse – this is simply a fact of life!!
• ……………………………………….
• Of course not during the performances of the 'Spanish Riding School", Mister Hupka-Hürlimann, that goes without saying! I mean afterwards, when the Lipizzaner horses have been taken back to their stables and are tired and hardly able to move. …
• ………………………………………..
• No, we do not exclusively staff our company with vampires! That would be something the inspectorate division would not permit! Here in this country, everything is well regulated, as everybody knows. Even the vampire quota! In fact, it is quite possible that this regulation originated as early as the monarchy?
• ………………………………………..
• Of course, Mister Hupka-Hürlimann, all must always be in order! In our delicate blood business, anything else would be unthinkable. What do you think how many 'Good People' constantly are on our backs, wanting to let something stick with us! We have to be extra careful at all times …
• ………………………………………..
• Exactly! And since we have these restrictions for our employees, Mister Hupka- Hürlimann, we only employ true vampires in very limited numbers in our party service – everything else would be much too expensive, anyway!
• ………………………………………..
• No way! What do you think! We at the party service 'Blood Lust' are organized in such a way that 70% of the employees are so-called NVP-s, that is 'Non Vampire People'! And of the remaining 30%, 20% are HVP-s, that is 'Hetero Vampire People', which means that they are sometimes this and sometimes that. Only 10%, Mister Hupka-Hürlimann, are true PVP-s, i.e. 'Pure Vampire People'! As you see, the ratio is truly minimal!
• ………………………………………..
• You are perfectly correct! The press makes far too much ado about it! If you are honest, you really cannot say there is a vampire excess here in the entire EU. In fact, we have a sad lack! A few more would actually be quite a good thing for all this 'SpinTopGame ', you can believe me…
• ………………………………………..
• Correct – as you can see in our team! We here in our optimized service department 'Blood Lust' are no more than six people!
• ………………………………………..
• What? You are asking if only six out of ten employees are true vampires?
• ………………………………………..
• Yes, that is absolutely correct, Mister Hupka-Hürlimann! I see you must be a true mathematician, otherwise you would not have done the computation that quickly! Congratulations!
• ………………………………………..
• How we handle the six out of ten employees?
• ………………………………………..
. Well, it is very simple: it means that Hubert, our only vampire, only works and acquires after midnight – that is how easy it is!
• ………………………………………..
• Certainly, sir. As you see, sometimes matters are easier than one would have assumed? But now, what about your order, Mister Hupka-Hürlimann? What exactly can we provide for you?
• ………………………………… ..
• Leiwand – well, it certainly facilitates things if you already informed yourself on our homepage about all the products and services we offer.
• ………………………………………..
• You definitely can order everything immediately via telephone! We are used to not making much of a fuss about things!
• ………………………………………..
• Just tell me all you need, Mister Hupka-Hürlimann – and I will enter everything in our central computer:
• ………………………………………..
• I understand – you want 50 litres of bio blood type A and 30 litres of bio blood type AB, but none of blood type B! Your German guests are not keen on this one! Well, this is interesting information, Mister Hupka-Hürlimann!
• ………………………………………..
• Yes, you are right! Blood type B tastes a little stale, doesn't it? Your experts in Hanau will probably call it furry! Now tell me, are you particular about the Rhesus Factor?
• ……………………………………….
• No! Well, I can easily understand that! Yes, you are absolutely correct: as far as taste is concerned, the Rhesus Factor really is not a big deal; especially if you serve it sparkled on lots of ice! You will taste practically no difference between the rhesus factors: neither in the bouquet, nor as you swallow it!
• ………………………………………
• Is there anything else you would like, Mister Hupka-Hürlimann?
• ………………………………………
• What? You want to know what the 'bio ' in our blood product label means?
• ………………………………………
• To be sure! Basically, you can say blood is always bio! But in our case it means that it is really the purest quality, still having this inimitable blood smell! After all, ours is a certified brand – if you know what I mean.
• ………………………………………
• Well – as I am sure you read in our prospectus, we also deliver blood products in totally different flavours!
• ……………………………………….
• Yes! That is blood we mostly get from passionate wine drinkers. It smells just a little bit of 'Blauem Zweigelt' or 'Grünem Veltliner'! Or of Riesling! But we are talking really only a very tiny bit of flavour. This is something for real gourmets! You have to be blessed with an extremely fine-tuned tongue, Mister Hupka-Hürlimann! Incidentally, currently we also have huge quantities of blood with a delicious Vodka flavour for the not quite so fine-tuned tongue! I would very much recommend it if you want something really noticeable – not just some subtlety!
• ………………………………………..
• Indeed, Mister Hupka-Hürlimann, this blood is imported from the Ukraine on a daily basis, which makes it excellent quality, since it has been directly flown here from the war zone!
• ………………………………………..
• Yes – I am sure you want to try it – it is truly delicious and extravagant. I am sure your party guests will relish every drop of it. …
• ………………………………………..
So here I am adding another 10 litres of AB with Vodka flavour and another five litres AB with 'Blauen Zweigelt – body' to your order. Great, Mister Hupka-Hürlimann! This is such a well-balanced order that I can only congratulate you in the most sincere way in the name of our house! Truly!
• ………………………………………..
• What? Who are our suppliers? Well, we do it all through the very professional Amazone Drone Service! They are just top! Their deliveries are reliable and always on time! Never any problems!
• ………………………………………..
• You are right! This is another sector where Amazone cooperates directly with the NSA. Consequently, they always know practically in real-time where and when the latest blood sources can be tapped …
• ………………………………………..
• Yes, it is truly a great thing! There is no other way to say it! At long last, they found a use of modern technology that absolutely makes sense! Apart from this, they only use technology for nonsense, don't they?
• ………………………………………..
• Yes – so again many thanks for your order, Mister Hupka-Hürlimann! I hope you will soon again be our customer! And as I said: delivery will be prompt and discrete! Just like is always our custom in this house!
• …………………………………………..
• And a special greeting from colleague to colleague! I guess you are also one of those true blood suckers, just like I am?
• …………………………………………..
• You know, something always tells me immediately! This kind of similarity makes you a nice person in my eyes, even if you are a Piefke! No offense meant! And greetings again…
KH
(Translated by EG)