Carl and Gerlinde (XIV)
Why did she have to go to Mecklenburg-Western-Pomerania? Nobody ever went there!
To be sure, one of her aunts celebrated her hundred-and-second birthday – and on this special occasion, she wanted to gather the entire family around her one last time. …
But Carl secretly thought to himself they could easily have passed on this one. After all, she had never been all that intimate with Aunt Irmgard, had she? Or was there something to inherit here and he did not yet know about it?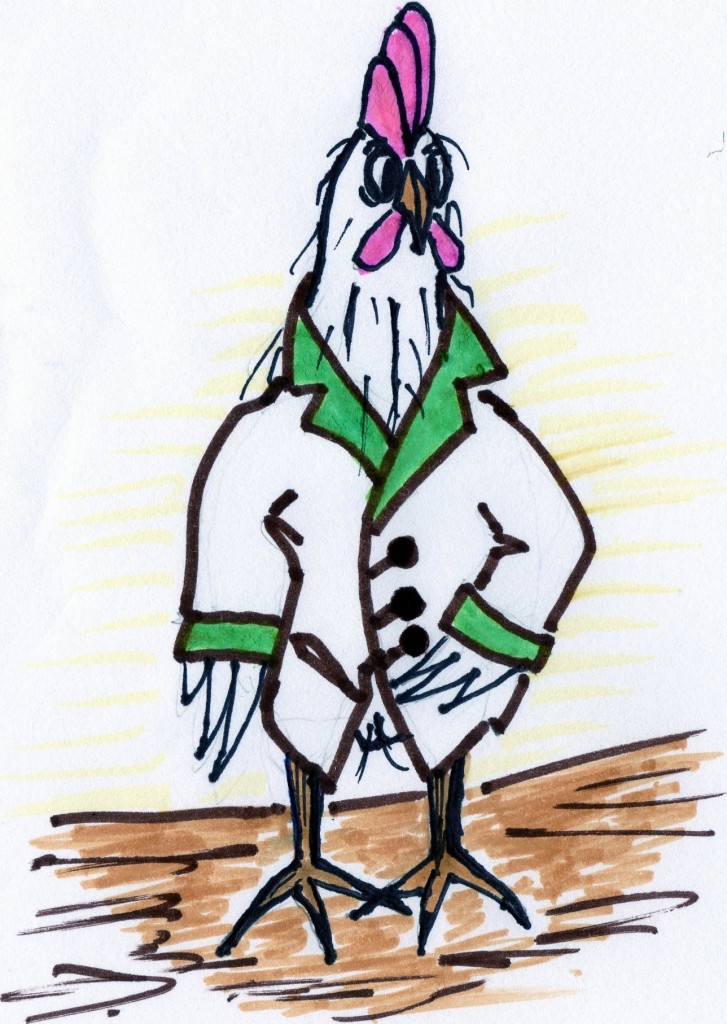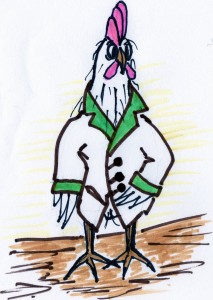 However, when Gerlinde joyfully exited the train and said it had been such a wonderful, sentimental party, he almost was a little ashamed for having been so small-minded and prejudiced. Still, on the way back to the car, he again considered himself lucky for not having had to attend this Mecklenburg-Western-Pomeranian ordeal. He told Gerlinde no less than three times how he had missed her during those four days she had been absent……
And back at home, when he surprised her with stewed rabbit legs in mustard sauce, he heard no less than five lengthy "ah"-s, along with six raised eyes of her somewhat tilted variety which he really never could get enough of!
Neither did the seven glasses of Pinot Grigio fail to have the desired effect: Carl definitely had to tell Gerlinde about the faux-pas that had happened to their common friend Kurt while she had enjoyed herself in Mecklenburg-Western-Pomerania. Because Kurt had been talked to by an enthusiastic Italian sitting in his dusty car who had laughed and asked directions to the "motorway" south …
"Well go this street down, turn to the left, then go to the right and straight on you will find a Autobahnsign" was, according to Kurt, what he had replied …
"Okay thank you", the humorous fellow had called. He was a truly nice guy. Gerlinde, I am sure you, too, would have taken to him. …
"Are you telling me Kurt told it in this awy, Carl?" Gerlinde sceptically asked.
"Indeed, he did! And the Italian also wanted to know what profession I – that is Kurt – had, saying: "I work in fashion, you know? Armani you know, Armani in Rome"
"Oh – Rome…" replied Kurt.
Whereupon the Italian said: "do you like Italy? Have you been there?"
"Yes in Südtirol!"
"But Carl, Kurt has never been in Southern Tyrolia, we were the ones who were there?" Gerlinde got a little upset.
"Yes, of course, but the Italian then replied: "I, in Rome, big fashion shop, together with Papa…"
And then: "look, I will give you something; I won in the casino. I am so happy"…
"Unbelievable what Kurt told you?", Gerlinde started getting strangely mystified.
"Yes, and the Italian was perhaps thirty-five years old and terribly charming. In a nutshell, he was exactly as you like them, those cute Italians…", said Carl. He almost looked like there were something to make up for and took another huge swig of the Pinot Grigio …
"Why would Kurt presume to know what kinds of Italians I like?"
"Well, anyway. The Italian fellow said "Look"  and showed us a great Armani brochure with super leather jackets made in Rome and exported to the entire world …
"Look, here is one", he suddenly said in quite fluent German. Then he grabbed a similar leather jacket lying on his rear seat that looked exactly like in the brochure, except it was still wrapped in its protective plastic sack …
"What height you… ?…Number size?"
"Dunno …"
"Why would you not know, Carl", asked Gerlinde with surprise. Now she, too, had to take a huge swig of the tangy wine.
"Well, I certainly know my size, but Kurt – according to his report – did not know his. And the Italian said: "Look here, I won so much in the casino tonight. I am so happy. I will make a gift of this jacket to you for telling me the way to the 'Motorway'… look to brochure, otherwise I sell them …"
"No", I said, "I cannot accept that. It is far too much for this ridiculous information I gave you…"
"Was that what you said?", Gerlinde found it hard to believe.
"No, Kurt did. And the Italian who worked for Armani said: "here, take it, we have a huge store in Rome and many, many leather jackets… or is it that you do not like Italians …"
"Not at all, not at all …"
"Then why don't you inspect this black Nappa leather jacket. It totally soft, just touch…"
"Yes, really great", I said.
"You?"
"Well, of course I mean Kurt, because he said the fellow was terribly nice and then he grabbed a second jacket and said: "This one is for you wife, but only if you come to visit me on Rome – without the wife!"
"You know how we Italians tick, ton't you?", that was what he said while he pressed his left forefinger under his left eye and grinned …
And when Kurt had declined, he said "why? It is a gift, because I had such a fantastic night in the casino, with two Czech girls, totally hot …"
"No, definitely not …"
But by then I already stook in front of his car holding two leather jackets – and he grinned and said: "Do you have an idea what one of them costs?"
"Not the slightest."
"Take a guess …"
"Perhaps 350.- or thereabouts..?"
"You really do not even start to understand, do you? That is far too little! In fact, it costs 1,200 Euros, it really does – but I am giving it away to you. Today, I could not care less – I had such a hot night with two Czech girls, lost 16,000 Euros. Mind you, 16,000.-! My father is going to kill me back in Rome, but so what …"
We – I mean Kurt – stood there in front of the car totally stunned holding two huge plastic containers with leather jackets in them! Something like this happening felt just like a dream. And how lightweight they were! That alone was proof that they must be the real thing!
"And the fellow was really delighted to see me look so happy, Gerlinde. I swear!"
"Carl, I am sure you mean Kurt when you say "me", don't you?"
"Yes, because – fortunately – now the charming Italian guy also had a wish, so, my dear Gerlinde, I actually found I could reciprocate …."
"But now I must ask your help" was what he said, looking totally unhappy. "I must say I am ashamed to say it, but I have a huge problem. I have no Diesel fuel left and have to go all the way to Rome. Do you think you could help me? I am so ashamed – but as I said, I lost 16,000.- Euros. Now there is nothing left …"
"Well, how much do you need?"
"How much do you think you could spare?"
"I don't know …"
"Well, I guess all the way to Rome will use up 300 litres of Diesel fuel", the nice guy said. He was now totally devastated and small – nothing left of his hilarity …
Hm – well, that was perhaps 400 Euros the nice fellow needed for Diesel fuel. As opposed to 2,400.- for jackets I held in my arms. In this kind of situation, you certrainly cannot be stingy, can you? After all, I had just cashed 400 Euros from my account…
"Will 400 Euros suffice? It should take you some way?"
"Well, if that is the amount by which you can help me, then I will take it. But I feel so bad about it …"
"Come on,…",  I said. I put down both sacks and took out my briefcase "unfortunately, I have no more, sorry …"
"Okay", said the nice fellow, "if you really want to help me, then I am going to take it. Regardless of the shame and the fear of my father …"
"That is okay", I said with a nonchalant movement of my hand. The fellow laughed out loud – far too loud – quickly closed his car windows and was gone at extremely high speed.…
"Was it Kurt who said 'that is okay"?, now Gerlinde's questions got more and more insistent.
"Exactly, Kurt …" Carl grumbled while his eyes moved to the ninth, already empty, glass…
And the two terrible leather imitates Gerlinde found in the rubbish by accident seven days later were probably put in there by Kurt – who was so scared of Hannelore that he had to secretly smuggle them into theirs. How else could the Armani leather jackets – which were now about ten per cent of what they had originally weighed – have come to end up in there?
KH
(Translated by EG)