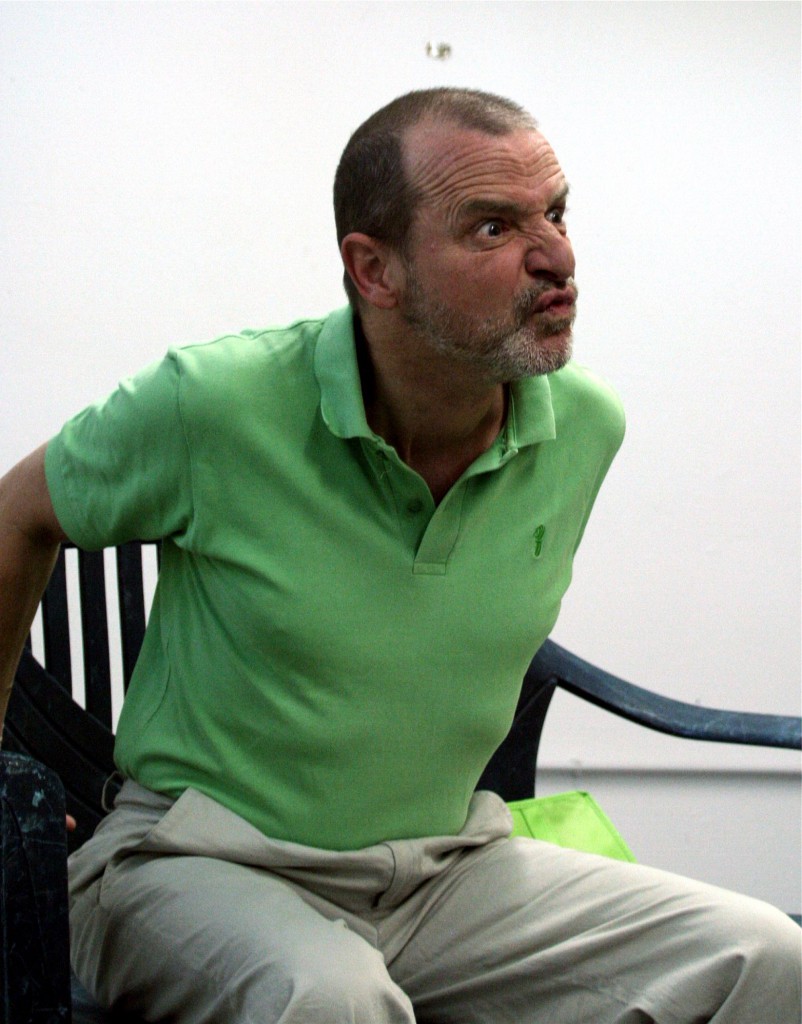 This is the third time that the Torturmtheater did their rehearsals to a new piece in the offices of InterFace AG in Unterhaching.
After "Fast Perfekt" by Nicole Moeller and "Sag nix!" – the love dialogues by Fitzgerald Kusz –it was now the "Norman" by  Mike Stott. "Norman" is a one-person performance translated into German by Gerda Poschmann-Reichenau.
Norman is played by Christian Buse and directed by Eos Schopohl. Those two spent several weeks working quite hard in our KreatIF room.
I was lucky enough to watch a few minutes of rehearsals and was truly impressed. And I will definitely again go and watch the performance.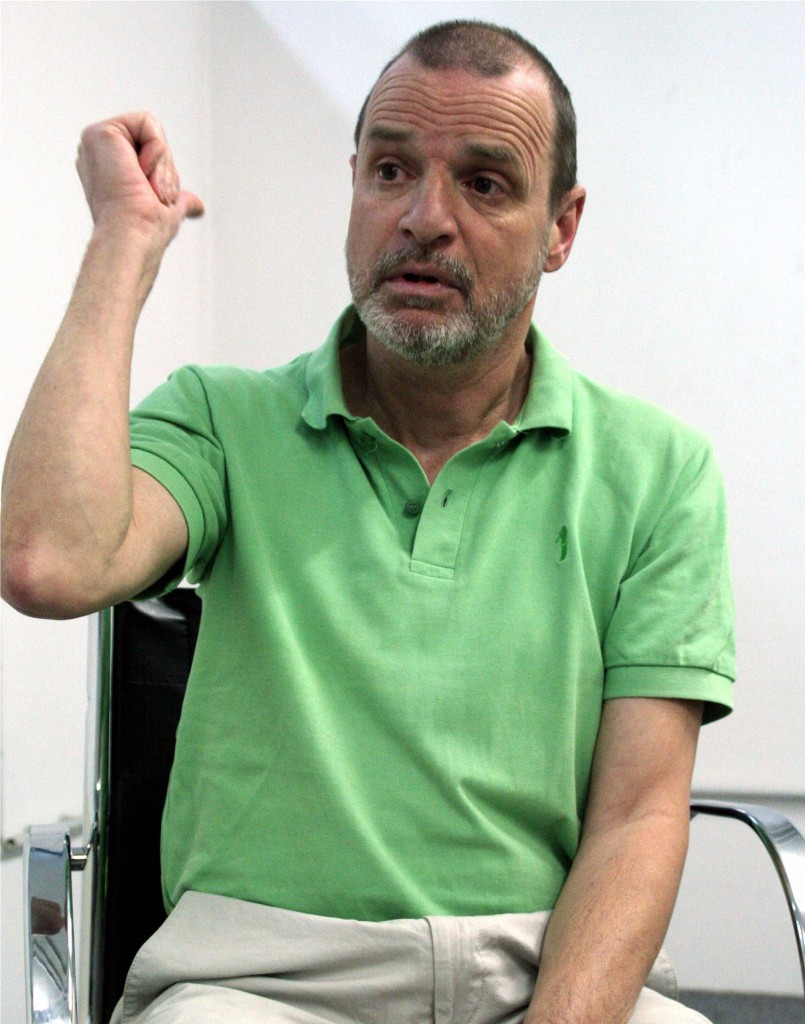 The premiere in the Torturmtheater in Sommerhausen will be on Wednesday, June, 3rd, 2015 at 8 p.m. And starting from then, there will be performances for two months.
Angelika Relin is the boss and creative muse of the perhaps most exquisite theatre in Germany. Again and again, she manages to bring great theatre onto the stage under the roof of the tower.
This is all I want to say about it at this time.
But: Angelika took scene pictures during rehearsals and sent me some of them. I think they are great and can actually publish them here.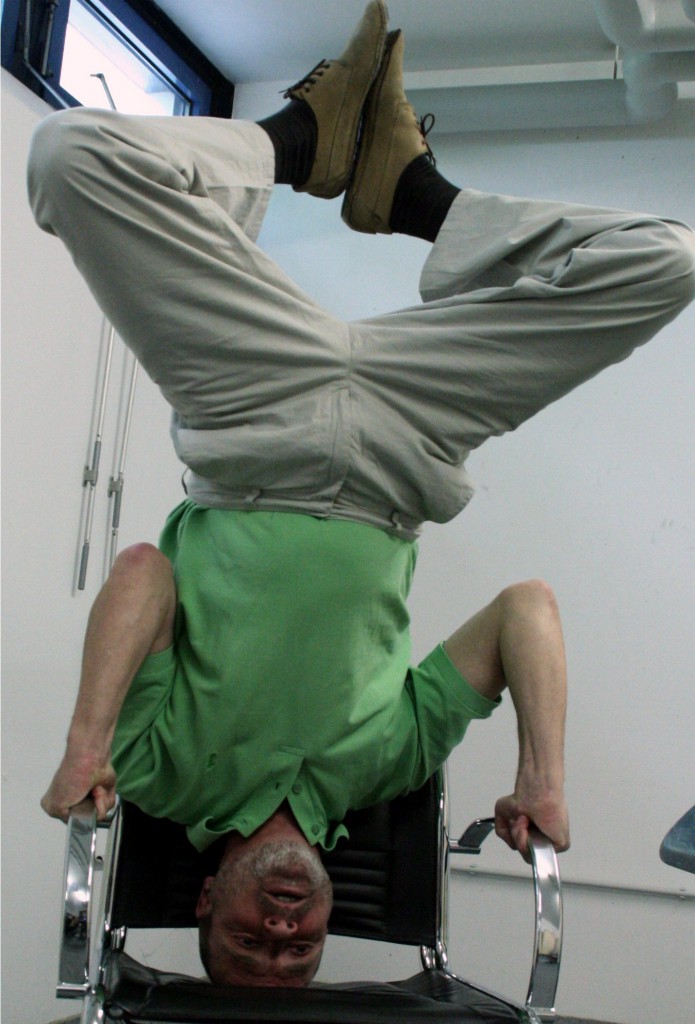 Incidentally, a trip to Sommerhausen is well worth it. To be sure, it is just a small but very beautiful village. There are a few nice hotels and you can eat well.
How to get there:
The best option is to take the Regional-Express to Winterhausen (coming from Ansbach or Würzburg). From the Winterhausen railway station, it is a nice and leisurely walk across the Main bridge to the Sommerhausen theatre. Exactly one kilometre.
In order not to make you guess endlessly when you see the left picture – yes, Christian Buse is standing on his head.
RMD
(Translated by EG)