After the concert is before the concert! 🙂
… that is what Evelyn wrote to me. After all, she has now been singing with the Arcis-Vocalisten with great enthusiasm and fascination for two years. Among the non-professional Munich choirs, they are something like a league of their own – and in 2015, they celebrate their 10th anniversary. To give this special occasion a suitable setting, they sing the "Vesperae Beatae Viginae" by Claudio Monteverdi in der Munich Sendling Himmelfahrtskirche.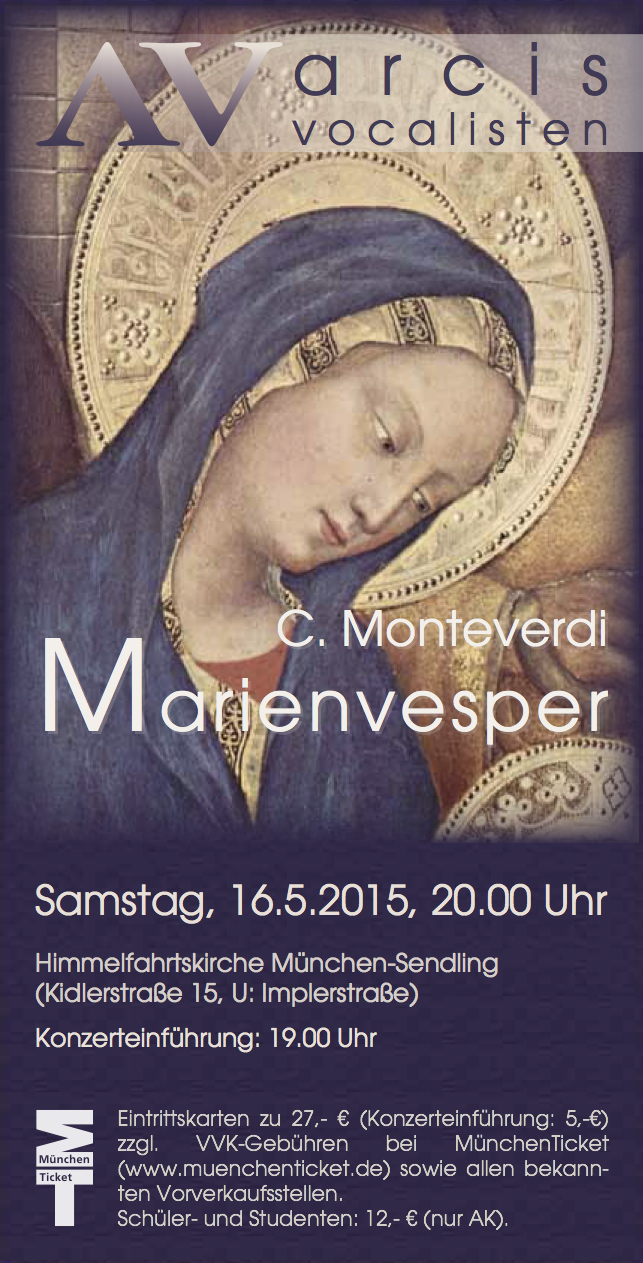 For IF Blog readers who wish to listen to the concert, there is again a special discount. Please contact me!
RMD
(Translated by EG)