I was lucky: first, there was the opportunity of seeing the Oberammergau "Passion of Christ" and then of going to see "Carmen" in the Arena of Verona. And it all happened inside two weeks. I used to be sceptical, never doing this kind of thing. Now I gladly tried it – and I am fascinated.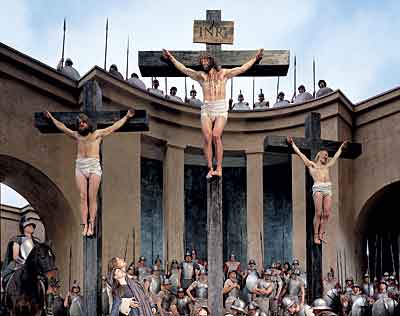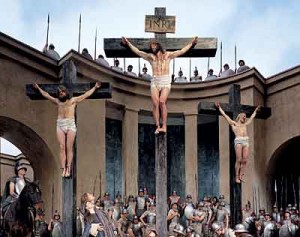 Here is my report:
Tickets for Oberammergau literally fell into my hands. One of my friends (and IF blog author) was in a position to offer tickets. I felt I could not miss this opportunity.
My remaining scepticism was wiped away when my friend reminded me that the event only takes place once in 10 years. After all, I turned sixty this June.
Consequently, I was on my way to the meeting point at Fürstenried on June, 29th, at 11 a.m. In an ecologically correct manner .
🙂 we sat four in a car. It was a really hot day. We ate a light supper in Murnau – and then moved on to the shuttle parking place for Oberammergau.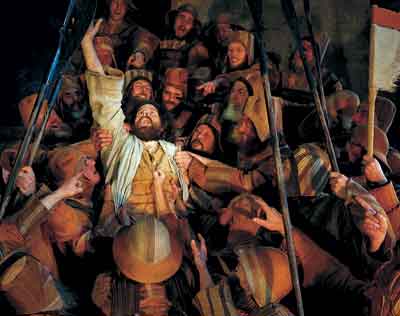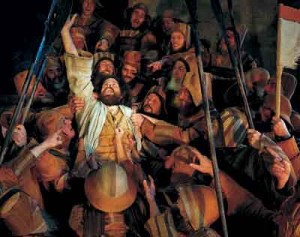 The play started at 2.30 p.m. It was three hours without break until 5.20 p.m.! Then there was a break until 8 p.m. After some sightseeing in Oberammergau and the at local administration offices, we ended up in a really nice Greek restaurant.
But here is what this article was supposed to be about – the play: it was really worth the effort, even if – as we all know – the subject manner is rather double-edged…
But the production by Christian Stückl is really first class. The producer, who made his name at the "Münchner Volkstheater" shows how monumental theatre can be exciting enough to even make me remain attentive without major problems for 6 hours.
And then there is a wonderful orchestra, a huge choir, hundreds of actors and, above all, the "living pictures". They, in particular, were something I found it hard to keep my eyes off of. As far as the spectator (I am sure the same is not true for the actors who had grown stiff) was concerned, the curtain was drawn far too soon.
Also, Oberammergau really made me eager to go to Verona. I will write about my trip to see "Carmen" at June, 10th/11th in another article …
RMD
(Translated by EG)