Jolly Kunjappu
»Jumbo's first birthday. Celebrate your life.«
Acryl and wax crayon on canvas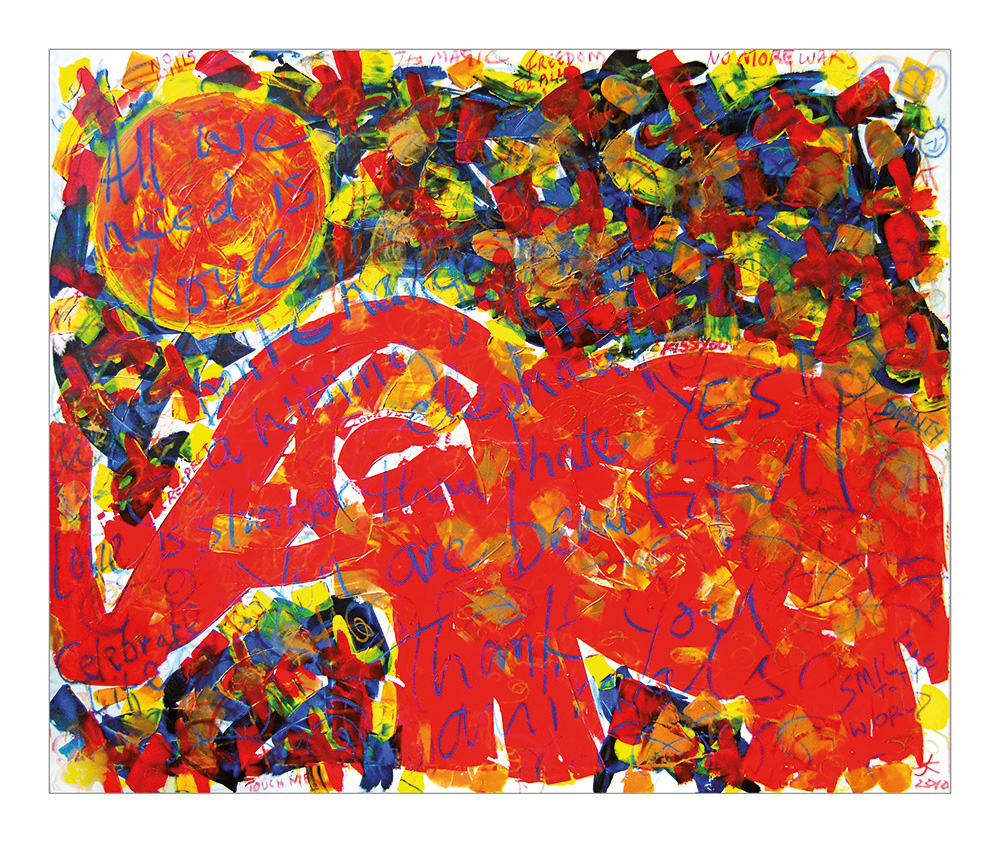 This beautiful picture drawn by my friend Jolly was what is printed on the front side of the InterFace AG 2013-Christmas Card. We selected it because it is colourful, exudes a message of courage, joy and freedom and because it is a symbol for "Merry Christmas" totally neutral in terms of religion and culture.
Jolly was born in Madras (Chennai) in Southern India in 1950. I was born in the same year in Augsburg/Bavaria. Jolly is a philosopher, composer and musician, painter, keynote speaker and performance artist. In his spare time, he also owns a very special Indian restaurant in the Zweibrückenstr. (Indian Mango – quite close to the Deutsches Museeum). He has been living in Munich since 1970 and he works all around the world.
I am a day labourer, free spirit, entrepreneur, father of a family and much more. I particularly like eating out at the Indian Mango. For instance today.
Jolly and I are brothers in spirit. With his picture, we wish you and all those you love, as well as the entire world, a very peaceful, happy Christmas in harmony. And may philanthropy dominate in your lives in 2014 and may your world be free of enmity.
RMD
(Translated by EG)