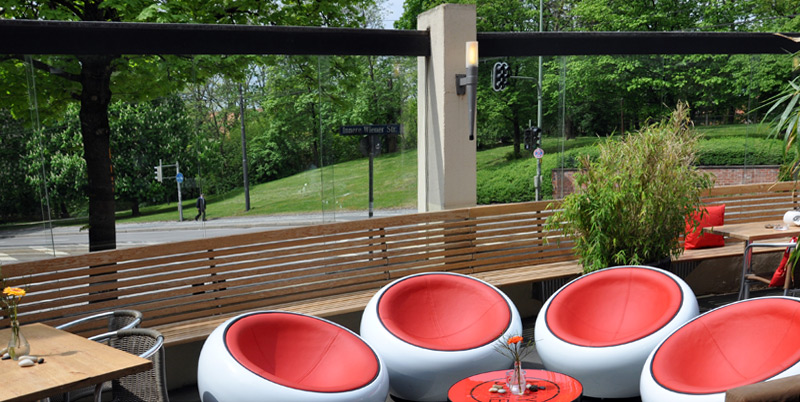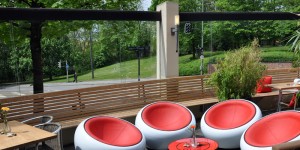 There are three places in Munich that answer to my personal description of "office". Of course, my "Main Office" is in Unterhaching.
My "Home Office" is in Riemerling. My bed is my favourite – but not exclusive – writing place.
I also have a City Office. Currently, it is the Café Atlas – which now, as an adjustment to the modern world, is only called Atlas. The address is Innere Wiener Str. 2, just behind the Gasteig, bordering beautiful Haidhausen.
If I meet friends coming from the opposite side of Munich or from downtown, I find it rather nice meeting there. However, when I go there, I mostly sit on the comfortable chairs, instead of the red bowls you see on the picture.
I was first taken to the Atlas by Frau Professor Dr. Kathrin M. Möslein. She lives in Haidhausen. The Café Atlas is her residential restaurant (now I really hope I have not said something I should not have).
The Atlas is a place where you can feel cosy. All the waiters and waitresses are very friendly, there is a nice atmosphere and you can eat well for reasonable prices.
For a biker coming from the South-East of Munich, the restaurant has another huge advantage. He does not need to go down the hill towards the river Isar – and consequently will not have to go back up on the way back home.
But there is one disadvantage to the City Office – there is no WLAN. That really puts a damper on my enthusiasm for it. In fact, it is something the owner might think about improving. At least for regular guests.
RMD
(Translated by EG)