On Thursday, April, 11th, our first IF Forum speaker of the year 2013, Bernhard Echte did a marvellous job with his presentation about:  Jean Paul, the Entrepreneur (Jean Paul, der Unternehmer).
In a fascinating manner, Herr Echte built the bridge between modern life and concepts and those around two hundred years ago. He gave us some sort of modern guide line which values to stick to as an entrepreneur if you want to be a success and then preserve said success. During the entire presentation, he never forgot to give countless examples taken from the events around and the life of Jean Paul.
Our speaker particularly impressed the audience with his historical competence. He managed to draw us all into the time he spoke about with excitement and precision, right up until the last phase of Jean-Paul's life – which was spent in misery during the Napoleonic Wars.
We will publish the video recording of the presentation soon. For now, here are a few pictures taken during the event: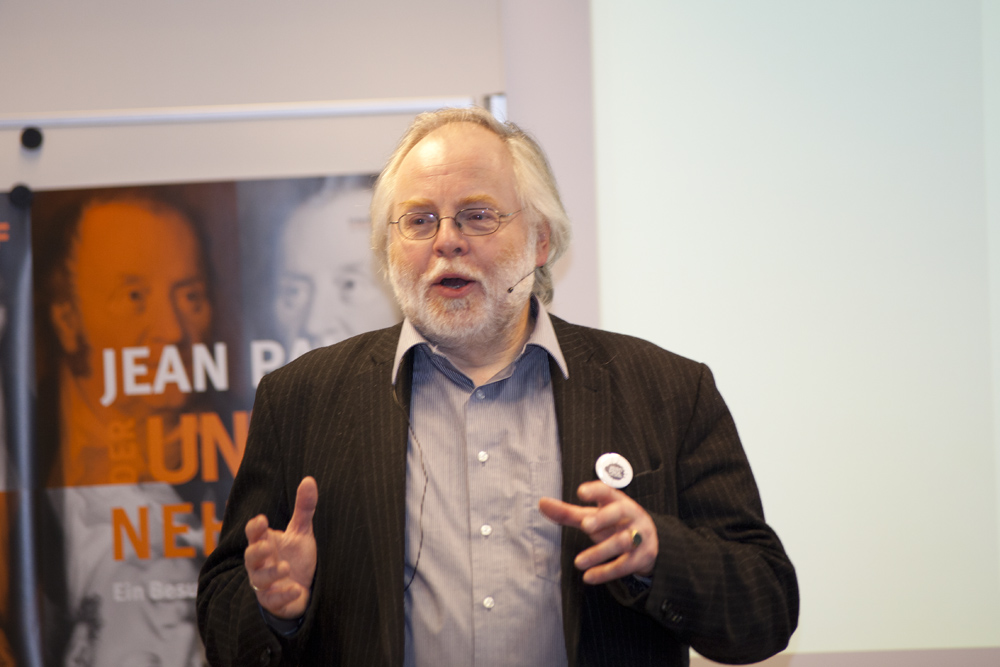 Bernhard Echte, a competent speaker, always with a smile on his face…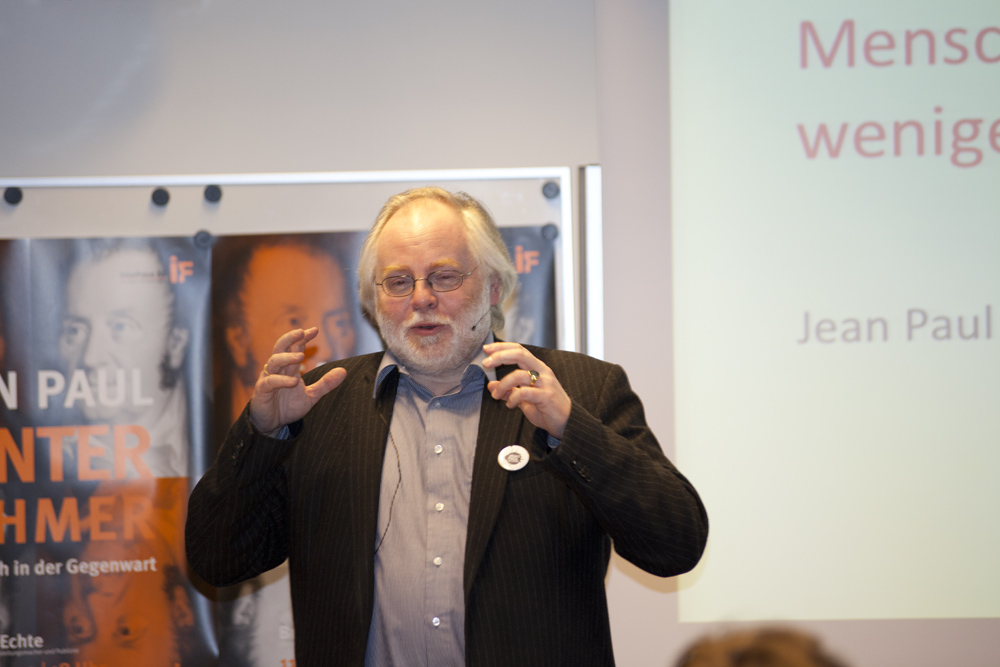 … who manages to really take his audience along.
At the end of the discussion, he has more than deserved our gratitude!
RMD
(Translated  by EG)
P.S.
The pictures were taken by Johannes Naumann.