After the concert is before the concert!
This is apparently the motto of the Arcis-Vocalisten! As early as August, 6th, they and their partners will, again, present a work of music: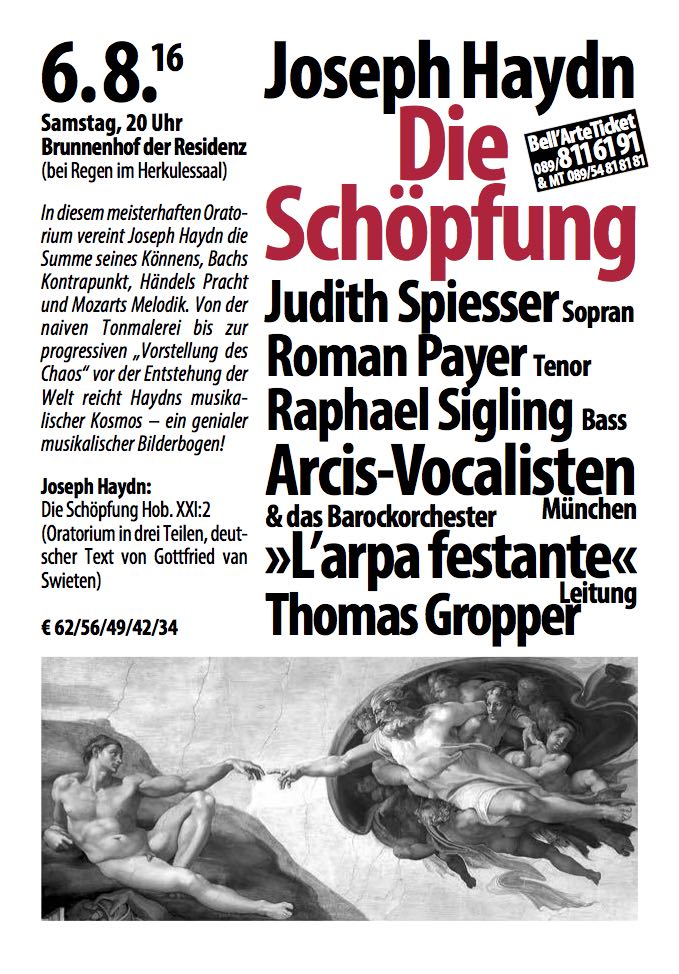 In this brilliant oratorio, Haydn combines the sum of his own competence with Bach's counterpoint, Händel's magnificence and Mozart's melodiousness. Haydn's musical cosmos stretches from naïve tone painting to a progressive "Introduction of the Chaos" before the world was created – an ingenious musical sheet of pictures.
Again, I cannot go there. Because two very cherished friends of mine celebrate their 60ieth birthday. But perhaps you can go? I am sure you will not regret it!
RMD
(Translated by EG)
P.S.
For IF Blog readers who are interested, there is a special discount …
Just send  me an E-Mail titled: Haydn.