Another 15 nights before Christmas!

The first Saturday in December is always when I reunite with my ex-classmates. This time, it was the fortieth anniversary!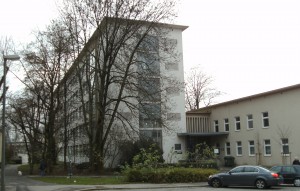 I graduated from "Jocob-Fugger Grammar School" in Augsburg in 1969. And since this was our 40ieth anniversary, the deputy director of the grammar school, Herr Kugelmann, led us through the venerated rooms of the school where we used to be taught in 1969.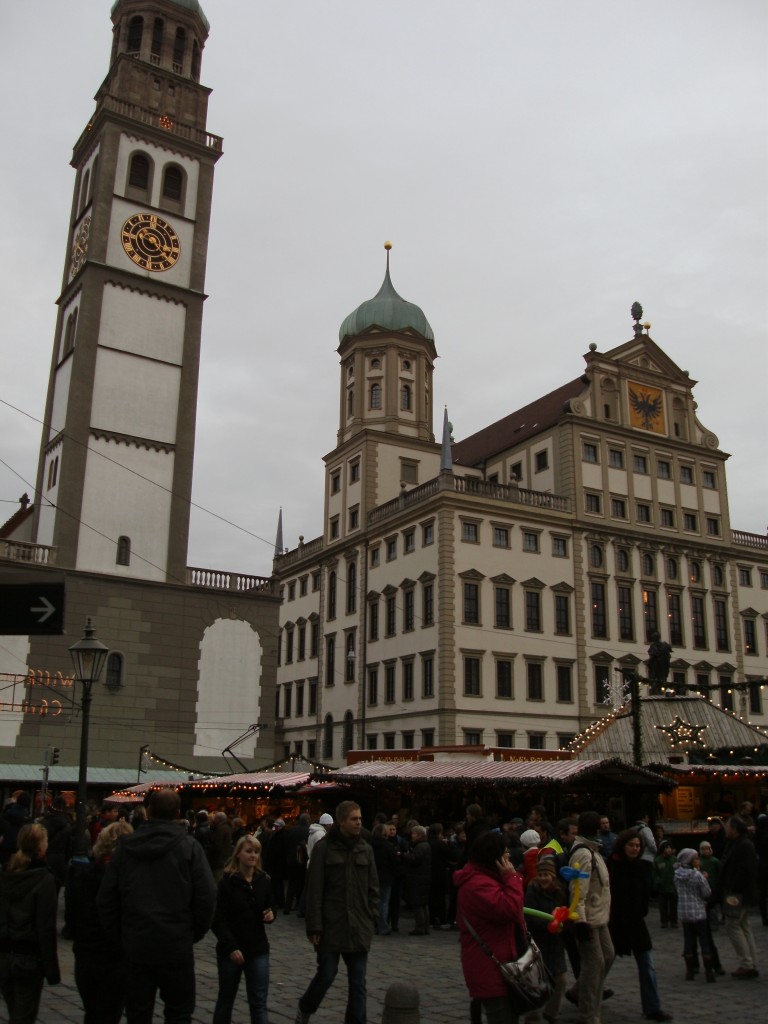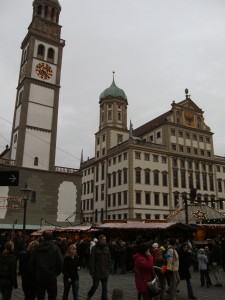 As soon as I sat in the train to Augsburg, I started making use of the travelling time and prepare for dealing with the past. The trip to the annual reunion turned into a mental "sentimental journey".
I walked from the railway station to Königsplatz, then along Annastrasse passing the town market towards the city hall. And I passed many places of reminiscence, for instance the "Rehak".  The town has changed. Quite a few buildings I remembered were no longer there.
Of course, the place in front of Augsburg city hall serves as Christmas Market location in December. 45 years ago, there was a photography competition in our school: who can best catch the atmosphere?
In those days, the pictures were mostly black-and-white. I did not win.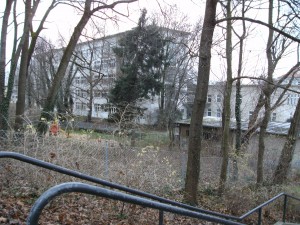 And then I had to say good-bye to the city hall. I walked towards the town theatre, passing our former favourite pizza place, the Firenze. Another left turn, down the steps, and there it was: our old school building. I immediately imagined myself back to the time between 49 and 40 years ago.
What a feeling. Consequently, here I selected one of the most wonderful sad-beautiful songs of the world, the Sentimental journey …
Here is the "Sentimental story" by Gene Tierney:
by Zi Sentner & His Orchestra:
And a few pictures along with the beautiful music:
RMD
(Translated by EG)