Here is a short instruction 
(not just for the IF blog)
Being an enthusiastic user of my new Kindle, I find it great that I can now read Süddeutsche, Zeit, Spiegel and much more, as well as browse through the IF blog, while sitting in the S-Bahn train.
🙂 The "installation" is a little tiresome, but afterwards…
First, I installed the program Calibre on my computer. It is a free Open Source e-book management application. Using it makes it possible to convert books and files into the "Amazon format". But you can also call up RSS feeds and then transfer them to the Kindle.
For installation, you have the option "call up news".
You can choose between:
Time-controlled download of messages:
what you get is countless pre-arranged RSS feeds, among others currently 68 newspapers, some of them free.
Add new individual news source:
that is what I need in order to be able to read the IF blog on my Kindle in the future.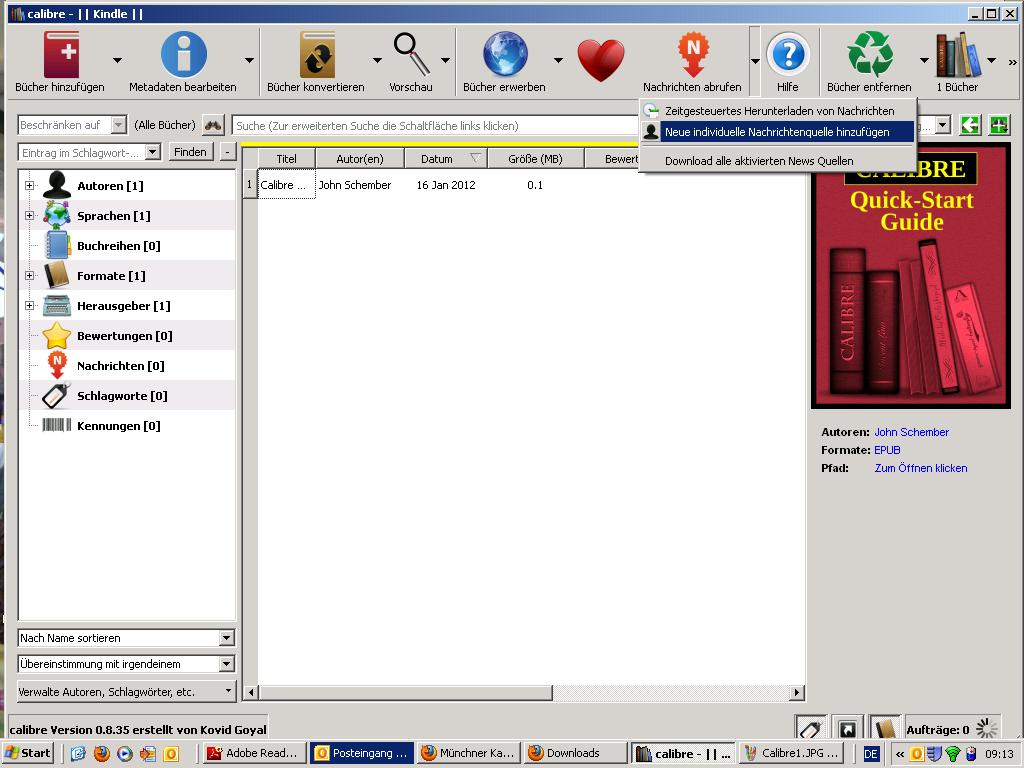 Nach der Auswahl bekomme ich folgende Seite: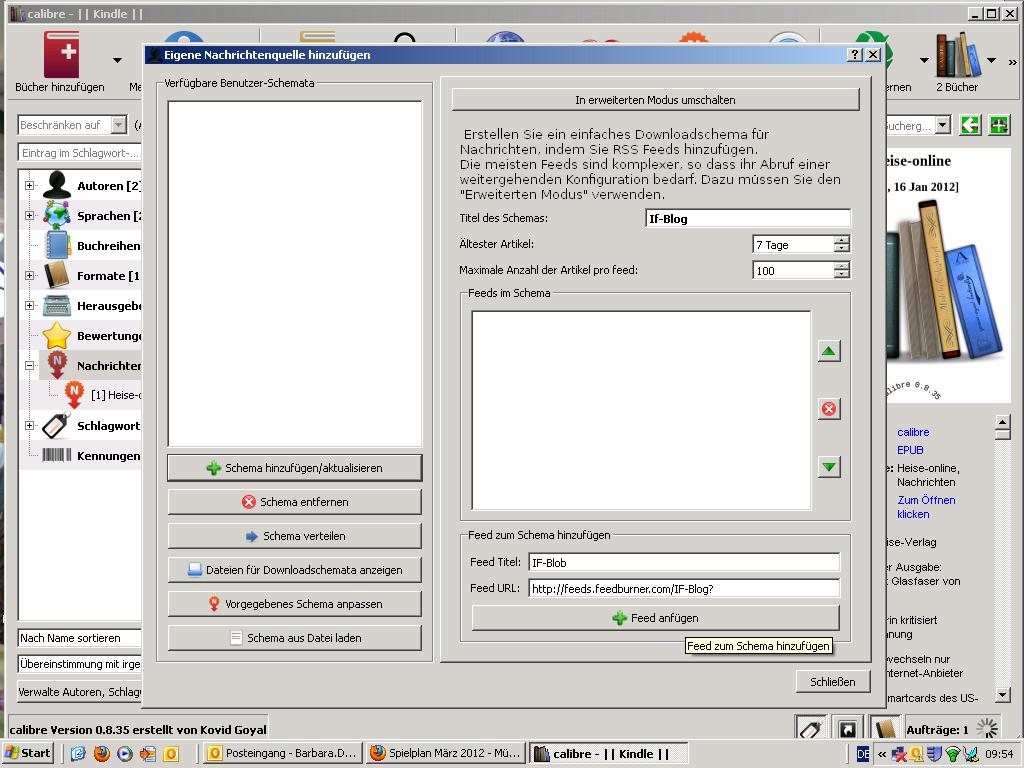 You must enter:
Title of the issue – it originally says unknown news source – for example IF blog and under Feed Title and Feed URL, for example, again IF blog and the URL feeds.feedburner.com/IF-Blog?
Then you click underneath on "Add Feed"; the IF blog will appear on the left side and all there is left to do for me is click on "add/update".
Now I have to set the time for downloading. Again: call up news, on the left side you will see  "adapted" and underneath IF blog.
If you click on this, you get the time table on the right hand side: this is where I can decide when news will be downloaded from IF blog.
And then you will also find IF blog under "planned".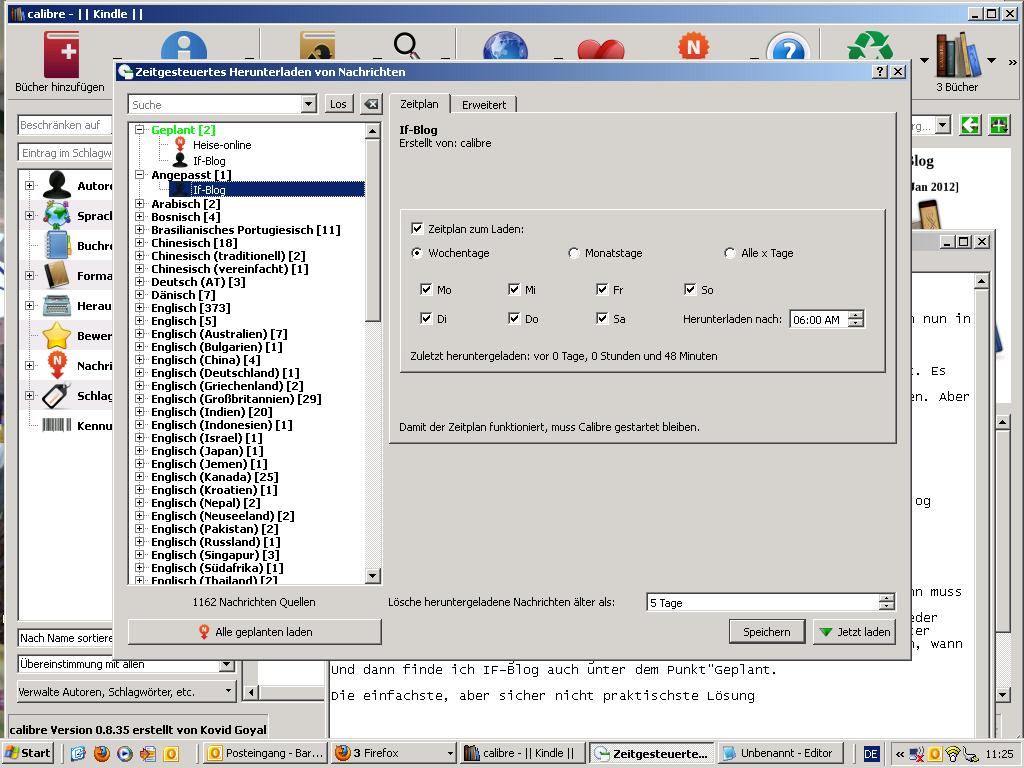 All that is left to do is press the button "download all planned items" – and there you go (unless some evil firewall forbids the download).
Well, it sounds time-consuming, but you only have to do it once. After that, it will work and be faster than you can read it.
But now you only have the IF blog on Calibre, instead of on the Kindle.
So you have to "manually" transfer the IF blog – like everything else you have on Calibre – to the Kindle.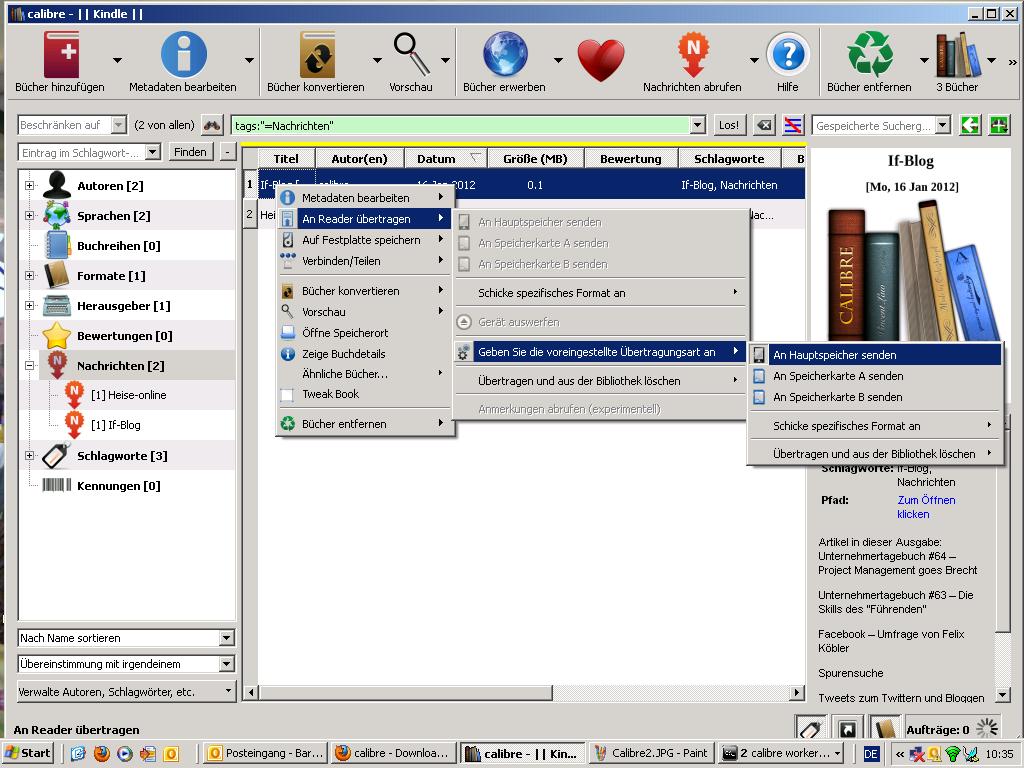 Connect Kindle through USB, then click right on the main page to the book you want to transfer.
Selection: "Transfer to Reader".
It is, however, more comfortable if you install a "wireless transfer":
Use "Settings".
Then click the selection
"Send: books via email".
You get a window where you can type the data to be sent to the Kindle via email.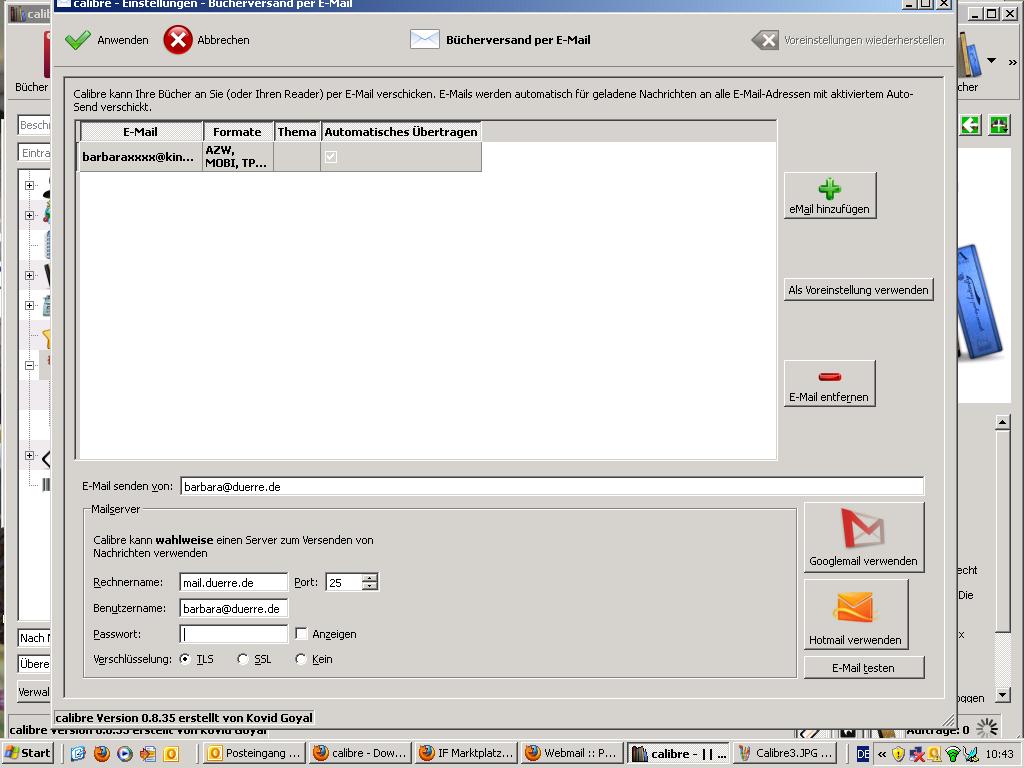 Type the email address you unlocked at Amazon for receiving documents (you will find it on the "My Kindle" – personal documents-settings page of Amazon) into "send email from":
Username: the same email address as above 
Password: the email password for this address 
Switch off key (so you want to select "none").
On the upper part of the page, you type the Kindle email address (you will find it under … personal documents…);
And your "formats" are AZW, MOBI, TPZ, PRC, AZW1 .
That's it. The book or the IF blog will be sent to your Kindle via email!
I wish you the least possible amount of problems while you install it and then enjoy reading!
Barbara Dürre
(Translated by EG)